Mined in Australia, beautiful boulder opals are a stunning combination of traditional opals and ironstone. When jewellers cut the opals, it reveals a spectrum of colours mixed with the darkness of the stones. These opals make pretty jewellery, carved or uncarved. Find out more about buying boulder opals before you invest in these lovely rocks in the form of earrings, necklaces, or bracelets.
Loose Boulder Opals
Boulder opals come in a wide range of sizes, from marble sized all the way up to large pieces of rock. Purchase loose, rough boulder opals to set your own jewellery, use for crafting, or incorporate into a display collection or home decor. When you are looking at the opals themselves, you will notice a number of carats. This indicates the weight of the opals. You will also see the measured size of the opals given in millimetres. This tells you the overall size of the opals. Most boulder opals are oval in size, which is standard. The transparency of the stones refers to whether you can see through them or not. Most boulder opals are opaque, which means you cannot see through them. A cabochon stone has a dome, which is the common opal shape, but a free-form opal deviates from that shape and can be any shape. When it comes to colour, most boulder opals are black with other shades mixed in. Choose the opal that you like the best; some include more greens and blues than others to produce a lighter stone.
Boulder Opal Jewellery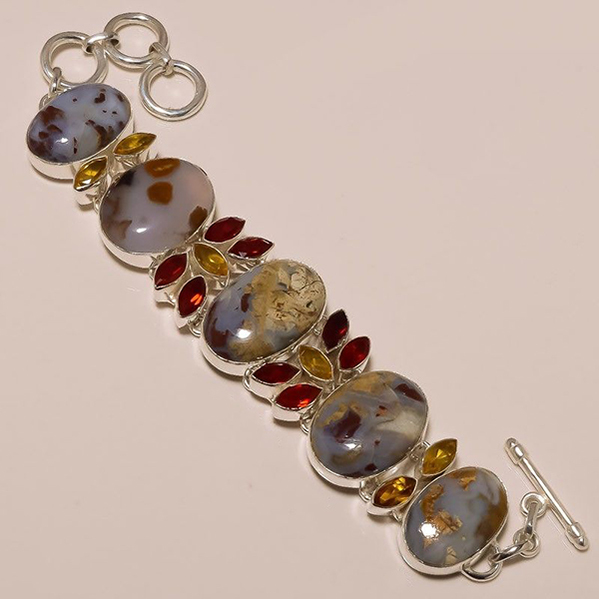 Purchase boulder opals set into jewellery for a chic conversation piece. There are boulder opal pendants and beautiful boulder opal rings, with the stones in their natural forms set into the jewellery to produce breathtaking pieces. Some boulder opal necklaces combine other stones, such as crystals or moonstones, to make interesting designs. Choose an intricate sterling silver setting for your pendant or a cool wire-wrapped design. Boulder opal rings come in many styles including cushion cut settings and hand cut stones set into delicate rings with diamond or gemstone accents.
Simulated Boulder Opals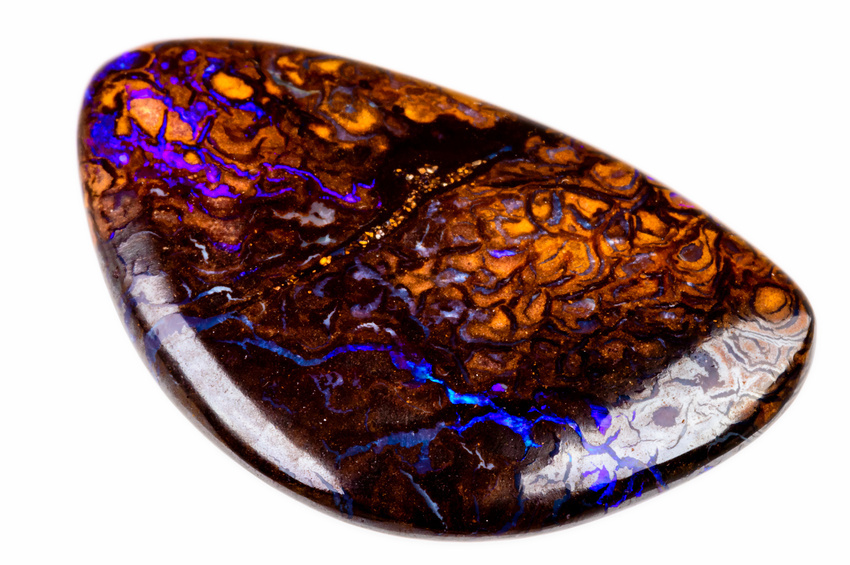 When you are shopping you will see simulated boulder opals among the authentic boulder opals. What is the difference between the two? Simulated boulder opals are lab created, not genuine boulder opals. They are a more affordable choice for buyers on a budget who wish to enjoy the look of boulder opals without the price tag. Jewellers create designs with simulated boulder opals to make pieces such as dolphin-shaped opals or crosses shaped like opals. If you are looking for an authentic opal, make sure you are not purchasing a simulated opal. Simulated opals are generally lighter in colour than authentic opals, but they are still lovely pieces if you are on a budget and wish to buy a boulder opal piece.