Brabantia bins are famous for their high quality luxury design, but for homes with less space, the traditional round models might be too big for the room. Brabantia space saving bins feature a flat back that allows them to fit neatly against a wall and save space in any kitchen or room. Learn about the different sizes, types, and styles of Brabantia space saving bins to choose yours.
Brabantia Space Saving Bin Size
Brabantia space saving bins come in a variety of sizes starting at 10 litres and going up to 40 litres. There are several bins in between including 15, 25, and 30 litres. Usually, 20 or 30 litre bins are ideal for low-waste rooms and for singles or couples without children. Forty-litre bins are suitable for high-waste areas such as the kitchen. Smaller Brabantia bins are typically best for bedroom, bathroom, and living room areas.
Brabantia Space Saving Bin Design Features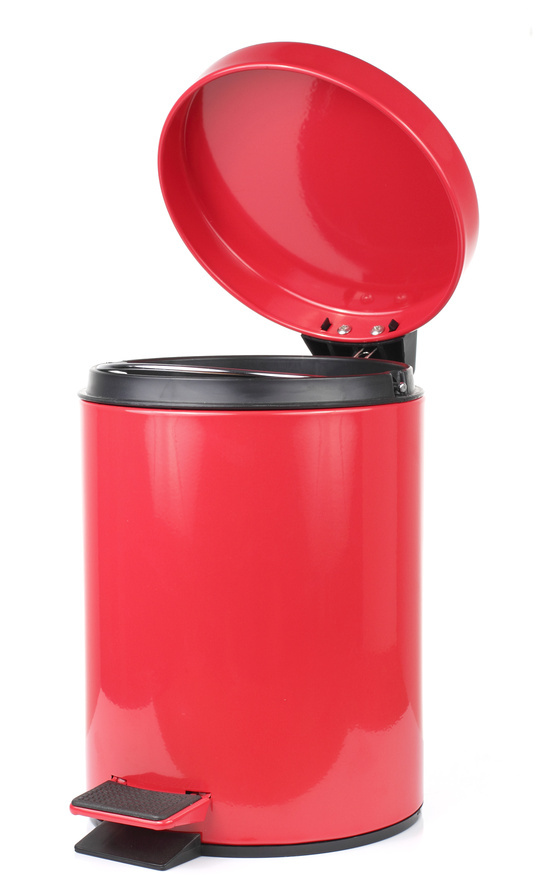 Brabantia flat back bins come with a couple of different design features. One major design that Brabantia uses is a dual bin, which puts two bins inside of the same container. If you want a convenient and space saving way to store recyclable and non-recyclable rubbish, then this sort of bin is a great option. For example, Brabantia offers a bin with two inserts at 23 and 10 litres each. Other features include sealed lids that hold in odour better than traditional lids do, fingerprint proof coatings on the lids, rust proof stainless steel design, and more.
Brabantia Space Saving Design Lid Type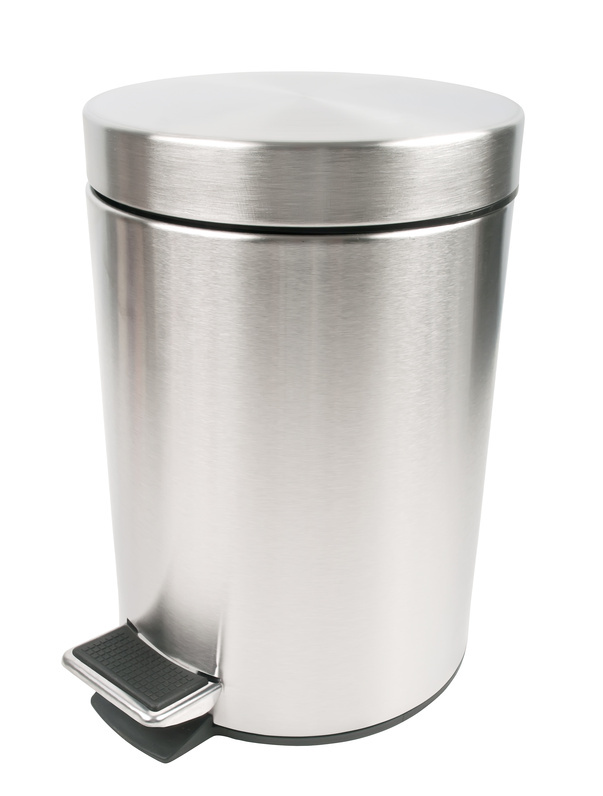 Another thing to look for is the type of lid on the Brabantia bin. For example, standard Brabantia bins come with a foot pedal, or open when you press the lid. Some Brabantia bins feature a press-to-open touch lid, and open when you touch the top, while other models include motion sensors and open without you having to touch the lid. Motion sensing lids are convenient for opening the lid and preventing the spread of bacteria, but do require batteries. Foot pedal bins are one of the most popular options for rubbish bins, but press-to-open lids are more affordable options.
Brabantia Space Saving Bin Colour and Style
Brabantia sells their space saving bins in a couple of different colours and styles. The flat back bin looks like a traditional round bin and comes in black, silver, white, blue, and some other colours. Brabantia also has a square bin that fits easily into corners, although the colour choice for this model is narrower than for round models.