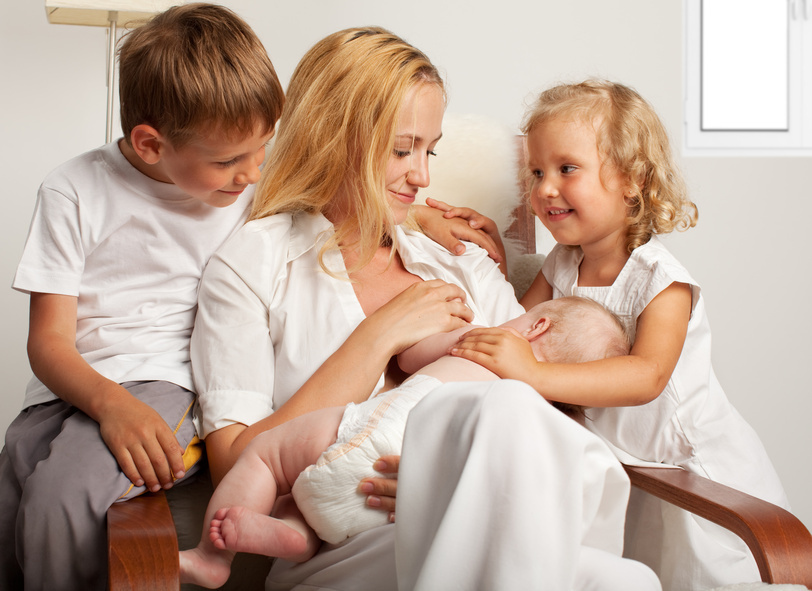 A breastfeeding shawl allows you to breastfeed your baby anywhere, at any time, without embarrassment or the need to feel self-conscious. It covers your breast and your infant as he feeds, keeping baby safe and warm, and you modestly covered. A breastfeeding shawl is ideal for public places or when you need to feed baby in front of others. Understanding the key factors in picking the right breastfeeding shawl ensures you make the right choice for you and your little one.
Breastfeeding Shawl Material
Avoid heavy, dense fabrics, as these make both you and your infant too hot, particularly in warmer weather. Instead, opt for a lightweight, breathable fabric. A cotton breastfeeding shawl is a good choice as it is durable, lightweight, and easy to clean. Organic cotton breastfeeding shawls are a great option for earth-conscious, green-living mums and those who do not want to expose their infants to any chemicals, as there are no chemicals in the growing or processing of organic cotton. Another option for eco-friendly mums is to choose another natural material, such as bamboo breastfeeding shawls, which are natural, gentle, antibacterial, snuggly soft, and lightweight. As well as helping to keep you cool, a lightweight breastfeeding shawl is much easier to carry around.
Breastfeeding Shawl Size

The size of your breastfeeding shawl is an important consideration. While you want you and baby modestly under cover, avoid large, bulky shawls, as these are hot to wear and heavy to carry around, which is not great when you already have an entire arsenal of baby items with you whenever you go out, plus baby. You should have a large enough gap at the neck to peek inside and check on baby during feeding, and the shawl should drape comfortably, leaving enough room for baby to wiggle and move around without too much restriction.
Other Breastfeeding Shawl Considerations

A breastfeeding shawl which you can confidently wear as part of your ensemble for an attractive and natural look is a great choice, particularly if you can wear it in a number of fashionable ways when you are not feeding the little one, allowing you to feel confident, feminine, and fashionable. Additionally, look for a practical breastfeeding shawl, offering hidden pockets for extra storage, where you can hide dummies, breast pads, or any other essentials you want to keep close to hand. Check the washing instructions and ensure you choose a breastfeeding shawl that is machine washable and ideally quick to dry, or tumble dryer-safe, making the shawl easy to care for, and ensuring you are never without it for very long.