After years of hauling around large cameras and flash devices, the first box camera made photography portable and affordable. Of the many vintage cameras, the Kodak Brownie box camera is arguably the king of early box cameras. Millions of the popular Brownie box cameras sold until the series ended and there were many versions of it for collectors to find. The Kodak Brownie progressed a lot throughout the years, so look over the models to choose the most appealing option.
The Brownie Box Camera
The original Brownie box camera is highly valuable. A very simple device, it was the first camera that could take instant pictures with the press of a button. It came in a leatherette covered cardboard box with a wooden film carrier. Since the construction was rather flimsy, finding an original vintage Brownie in good condition is a challenge. Make sure it has all of its parts like the film winding key, which often got lost.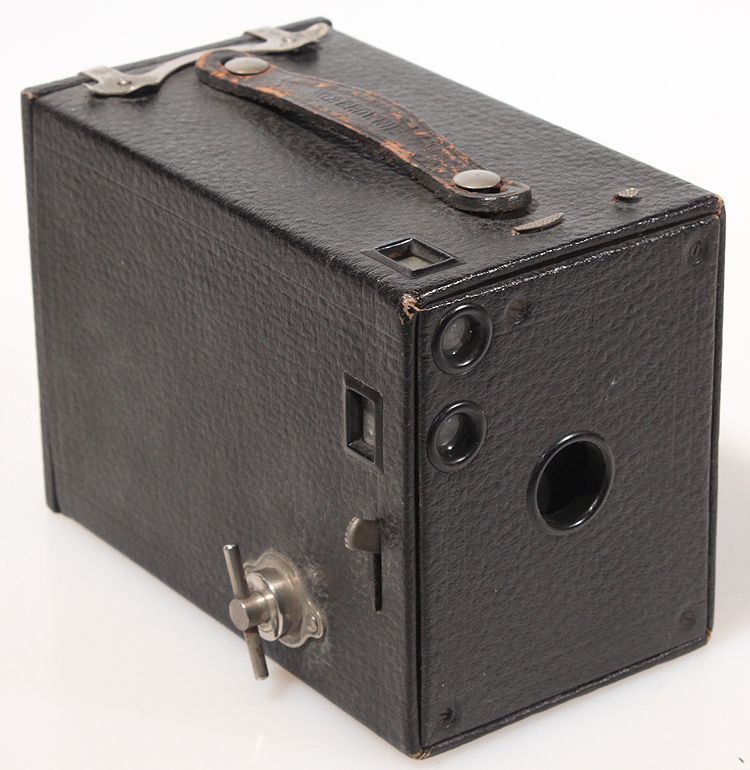 The next popular model, the Kodak Brownie 2, was the first device to use 120 film. Like the original version, the Brownie 2 started out with a cheap, leatherette covered cardboard box, but in 1924, Kodak upgraded to a sturdier metal box. It came with two shutters and three aperture settings.
By 1952, Kodak came out with the Brownie 127, one of the best-selling Brownie models. This time, the camera has a large, plastic body with plastic dials. The first version made between 1952 and 1955 has a plain faceplate, but the 1956 to 1959 version features a cross-hatched faceplate, a flatter top, and a few had cream or grey dials.. Most of the first and second 127s were black, but 5,000 cream coloured versions sold in the UK in 1959. The third vintage Kodak Brownie camera, made of grey plastic, had flat sides and more angular corners. It took square 4 by 4 cm pictures and had a fixed lens and aperture.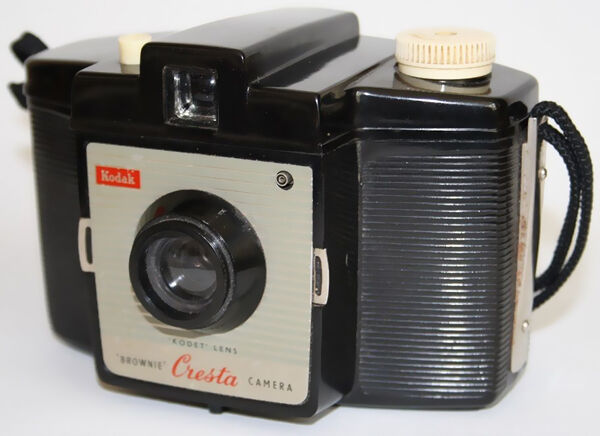 One of the later versions of the camera is the Brownie Cresta. It comes in a black, plastic case with a textured surface. The front features a striped faceplate around the lens with the Brownie name on it. This model has an optical direction vision finder, a flash socket, and an optional yellow cloud filter. It used 120 film and was known for taking good up-close pictures. The Cresta II has recognisable crosshatched ribbing, but it is not much different from the first. The third version has a grey top in place of the black one and a plain lens panel.