Why build a home gym?
Above all else, you're going to save money in the long run. Once you've splashed out on the initial cost to set up a gym in your home/garage you'll never have to worry about paying for a gym pass again. You can make your money back in a year or two, or even quicker if you get the best deals on eBay. You'll also get to be in charge of the music and you'll never have anyone trying to muscle you off the equipment you're using.

What to consider before you buy
What are you using your gym for? It's probably a good idea to work out what sort of exercise you want to do. If you're looking for quick fat-burning HIIT workouts then a rower, treadmill or spin bike are probably where you'll want to start. If it's muscle you're looking to build then look into the free weights and barbells. They'll work just as well as the machines you see in the gym but actually promote better form, as you have to recruit muscles all over your body to stabilise the weight. Finally invest a bit of money in some proper foam floor mats. They'll help stop you from slipping, and absorb the shock of any dropped weights.

Which is the right one for me?
If you buy some dumbbells, a barbell set with bench and rack, a pull up bar, and a rower you'll be equipped with a home gym that'll meet the needs of almost any workout. With anything like this you can spend as much or as little as you like. Check out the dedicated guides for weights (link) and rowers (link) to get a detailed breakdown on what your money will buy you. The picks below are a great place to start, and many will last you for years.

Top five picks on eBay
1
Physionics 40kg Dumbbell Set, £53.62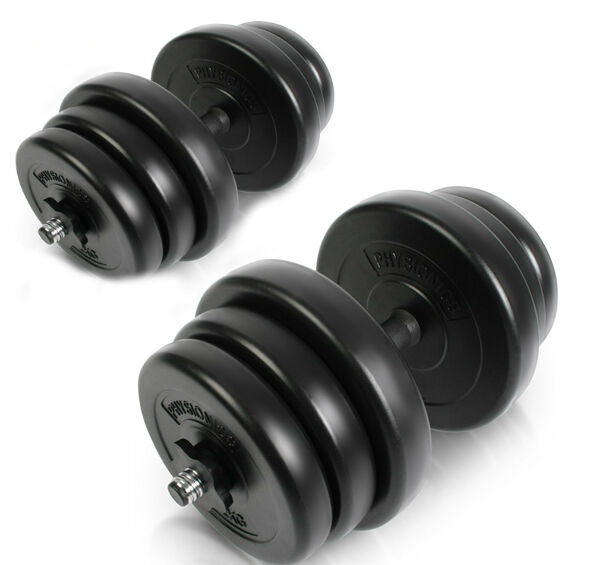 These adjustable dumbbells go up to 40kg, giving you a lot of room to go big on the lifts you're comfortable with as well as lightening the load to target smaller muscle groups. The weights won't take up masses of space either.
Pros: Adjustable weight. Low cost. Saves space.
Cons: Can be time consuming having to adjust if you're supersetting moves with different weights.
---
2
Olympic Barbell Set and Plates with Marcy Bench and Bodymax Rack, £365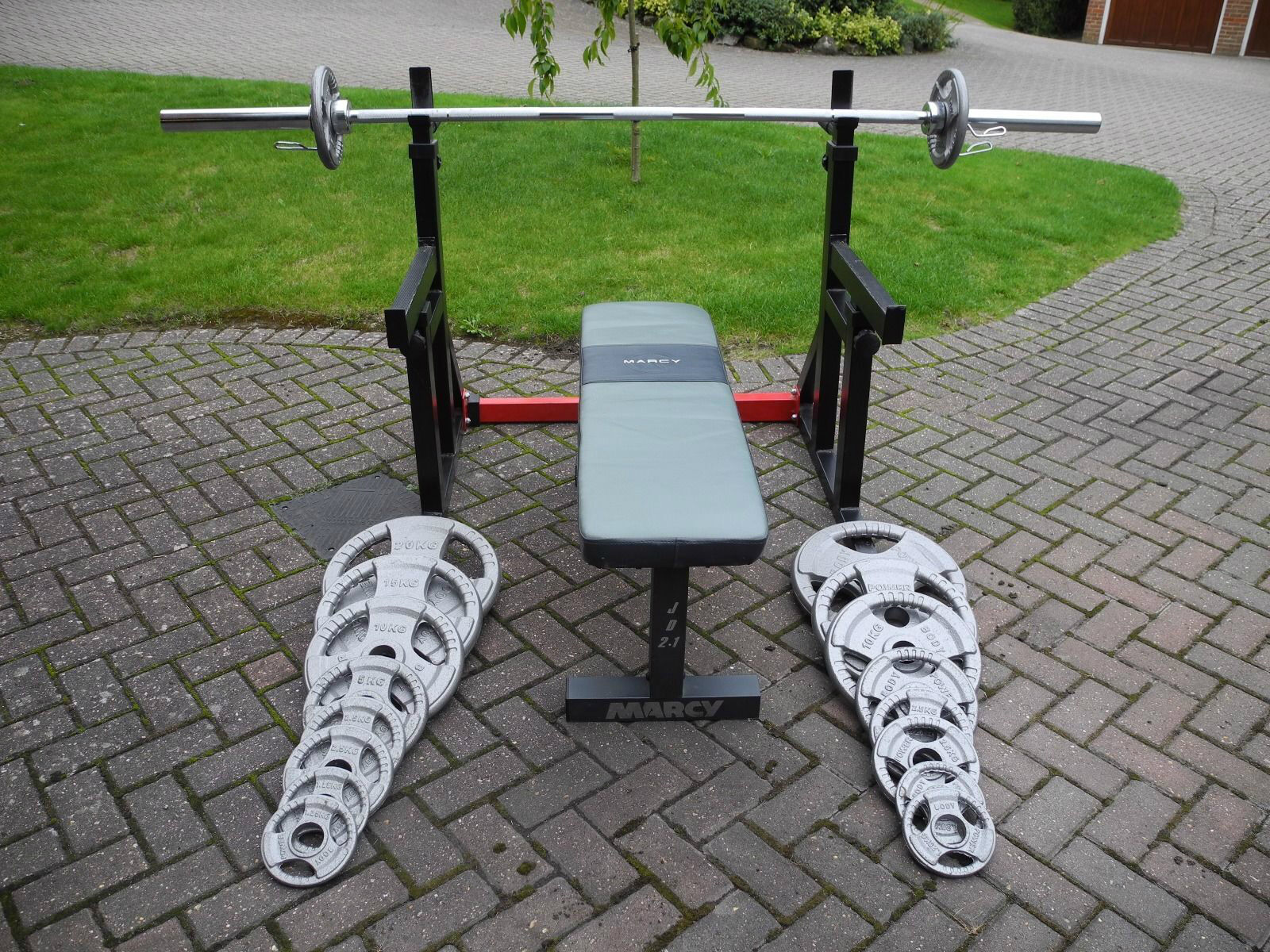 This 7ft Olympic barbell set has a full set of weight plates, going up to 145kg (including the bar) The bench and the squat rack will allow variety in your lifts and to load more weight than just dumbbells would allow.
Pros: Versatile, well built
Cons: Squat rack is small, for heavy lifts it's best to have a spotter
---
3
Gym flooring £18.99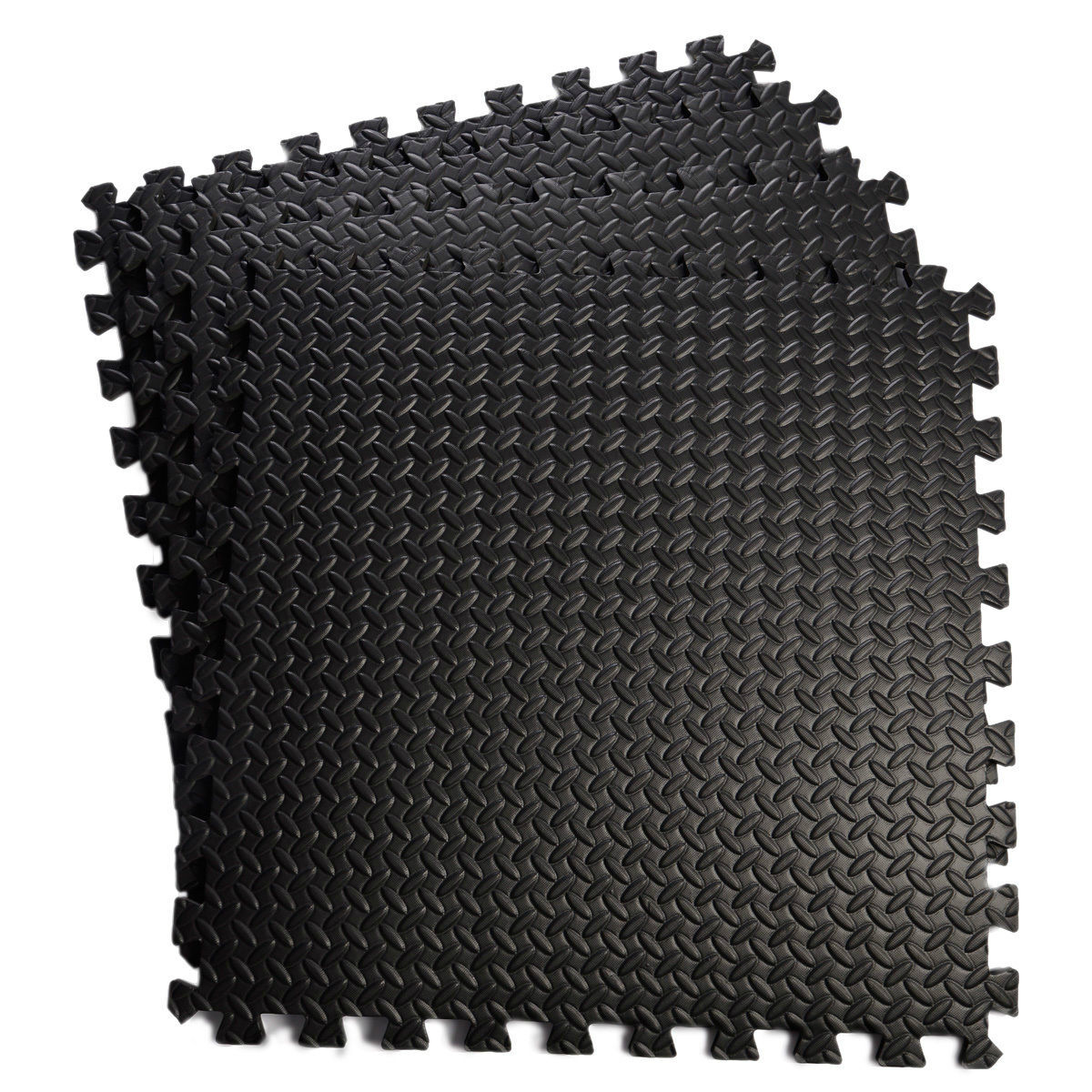 Good gym flooring mats are anti-slip and will absorb the impact from dropped weights. It interlocks easily so you can put it down yourself. You will need to cut away excess tiles if they don't fully fit your floor, so make sure you've got a knife.
Pros: Safe and easy to put down yourself
Cons: Not always easy to fit awkward shaped rooms
---
4
Concept 2 Indoor Rower Model D, From £550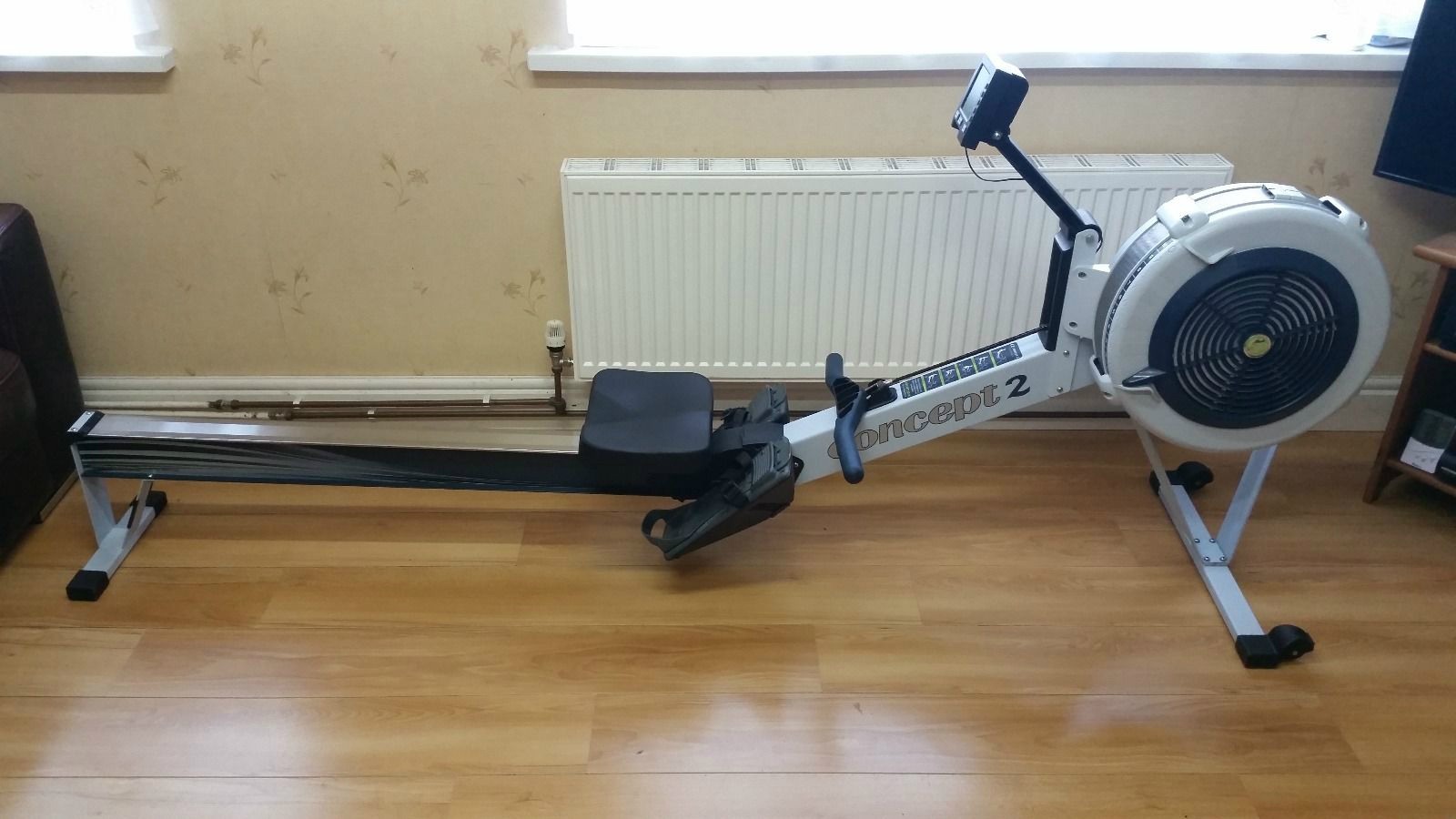 This is the gold standard of indoor rowing machines. The Concept 2 is incredibly durable and its on-board computer is powered by your rowing motion. Gyms and rowing clubs across the country have these - so you'll be familiar with how to use one if you head out somewhere else.
Pros: Industry standard, durable, flexible computer for workouts, powered by your rowing
Cons: not the cheapest on the market.
---
5
Wall mounted pull-up bar, From £14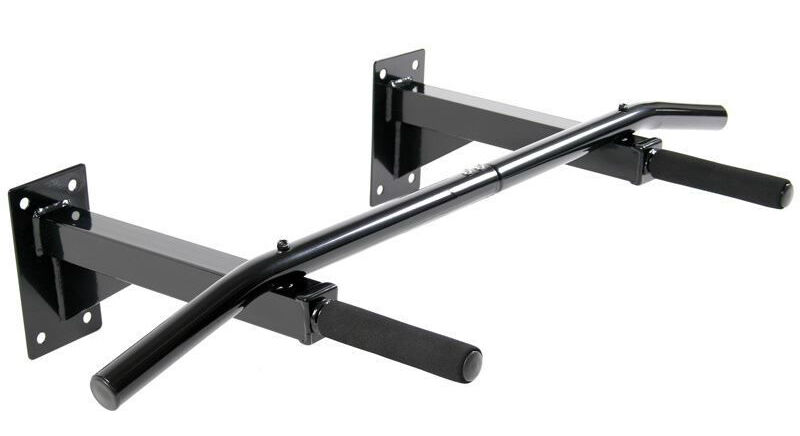 Don't get so wrapped up in lifting weights that you neglect being able to lift your own bodyweight. A pull up bar should be in every gym. This one nails into the wall so make sure there are no pipes behind and the wall can hold the weight.
Pros: Versatile, cheap, easy to use, vital equipment
Cons: You'll have to drill it into the wall yourself.
---