So much for the paperless office - most workplaces are still overflowing with the stuff. So if you're setting up a home office, the chances are you'll need to work with paper in some way, whether you're getting it out of your computer or putting it in.
Picking a Printer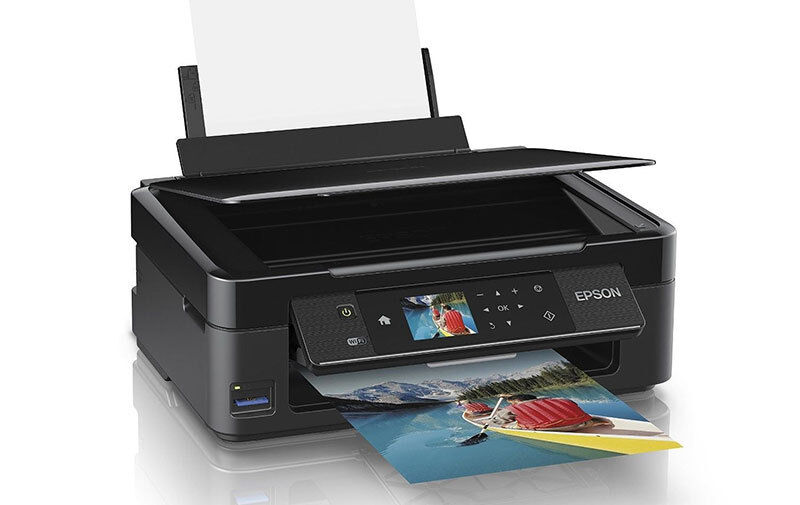 For most home office purposes, printer choice is between laser or inkjet, but while purchase prices are much the same, running costs are not.
In general terms, if you need print text-based documents on a regular basis, a laser printer is the best choice. If, on the other hand, you only need occasional prints and/or want full-colour photographic quality, you're better off with an inkjet.

Laser printers cost less per page than inkjets, but running costs for both can be reduced. All printers offer a 'draft' or 'fast' mode that prints more quickly by reducing print quality through the use of less toner or ink. Some printers also feature a 'duplex' mode that prints on both sides of a page. This doesn't save loner or ink, but it will save paper - which is another expense for a home office.
---
What kind of connection?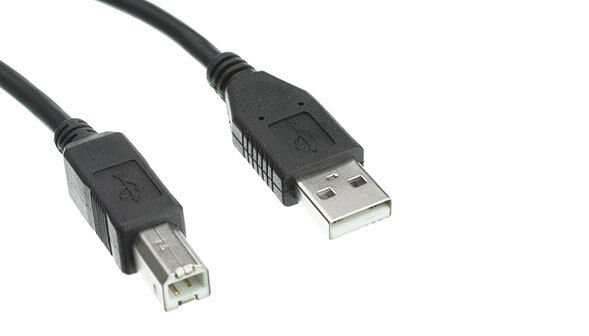 All home office printers connect directly to any computer via USB, but some can also connect to a home network for sharing with other computers. Printers that support Wi-Fi are the most flexible here, since they only need to be near a mains socket and not your home network router, but you can even share a USB printer in this way if it's connected to one computer on your network.
Network-connected printers can also be used with smartphones and tablets. iPhone and iPad users will need an AirPrint-compatible printer, but Android users can use any printer via Google Cloud Print.
---
Laser printers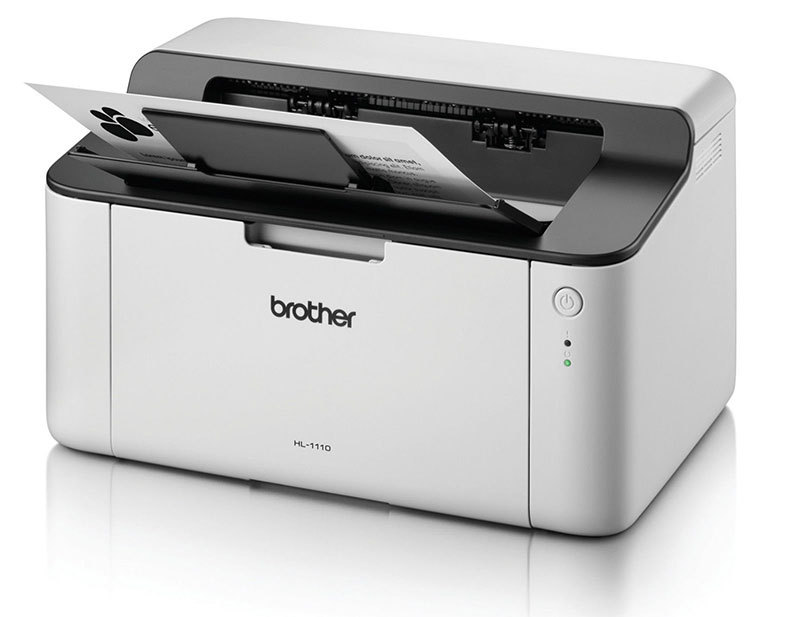 Most offices use laser printers and for good reason - they're fast, produce high-quality text and have a 'cost per page' measured in just a few pence. On the downside, the most affordable laser printers are monochrome, which makes them best for letters and other office documents, rather than anything involving images - although black and white photos can come out well.
Monochrome laser printers are surprisingly cheap, even when bought new, with excellent-quality models starting from around £30. Don't be distracted by a low purchase price, though. A laser printer will need a replacement toner cartridge, usually after printing several thousand pages. These can be more expensive than the printer itself, but DIY refill kits will cut running costs considerably.
Colour laser printers used to cost a fortune, but now cost little more than monochrome models. At the entry level, at least, colour laser printers are more suited to documents with coloured text and graphics rather than photographs, but they're usually adequate for small images in something like a newsletter.
Although still often lower than a colour inkjet, colour laser running costs are higher than their monochrome counterparts. Models that use separate toner cartridges for their four toner colours are a better buy, since they can be replaced (or refilled) individually when one runs dry.
---
Inkjet printers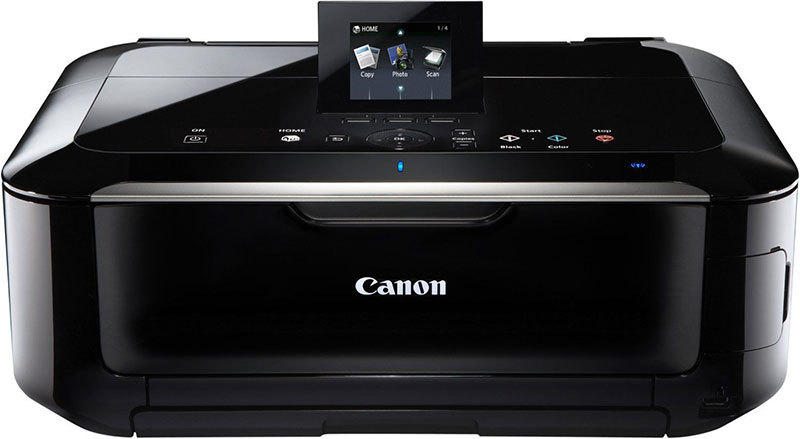 Inkjet printers are great all-rounders and the best can print text that's as sharp as a laser printer's and full-page A4 photos good enough to hang on the wall.
The downside is the cost per print. Inkjet ink is expensive and photos in particular use lots of it. You can cut costs by using non-OEM (Original Equipment Manufacturer) ink, but you'll need to buy carefully to get the best-quality prints.
Some inkjets use 'chipped' tanks designed to prevent non-OEM refills from being used. Crafty refill companies have figured out ways around these, but it's worth checking what your ink options are when buying - unless you're happy to stick with the manufacturer's own ink, of course.
Inkjets also tend to be more flexible than laser printers. While both can usually print on envelopes, some laser printers lack the flat paper path offered by many inkjets for printing on thicker paper and card. Photo inkjets can also print onto heavy, glossy photo paper for stunning photo prints and some can even print on A3 paper.
When buying an inkjet, look for a model with separate ink tanks. As with colour laser printers, these mean empty tanks can be replaced or refilled individually, which makes them cheaper to run. Most inkjets use four inks - black, cyan, magenta and yellow (known as CMYK) but some photo models use six or more inks for better quality prints. Again, this will bump up running costs.
---
Selecting a Scanner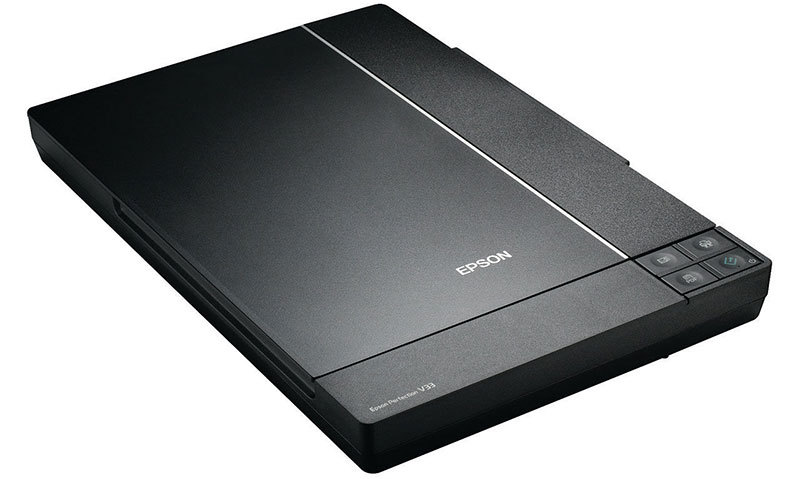 Printers put information from the computer screen onto paper - scanners do the reverse. Few home offices will need one, but if you work with lots of documents that you'd rather store on a hard drive than in a filing cabinet, or need to scan photos, you'll need a scanner.
An inexpensive A4 flatbed scanner is the best option for most purposes - they look and work a bit like a small photocopier. Flatbed scanners are compact, but not that quick to use. Each item to be scanned must be placed and removed by hand, and the scan activated in a suitable application. Scanning photographic slides or transparencies needs a suitable adapter, too.
A document scanner is a better option for a busy office. These scan multiple sheets of paper automatically in bulk, so they're something to consider if you want a paperless office, but your day-to-day work dictates otherwise.
Handheld and portable scanners are also available, but these tend to sacrifice quality and ease of use for the sake of compactness. Buying a bigger desk with room for a flatbed scanner is usually a better option unless you need to scan when you're on the move.
---
Multifunction' devices
So-called 'multifunction' devices combine a printer with a scanner to save on desk space. When chosen carefully, these can work well, but the same buying advice applies to each component part. Just bear in mind that if the printer or scanner half stops working, the other working half is essentially useless and will need to be thrown out if you buy a replacement.
Five of the best… Printers and scanners
---
HP P1102w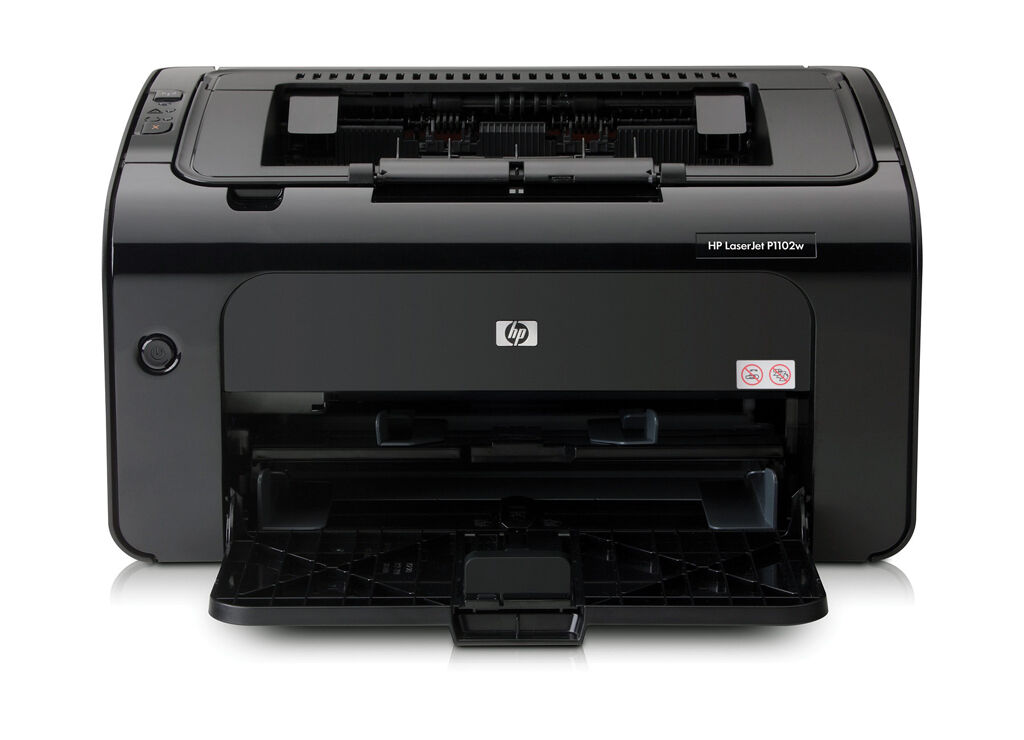 Compact enough for even the smallest home office, the HP P1102w is inexpensive and fast. It supports Windows, Mac and Linux, with built-in Wi-Fi for printing from Apple and Android tablets.
---
Brother HL3140CW
Built-in wired and wireless networking make the Brother HL3140CW a versatile colour laser printer — it even works with Apple and Android smartphones and tablets. The low price is offset slightly by the inclusion of low-capacity 'starter' toner cartridges, but separate tanks make them easy to refill.
---
HP Officejet Pro 6230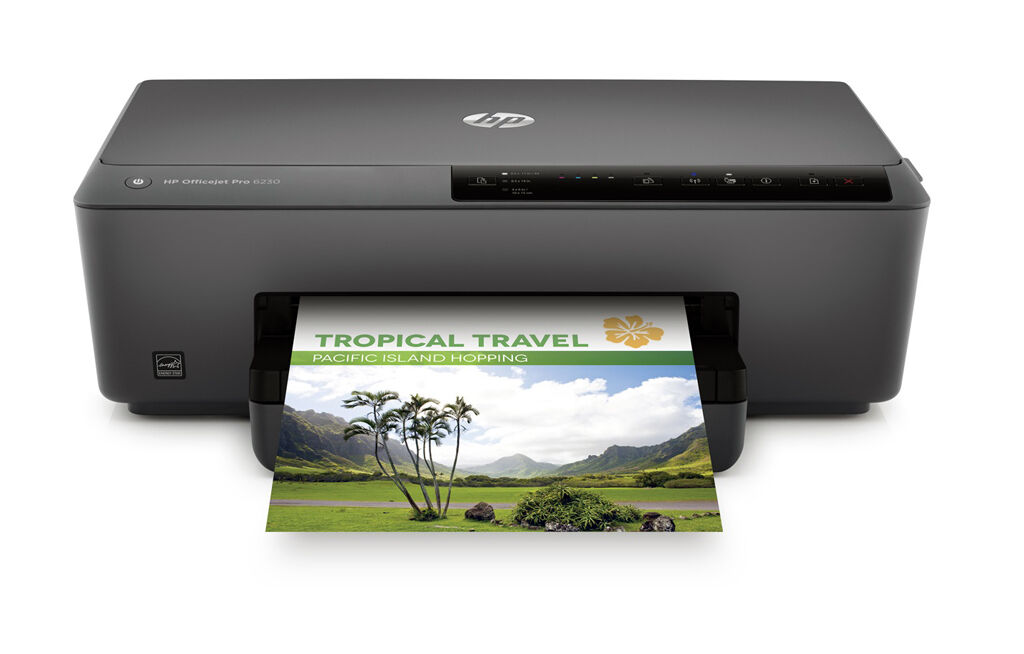 Though far from the cheapest four-colour inkjet printer, the HP Officejet Pro 6230 is attractive for its office-friendly features. Wireless networking support takes the pain out of here to put it and duplex printing saves paper. It's fast, too, both for text and graphics.
---
Canon CanoScan LiDE 120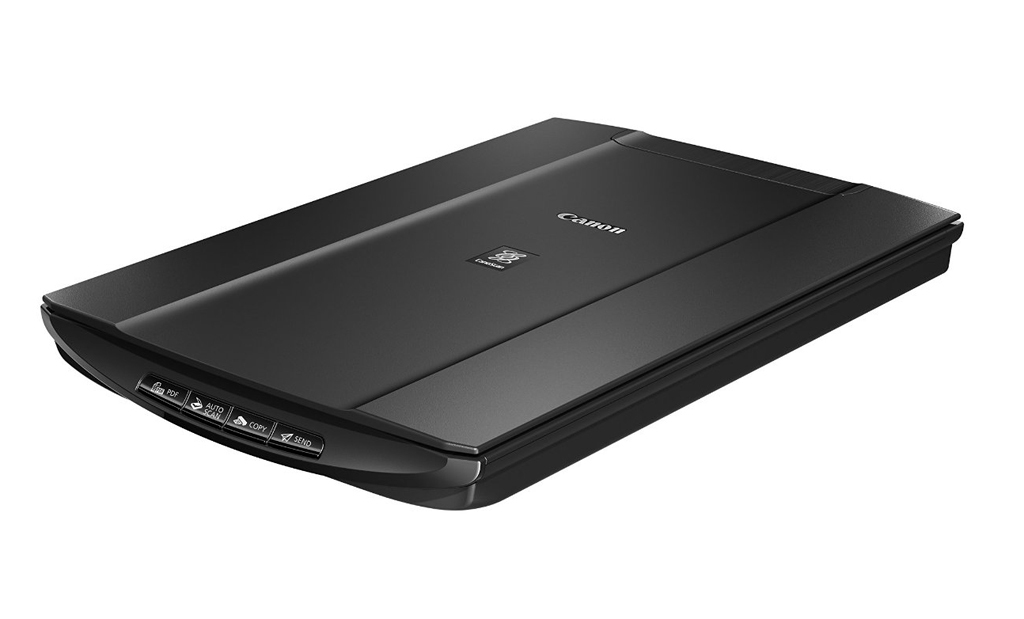 Taking up little more desk space than the A4 sheets it scans, the Canon CanoScan LiDE 120 is bargain flatbed scanner that works well with a wide range of material.
---
Canon PIXMA MG6650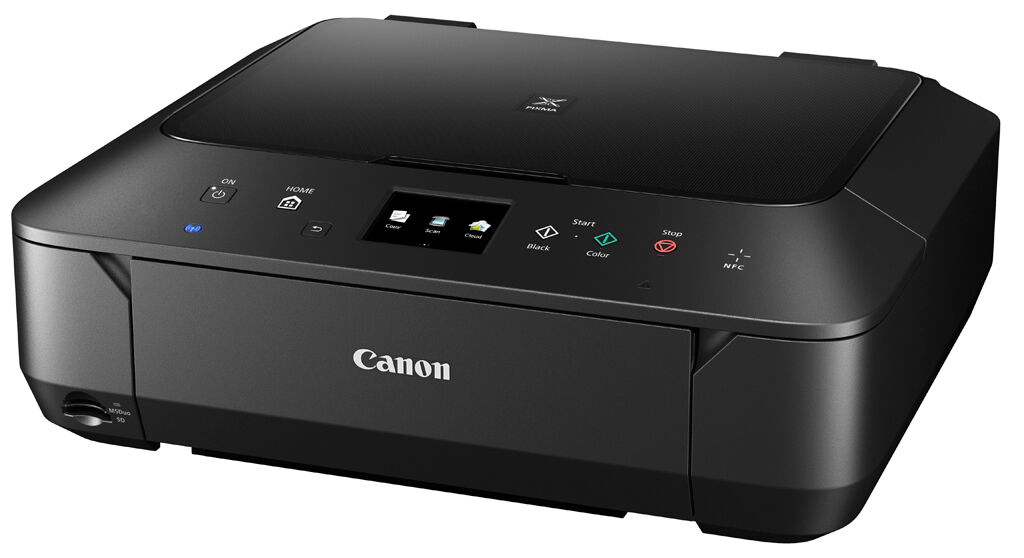 Wi-Fi and duplex printing make the Canon PIXMA MG6650 a flexible multifunction device that won't break the bank. Fast and with five ink tanks (it uses separate blacks for text and photos), it's a solid office choice.
---