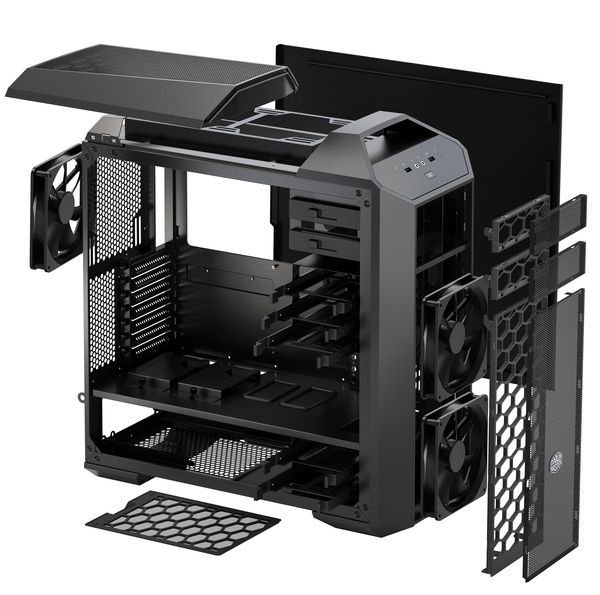 Hello and welcome to this guide on how to build a great pc for yourself rather than buying it straight out of a box , in this guide i will help you with the pros and cons .

Many of us now days are a bit computer literate and understand basic things , we all know how to insert a graphics card or may be change the ram , but with a little help and reading up on things most of us can build a pc from stratch , its kind of like a big jigsaw!

Most people buy from dedicated shops and cant be bothered , but what they dont understand and why im here to help is that the shops always sell pc,s that are not that good and heres why.

Firstly , they use cheap components, they always sell a computer at the best price and to do so use parts that are not the best , for example , most motherboards will be a intel with built in graphics or sound , they cant be upgraded as much, the quality of the build also can be a bit off! there cases are always small and cramp and very plastic which in my opinion look cheap!
Then theres the customer service, there is none!!!!!!!!
The big difference is price , to get that xbox 1 standard pc that can play next gen games we are looking at £1000 , which is mad, You dont need to spend that!!!!

The last main issues with buying from a shop is , they never give you the backup discs , and you have no control over whats installed on the pc.

So what should i look for when i want to build it myself? well cost , quality and size is important.

Lets start with the case , i bought a Coolmaster case with a glass side with the 2 fans from pc world for £35.
Mother board (asus h81 gamer) from amazon was £69 , 1600mhz ddr3 ram of 8gb frm amazon was £40, i then bought the processor which was a i5 for £139.99, power supply was £50 , so in all £333.99 which is way less , not to mention you will get the driver cd,s with it.

Most graphics cards also are not exspensive if we look in the right place , you dont need the lastest big banger , id recomend a radeon hd 7850 or above , to be honest theres no difference in speed fron the r9 series cards or intel as 2gb is ok, unless you have 2 monitors and run your games maxed out, but who,s gonna want to spend that!

Now the OS, i use windows 7 , windows 8 and 8.1 are rubbish , dont install them , stay with windows 7 , even windows 10 , which is coming out id not recomend , because some issues with drivers will happen and also you cant control what updates go on and its too new , so it may still be buggy , wait a year! see if its ok.

Make sure that when you start building the pc that you have the correct power supply and 12v rail lead , some motherboards need a 8 pin socket and some a 4 pin , check this in the motherboard documents , also some boards will need a higher power supply as have built in graphics or cpu.

So we start with the case , install the motherboard onto the bronze screws and lay flat inside your case, never install the cpu outside of case as the board can be damaged or bend when on the table, always inside the case, install the ram one at a time , this is to check if any are fauilty , boot up the motherboard and see if its ok , the graphics cards will need power too , make sure that if it needs a cable to insert it , the power outlet is always a 6 pin pci socket, most power supplys have it.

Hard drives next! , most people will have a normal sata 2 drive like a western Digital , which is 7200rpm , there good , you can get one for around £70 , and they do fine, but now we have solid state drives which have no moving parts and shock proof , they cost more but are way faster, so its up to you.

Again make sure that you install this correctly into the sata 2 or 3 socket on the motherboard , please note ide drives are obsolite and hard to find.

most componets come with a book to help you on how to install them and always check for original drivers , this is why i recomend to buy the parts one by one as with a shop they never give you any backup discs,

Once you have built the pc always check the connections are correct and that all parts are placed right , the cpu must sit correctly in the socket or it wont boot up or over heat!!! .
Lastly when installing the OS , format the drive first and do a clean install , this way all the components will be detected correctly .

Its always best to build your own , you,ll know what your getting , you will have all the backup discs , its cheaper and also looks how you want it.

Many thanks for reading my advise and please do leave any comments.