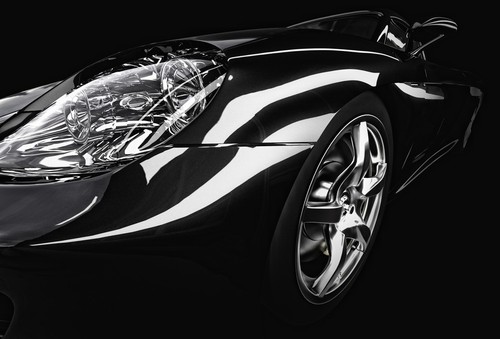 External automotive lights come in a wide range of sizes, styles, and uses, from standard headlamps to signal and emergency lights to decorative lighting. Fog lights, emergency service lights, and other types also belong in this category.
Depending on the make and model of the vehicle, the type of light, and its intended use, the fixtures may use clear or coloured bulbs or light emitting diodes (LEDs) to produce the intended effect. As with any light fixture, from time to time, there is the need to replace a blown bulb or burnt-out LED. Before buying automotive lights, shoppers need to know what to look for in order to find the right kinds of external automotive light bulbs and LEDs for their needs. An understanding of the basics of the different types of external automotive lights is helpful in the process.
When the time comes to purchase bulbs and LEDs for external automotive lights, drivers can shop for them at local retail locations and perhaps pay too much for the items. Or, they can choose to shop comfortably from home for external automotive light bulbs and LEDs online and find great deals at eBay or eBay Motors..
Standard External Automotive Lights
All highway-approved vehicles are manufactured with certain required external automotive lights. Beginning at the front of the vehicle, there are two headlamps with high and low beam settings and right and left turn directional signal lights and emergency flashers; some models have right and left signal lights on the outside of both front fenders. Located at the rear of a vehicle are two or three braking lights, as well as left and right turn directional signal lights or emergency flashers and back-up indicator lights.Many vehicles also have one or two white lights mounted above the vehicle's license tag.
The type of bulb required for each light is provided in the vehicle owner's manual,, which needs to be consulted to locate the required bulb, the wattage, and bulb or part number. Each vehicle may have different requirements, but they should be easy to locate in the manual. For example, the requirements for a 2012 Subaru Forester,, based on its manual, are listed below.
| Light Type | Bulb Wattage | Bulb Number |
| --- | --- | --- |
| High Beam Headlight | 12V – 60W | 9005 (HB3) |
| Position Light (daytime running light) | 12V – 5W | 168 (W5W) |
| Low Beam Headlight (High Intensity Discharge –HID) | 12V – 35W | D2R |
| Low Beam Headlight (Halogen Lamp) | 12V – 55W | H11 |
| Front Side Marker Lights | 12V – 5W | 168 (W5W) |
| Front Fog Lights | 12V – 51W | 9006 (HB4) |
| Front Turn Signal Lights | 12V – 21W | (WY21W) |
| Brake/Tail Lights | 12V – 21/5W | 7443 (W21/5W) |
| Rear Turn Signal Lights | 12V – 21W (WY21W) | (WY21W) |
| Back-Up Lights | 12V – 21W | 7440 |
| License Tag Light | 12V – 5W | 168 (W5W) |
Depending on the make and model of the vehicle, there may be fewer standard lights than represented in the sample chart above, while some may have more lights in different styles. Some modern vehicles use LEDs in places where bulbs have traditionally been used. Additionally, many aftermarket external automotive lights have begun to transition to LEDs from traditional bulbs in their fixtures. In many cases, the transition is made because of the lower power requirements, longer life, and higher illumination output offered by LEDs. Still, it helps to know the similarities and differences between bulbs and LEDs, so that if the option is available, the choice of bulb is an informed one.
Automotive Bulb and LED Basics
While vehicles still take bulb style lights, the old incandescent lamp bulb has been making a graceful exit as result of newer lighting technologies. Some of the newer lighting options are designed to fit in bulb receptacles of older vehicles, but the operating technology is advanced to provide better performance.
Incandescent External Automotive Bulbs
Incandescent external automotive bulbs are available in two types: tungsten incandescent light bulbs and tungsten-halogen lamps. Tungsten bulbs are mostly used for indicator lights, turn signals, and the like. The base of the bulb comes in two different styles, namely glass flat wedge and metal bayonet base, depending on the vehicle make and model. Based on the intended placement of the lights, they may be either clear or amber in colour.
External Automotive High Intensity Discharge Lamps
External automotive High Density Discharge (HID) lamps are xenon gas-filled metal halide lamps, which are often referred to as xenon lamps. These lamps are limited to headlight use and provide an extremely bright beam for night driving. Some aftermarket handheld and mounted vehicle spotlights are fitted with HID lamps for their intense focused beams.
External Automotive Neon Tubes
This type of light bulbs offers limited uses and is mostly relegated to the centre braking light position on many vehicles. The light bulbs also find some use by emergency services in indicator light bars, but with brighter and longer-lasting options available, they are not widely employed.
External Automotive Light Emitting Diodes
A fast-growing lighting option amongst vehicle manufacturers is the light emitting diode. LEDs can be fitted for headlamps, as with the Lexus LS 600h. They are also seen as daytime running lamps, such as those fitted on the Audi R8. LEDs are in a majority of lighting fixtures, as with the Cadillac Escalade Platinum, which uses them for high and low beam headlamps, position lamps, indicators, and markers. Along with operating longer and providing bright and consistent illumination in a compact package, LEDs have a fast lighting time at 250 milliseconds. When used in braking lamps, they can provide drivers with fractionally faster reaction times in emergency braking situations.
External Automotive Accessory Lights
External automotive accessory lights are available in different types. They range from fog lights to profile lights and lug lights.
Fog Lights
Fog lights are often a must-have accessory if a vehicle did not come fitted with them. Fog lights are amongst the more popular external automotive accessory lights. They do require periodic bulb or LED replacement. Some vehicles have fog light kits designed as aftermarket add-ons by manufacturers. Several aftermarket accessory companies have universal fog light kits available. Modern fog lights use LED arrays.
Spotlights
Spotlights may or may not be mounted light fixtures, depending on the vehicle make and model. They can be installed or can be handheld light accessories used in security operations as well as search and rescue missions. They are also used to change tyres in the night time. As with other lights, spotlights are increasingly being fitted with LEDs and HID bulbs to improve performance and power requirements. Some off-road enthusiasts construct light bar sets with mountable spot lights to provide 360 degree illumination for specific tasks.
Profile Lights
Profile lights come and go as a popular external automotive accessory for the mass public, but they are extremely popular with show car owners. Installed along the vehicle's frame at ground level, they generally wrap completely around a vehicle and can be either a single colour or cycle through coloured patterns in a programmable sequence. These lights are generally constructed with LEDs or fibre optics encased in a clear water resistant tube casing of various lengths, depending on the vehicles they are intended for. These lights are controlled from inside the vehicle by wired or remote switch.
Lug Lights
The height of car love, lug lights are just one of the many novelty external automotive accessory lights. These small LED lights affix to the lug nuts of a vehicle and produce light patterns when the vehicle is in motion.
Buying External Automotive Bulbs and LEDs on eBay
No matter which external automotive lighting fixture needs a new bulb or LED, to get it back into proper working condition, replacements are abundantly plentiful online at eBay and eBay Motors..
To find bulbs and LEDs at eBay Motors, simply open up the web page and then do a keyword search for what you want by entering a term, such as "LED headlight&", into the search window, and then click on the search button. Alternately, you may open the eBay homepage and select 'All Categories&' from the options menu; when the page opens, choose the 'Vehicle Parts & Accessories' category. Once the page opens, locate the 'Car Parts' heading and select 'External Lights & Indicators' from the options. Once the results page opens, the results can be narrowed by selecting one or more of the filter options available on the page.
Keep in mind that everything, from car parts and accessories to new and pre-owned vehicles, can be found on eBay Motors. When an item piques the interest, click on it and learn as much as possible about the product, shipping rates, applicable taxes, and the seller's profile information.
Conclusion
Having bright and well-functioning external automotive lights is not only essential for safe vehicle operation, but it is also a requirement by law just about everywhere cars are driven. Therefore, when a vehicle has a light malfunction, buying replacement bulbs or LEDs is something that must be done.
The vehicle owner's manual is a great resource that typically provides the bulb or part number and a light location diagram so that the right bulb can be found. Armed with this information, it is then an easy task to log onto eBay Motors and use one of the available search methods to locate and select the right bulb or LED for a vehicle. If more than one external automotive light is needed, be sure to bundle the purchase with other bulb and LED needs along with other parts that may be needed from time to time to keep a vehicle in top condition. Remember to read all available information on the item being considered as well as the eBay seller in order to ensure a smart choice.