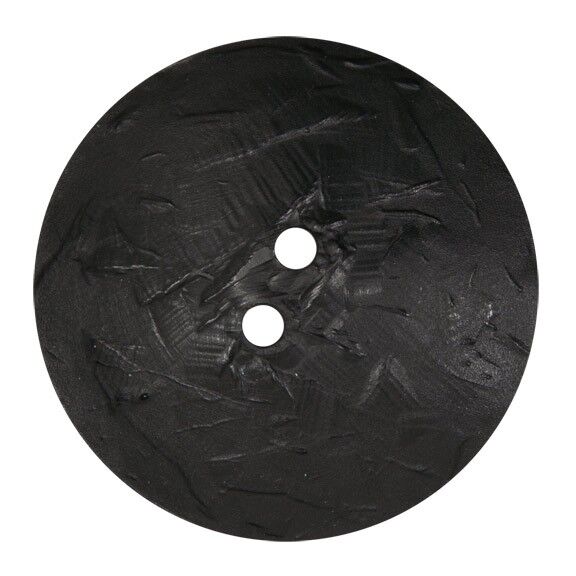 There are numerous occasions where a person's trousers, shorts, or shirts need a button sewn back on. Buttons are used in modern clothing and fashion design as small fasteners for clothes, and they are typically made of plastic, but can also be made of wood, silver, and glass. A great place to search for buttons is on the auction website, eBay. Whether for practical reasons such as sewing or collecting buttons as a hobby, there are thousands of buttons which can be bought through eBay. By determining what types of buttons the buyer is interested in purchasing and what he or she wants to use the buttons for can ultimately assist the buyer in sifting through the vast amount of choices.
When buying buttons, the buyer must take numerous items into consideration, including the different types of buttons and the specific details of buttons, such as colours, sizes, shapes, and their uses. There are many different uses for buttons, so the buyer must be aware of the various featured details of buttons when researching. By following these guidelines, a buyer can become fully aware of the numerous buttons that can be purchased and be fully educated on the different specifications that buttons hold.
Types of Buttons
When a buyer is interested in purchasing buttons, he or she must consider the numerous types of buttons that can be applied to his or her clothing and accessories. There are three main types of buttons including covered buttons, Mandarin buttons, and worked buttons. Each button has different uses and reasons for why they are purchased.
Covered Buttons
The first type of button is called the covered button. Its name is definitely self-explanatory, because these buttons have fabric covered forms on the front of the buttons, while a separate back piece secures the fabric on a knob.
Mandarin Buttons
An odd type of button used typically on Mandarin or Chinese dresses is called the Mandarin or frog button. There is an intricate knot that is used to fasten the front of the garment that consists of the knot and button which it is looped through. These types of buttons are used by sewers who enjoy customising their fashions by specifying the knot on the button to the purchaser.
Worked Buttons
The final kind of button is the worked or cloth button. These type of buttons are created by crocheting or embroidering different designs and stitches over the knob or ring on the buttons called 'forms'. These buttons are more aesthetically appealing to the buyer due to the length of time in which it took to create these specific buttons.
Specifics of Buttons
When a buyer is about to consider purchasing buttons, he or she must keep in mind that there are so many different kinds of buttons. By looking at the variety of colours, sizes, and shapes of buttons, a buyer can be prepared to make the correct judgement on his or her purchase.
Colour
A major consideration for a buyer is the colour of the buttons which he or she wants to purchase. When thinking about fashion trends, colours are often the most important part of the purchase for the customer. In colour theory, there are three different types of colour categories including primary, secondary, and tertiary colours. The colour of buttons range from red, blue, and yellow to a mix between multiple colours like red-orange, yellow-pink, and green-blue.
Size
Size is another major factor for a buyer when he or she is interested in purchasing the correct buttons for the perfect occasion. Buttons are measured in 'linges' or 'lines' in English, which refers to the button size. The word 'linge' is a French word that was used before the French adapted to the metric system in the 1700s, and it was a commonly used term by German button makers and manufacturers in the early 18th century. By measuring the button's 'linge', the buyer is able to decide on which size buttons he or she wants to purchase.
Shape
Oftentimes in terms of sewing, there are many different shapes that buttons can come in. The buyer needs to be aware of these various button shapes that are available for him or her when purchasing. Essentially, buttons come in any kind of shape that the buyer wishes to purchase, spanning from standard circular buttons to triangle buttons, as well as ellipse buttons and arrow-shaped buttons. Depending on the style the buyer is going for also depends on the shape of the buttons he or she decides to purchase in the end.
Easy Method to Measuring Buttonholes
There are numerous ways to measure buttonholes, depending of course on the type of button. Depending on the thickness and shape of the button, there are different measurements that need to be considered when thinking about purchasing buttons. Sometimes buttons come in irregular shapes, which make it difficult to measure buttonholes. However, by following these specific directions, the buyer should be able to measure any buttonhole depending on shape and size of the button.
| Button Size and Shape | Measurements |
| --- | --- |
| Flat buttons | Add diameter of button + 3.175 millimetres |
| Fat or thick buttons | Add the height and width + 3.175 millimetres |
| Flat, irregular-shaped buttons | Measure at button's widest area + 3.175 millimetres |
| Round, ball, or odd-shaped buttons | Measure by putting a strip of paper around the button. Then, fold the measured paper in half and calculate the length of the buttonhole. |
Many times a buyer finds random buttons that he or she would like to sew on accessories, but cannot find a buttonhole. By following these slim measurements, the buyer is able to make his or her own buttonholes for clothing or other fashionable items.
Other Considerations When Purchasing Buttons
Although buttons are most commonly used to attach two pieces of fabric to one another, there is also a vast array of different uses for buttons. A very popular idea is to sew buttons onto accessories, such as bags, wallets, or purses, for the sole purpose of ornamentation. Many times a buyer is interested in purchasing different kinds of buttons to mix and match to make his or her accessories much more fashionable. Trends go in and out of fashion so quickly that the buyer must be aware of what he or she is purchasing when looking for buttons to put on fashionable items.
How to Buy Buttons on eBay
When a decision is made, the buyer must pick which type of buttons are the best fit for him or her. eBay provides a vast selection when it comes to purchasing different types of buttons, from the diverse types of buttons to the various uses. The buyer can begin the search on eBay by using the search bar located at the top of every page. There are hundreds or even thousands of results for buttons that will appear for the buyer to choose, if he or she is interested in sewing. Fortunately, in the search box, the buyer can type in specific keywords, such as "sewing buttons". If the buyer would like to narrow the list when purchasing buttons, then he or she has to be much more specific with keywords, and enter phrases such as, "wooden buttons", and the targeted list will be much smaller.
To put the buyer at more ease when purchasing buttons for sewing, there is an option to evaluate the seller's feedback. The seller's eBay history includes all the feedback ratings from buyers within the last 12 months. The feedback provides the buyer the information from past interactions with the seller, allowing the buyer to make an informed decision. The feedback is beneficial for the seller because it allows the seller to improve his or her service. It is important to leave feedback for a seller after the buyer receives the items, because it is necessary to inform the eBay marketplace on the seller's cooperation.
Conclusion
By analysing the aspects of purchasing buttons for sewing, a buyer can see a variety of features including ultimately finding the correct type of buttons up to the buyer's own personal preference. An example of a decision that is necessary to make is what kind of buttons the buyer is willing to purchase, depending on shape, size, and style. It is recommended that prior to purchasing buttons, that a buyer complete some research to gain a better understanding of which type of buttons are better suited for him or her.
Also, the buyer may be interested in an assortment of other things including needles and thread to help with the process of sewing. Other important considerations include the style of the buttons and the size specifications. Button styles come in any shape, colour, or design. There is a vast array of choices that the buyer can decide on, ranging from covered, Mandarin, and work buttons, to the various shapes that the buyer may be interested in. Luckily, eBay provides a wide range of options as well as other materials necessary for sewing, which meets every buyer's purchasing needs.