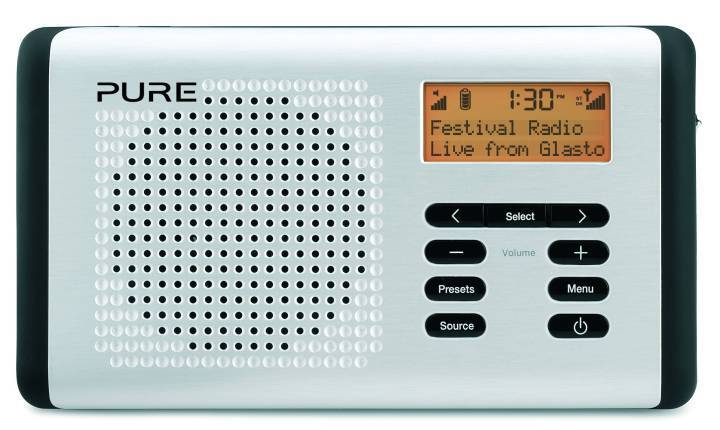 With developments in technology, digital radio transmission is being overtaken by analogue radio. In order to receive digital stations, a listener requires a digital radio. It provides listeners with several benefits, including clear sound and an increased number of available channels to listen to. Individuals can head to eBay, an online site that has a good selection of digital radios for sale. With a wide range of sellers from all over the United Kingdom, one can search through a selection of digital radios to find one at a competitive price.
When shopping on eBay for a digital radio, a buyer can choose from various useful features, such as LCD display, station presets, a clock radio, or an iPod dock. It is a good idea to consider a radio's quality, its brand, and price before making any purchase decision. Understanding how and where the radio is to be used can help to identify what type of radio is ideal.
Shopping for a Digital Radio on eBay
To find a digital radio on eBay, you can type "digital radios" into eBay's search bar to get an overall view of what is available. You can also further refine your search to something more specific, such as a portable digital radio or a DAB+ digital radio. When general searches bring up a long list of items, you can narrow it down by using the search categories and various filters. For example, you can choose to improve the search by price range, particular brand, or an item's condition.
Why Choose a Digital Radio
Digital radio has been around now for several years. Prior to digital radio, there was only analogue. The benefits of digital radio are quite significant. When talking about digital radio, the term Digital Audio Broadcast, or DAB, is commonly used.
DAB radio enables one to receive crystal clear digital radio signals, as opposed to having to listen to crackling, unclear analogue stations. In order to listen to DAB radio, a listener needs to have a digital radio. Digital radios differ from traditional analogue radios in that they have a built-in DAB+ decoding chip to allow them to receive digitally formatted signals.
Benefits of Buying a Digital Radio
The benefit of a digital radio is that it allows users to receive crystal clear AM and FM stations. Because digital radio takes up less bandwidth than analogue, the number of stations that can be transmitted across the frequency is increased, meaning digital radio owners can receive a greater number of stations than do analogue radio owners. Because of this, many digital radio stations are designed with a specific genre in mind, such as classical music, jazz, or talk-back, allowing a consumer more listening options. Another benefit of buying a digital radio is that stations are listed by their name, not their frequency, making it easier for listeners to find their favourite stations without having to remember the specific frequency. Digital radio, as with digital television, is able to be paused and rewound. For the buyer who wants to be able to pause and rewind live radio broadcast, they can try the Pure Evoke-3 digital radio.
Useful Digital Radio Features
Digital radios enable greater flexibility for users, and there are a number of unique features buyers may consider when looking at which digital radio to buy. These features are designed to enhance listening pleasure and ensure the radio is user friendly.
LCD Display
An LCD display digital radio is a great option for those who want to easily find their favourite radio station by name as opposed to the station's frequency. An LCD display is able to show the name of a station as well as the name of the song currently being played. Some stations also broadcast the artist's name. For talk-back or sports stations, the name of the commentator is often displayed.
Station Presets
Because digital radios automatically tune into every available station, users do not have to keep trawling up and down the frequencies to find a particular station. Choosing a digital radio with station presets is a good idea because of the large number of stations that are available on a digital radio. Station presets can help users save their favourite stations easily, enabling listeners to access them quickly. Radios with direct access presets are more convenient than those that require one to enter the menu to access the presets. The Sony digital radio offers this direct access preset feature.
Clock Radio
Not all digital radios offer an alarm clock feature. Many people like the option of waking up from their alarm to the sound of the radio each morning. Choosing a digital radio with an alarm clock can be a good option for those who want to keep their new digital radio on their bedside table. Numerous brands, such as Philips, Sony, and Lloytron, offer a number of digital radio models with an alarm clock feature.
iPod Dock
A digital radio with an iPod dock is useful for buyers who like to listen to a mixture of live radio as well as personal favourites on their iPod. Digital radios with this docking feature tend to be more expensive than those without this feature, and buyers should consider whether this is necessary if they are on a tight budget. If the radio is going to be used in the living room or kitchen, where various family members are likely to use it, an iPod docking feature may be worth the extra cost.
What to Consider When Buying a Digital Radio
When it comes to buying digital radios, buyers should consider the quality of radio they want, any particular brand they may prefer, how much they want to spend, and what type of radio would suit their needs. These considerations tend to be affected by each other. One cannot expect to buy a top quality brand of digital radio for an inexpensive price unless he or she chooses to purchase a used digital radio.
Quality
Digital radios are designed to offer superior quality sound with crystal clear reception. Buyers looking to purchase a digital radio with superior sound quality should consider purchasing a radio with two speakers. These transmit sound in stereo. A digital stereo radio is ideal for buyers who want their radio to play in stereo without it having to be connected to a hi-fi stereo system. If a buyer does not want to spend the extra money, he or she does have the option of buying a less expensive mono digital radio and connecting it to a home stereo system.
Brand
The particular brand of digital radio a buyer chooses can significantly affect both the radio's quality and its price. Highly respected brands, such as Sony, Philips, and Sangean, offer top quality radios at a higher price than other mid-range brands. Mid-range digital radio brands, such as Roberts, Pure, and Tecsun, offer good value for money. Buyers on a tight budget may consider low-end brands like Bush or Goodmans that are inexpensive to purchase new.
Price
A buyer happy to spend over a few hundred pounds on their new digital radio is likely to have the choice of any top quality brand with all the useful features he or she may think of. However, for those who would like to stick to a smaller budget, eBay offers buyers the ability to search through both new and used digital radio listings until they find their desired digital radio at a competitive price. Purchasing a used digital radio can enable a buyer to buy a top quality brand with the features required at a fraction of the cost of buying the radio brand new.
Digital Radios for Different Uses
Digital radios can come with AC power adaptors, designed to be plugged into a power outlet and left to stay in one position. Battery powered digital radios allow buyers to take their radio into the garden, to the beach or park, out camping, or into the garage. Portable radios that are small and lightweight are ideal for carrying around. Larger models with powerful speakers and added features, like a docking station, are not so portable, and are best left at the home or office. A digital radio makes a good bedside alarm clock for any adult or teenager in the family.
Buying a Digital Radio on eBay
Once you have found a digital radio you would like to purchase, it is recommended to always check out the seller. Look at the seller's star rating, read feedback received from other buyers, and take note of their payment and delivery options, as well as their returns policy. If you want to buy from a proven reputable seller, choose a radio that is listed by a Top-Rated Seller.
When paying for your digital radio, ideally you should use PayPal. PayPal is a secure payment method that the majority of eBay buyers use. You can send money quickly, easily, and securely online using your credit card or bank account. With PayPal you can even check the status of your payment. In order to be able to pay for your item on eBay with PayPal, the seller needs to offer this as an acceptable method of payment in the listing description. If you do not have a PayPal account, setting one up is simple and free. For further information on signing up to PayPal, you can find all the information you need on eBay.
Conclusion
Due to the fact that analogue radio is moving to digital radio, listeners can benefit from the superior sound quality that digital radio offers, the ability to pause and rewind live radio, as well as the increased number of channels available. All one needs is a digital radio with a built-in digital decoding chip. Digital radios come with a range of features, such as LCD displays, station presets, alarm clock features, and iPod docks. Digital radios differ in quality and price, and choosing the brand of radio is important, as there are various low, mid, and high range brands available. In order to buy the right type of digital radio, such as a battery operated radio or alarm clock radio, it is recommended for a buyer to identify how and where the radio is to be used.
Buying a digital radio on eBay allows one to search through a selection of listings from sellers located in various locations. eBay provides useful search tools, as well as helpful buying tools to make the process of buying a digital radio simple, cost effective and enjoyable.