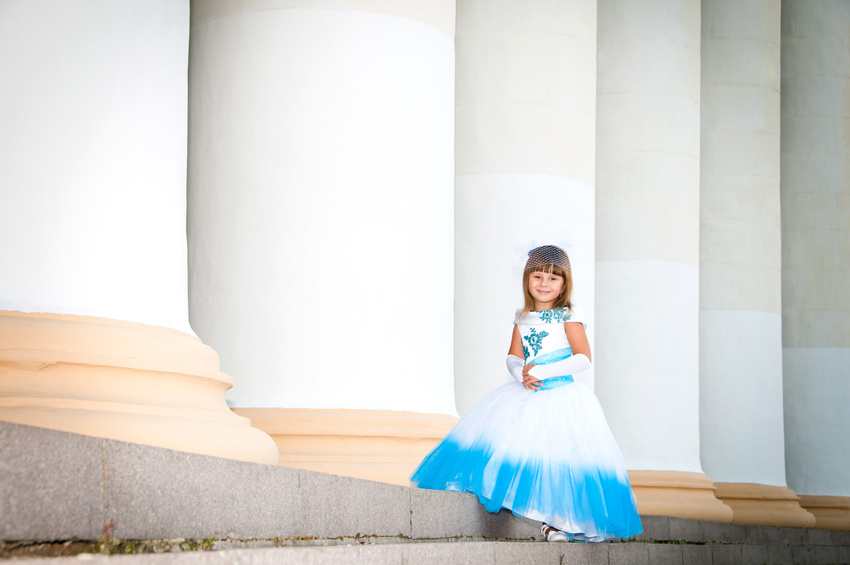 When it comes to finding a great girl's outfit for a special occasion, a pretty girl's dress is always a good choice. With beautiful fabrics, stunning colours, and dainty styles, there is an almost endless choice of dress styles. To help narrow down the search, first consider the type of occasion the dress is needed for, know what to look for in a girl's dress for special occasions, and be familiar with how to size the dress accurately.
Types of Girl's Dresses for Special Occasions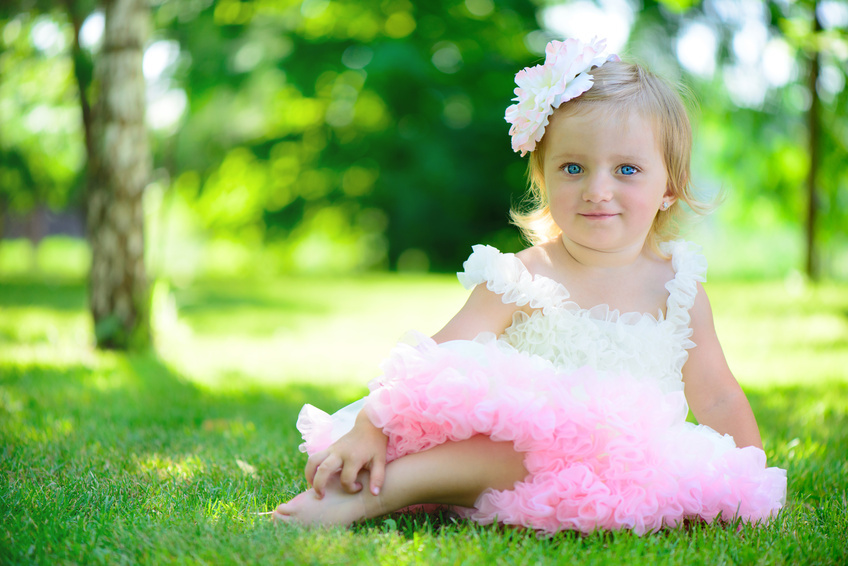 There is a vast range of girl's dresses available for special occasions. Flower girl dresses and bridesmaid dresses are very formal, usually full length, and often have soft pastel colours. Often made from luxurious material, dresses for a special occasion like a wedding or communion usually feature beautiful detailing with lace, ribbon, embroidery, or diamantes. Other types of special occasion girl's dresses include less formal party dresses, formal dresses for recitals or attending formal events, and christening dresses.
What to Look for in Girl's Dresses for Special Occasions

When buying a girl's dress for a special occasion, it is important to ensure it not only looks great, but also feels comfortable and is practical to wear. Natural fabrics, like silk or cotton, are soft and comfortable against the skin, although they tend to be more expensive and some natural fabrics may not be suitable for all weather conditions. Synthetic dresses are less expensive, but may be itchy against the skin. If the dress is going to be worn only once, then a synthetic dress may be ideal. For a dress that is going to get lots of use, a more expensive dress with softer fabric, like a cotton party dress, may offer better value. One especially helpful tip for younger girl's dresses is to look for an easy on and off dress with wide openings and simple closures.
Correct Sizing for Girl's Dresses for Special Occasions
Finding the right size dress for a girl is vital to ensure the dress looks and feels as best it can when worn. As a general rule, a size 5 to 6 dress is suitable for a 5 or 6 year old girl. Shoulder, chest, waist, and hip measurements are the ideal way to ensure the dress is an good fit. When good fitting and look is vital, as with pageant dresses, also be sure to measure from the top of the shoulder to where the dress should finish for accurate dress length.