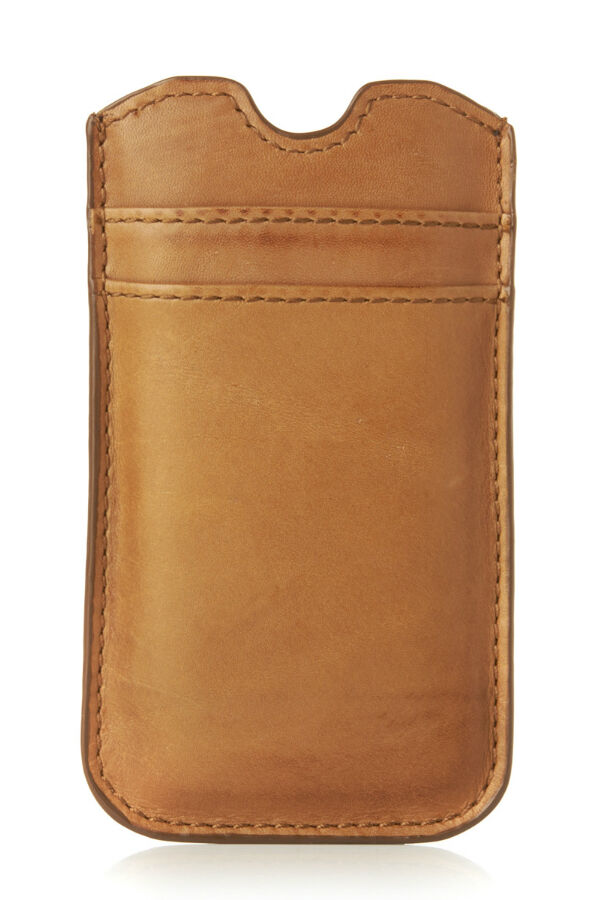 About Fitted Cases and Covers
Various types of cases and covers have been used with mobile phones since the very invention of the device in the 1970s. The earliest commercially available mobile phones were expensive and fragile which necessitated the use of sturdy covers. With the mobile revolution of the 1990s, cases and covers became mainstream accessories with stiff competition among dozens of manufacturers. However, phone cases remained largely functional during this period, both due to a lack of customer demand, and the usually sturdy construction of most feature phones. The smartphone revolution of the late 2000s sparked a huge demand for a variety of cases and covers. The first mainstream smartphone to achieve commercial success – the iPhone – was a marvel of industrial design. Rather than hiding the phone beneath layers of leather or fabric, customers wanted to showcase the phone's original aesthetics while still leaving the screen accessible for everyday use. This led to the creation of different case designs. With their slim profile, considerable durability and low cost of ownership, fitted cases soon became the most sought after mobile phone case-type. Fitted cases and covers remain among the most popular mobile phone accessories. Hundreds of manufacturers produce fitted cases or skins in thousands of designs, colours and finishes. Their low cost means consumers can change them as often as required. Some brands also offer extensive customisation options as well, which has further added to their popularity.
Buying Fitted Cases and Covers for Mobile Phones
Fitted cases and covers essentially describe a design-type. Such cases may be made from a number of different materials, differ widely in cost and durability, and have additional features such as enhanced grip, sports-oriented clip-on designs, etc. When buying fitted cases and covers for mobile phones, the following must be considered:
Types of Materials Used in Fitted Cases and Covers for Mobile Phones
Fitted cases can be theoretically made from virtually any material. In practice, manufacturers typically use only a handful of affordable and durable materials. The kind of construction material used affects not just the strength and durability of the case, but also its cost and aesthetics. Broadly speaking, the following materials are commonly used to make fitted cases and skins:
| Material | Advantages | Disadvantages | Remarks |
| --- | --- | --- | --- |
| Silicone | Silicone is cheap, flexible, and durable. It is also water-resistant and can be made in a variety of colours and designs. | Can look 'cheap'; does not offer much in terms of protection. | Silicone is the most popular material used for making fitted cases and skins. |
| Leather | Tough, aesthetically pleasing natural material that imparts a professional look to the case. | Leather cases can be expensive to manufacture and are available only in limited designs. | Leather is rarely used for making fitted cases and skins. It is a more popular material for wallet and flip-type cases. |
| Synthetic Leather | A synthetic substitute for leather; tough and durable; can be made in a variety of colours and designs. | Lacks the professional, high-quality appearance of leather. | Synthetic leather is widely used for making skins as it offers the benefits of leather without the high cost. |
| Rubber | Rubber is tough, durable, flexible and water-proof. It also offers good grip. | Can be aesthetically displeasing; limited in range of designs and colours. | Rubber is typically used in making outdoor and sports oriented fitted cases and skins. |
| Neoprene | Water-proof, highly durable, and light-weight. Neoprene is also available in a range of colours and designs. | Costs more than silicone or rubber. | Neoprene is a 'premium' upgrade to standard silicone cases. It offers a snug fit, better colours and better protection against bumps and falls. |
| Metal | Extremely tough and aesthetically pleasing. | Expensive and heavy. | Metal fitted cases are usually made by high-end luxury brands. These may be inlaid with precious metals or gemstones. Alternatively, metal is used to make extreme cases for heavy-duty use. |
| Cotton/Natural Fibres | Natural fibres are soft, relatively durable, and extremely easy to clean. They also look pleasing to the eye. Materials like canvas offer moderately high level of protection. | Do not offer as much protection as leather or neoprene; can be expensive compared to silicone. | Natural fibres are typically used for making pouches and sleeves, though some manufacturers also make fitted canvas cases. |
| Plastic | Plastic can be made hard or soft to emphasise toughness or flexibility, respectively. Plastic is also tough, easy to make and durable. | Expensive; suffers from aesthetic limitations. | Hard plastic in variety of shades is a popular choice for making fitted cases and skins. |
Fitted Cases and Covers for Mobile Phone Features
Features such as hand straps, belt clip, water-resistant material, etc. improve the functionality of the case. Some of the common features to consider when buying fitted cases and covers for mobile phones are:
| Features | Description |
| --- | --- |
| Belt Clip | A belt clip is ideal for use in outdoor and sporting environments. The clip can be tucked into belt to provide easy access to the phone. Some fitted cases also have detachable belts for enhanced mobility. |
| Hand Strap | A hand strap is a simple string of leather, silicone or plastic that can be wrung around the hand to provide additional grip. It prevents accidental slipping and is useful for holding the phone while taking pictures. |
| Water-Resistant | Water-resistant cases are made from silicone, neoprene, plastic, or rubber. These materials prevent accidental damage from spills, although they cannot protect the phone entirely from water-damage. |
| Acoustic Enhancement | Some high-end cases offer either passive or active acoustic enhancement. In the former, the speakers are designed in a manner to amplify the sound coming from the speakers. In the latter, the case utilises an inbuilt, powered amplifier to boost the sound signal and improve audio quality. |
| Enhanced Grip | Phone cases meant for outdoor use may have rubber pads on the side to improve overall grip. |
Fitted Cases and Covers for Mobile Phone Designs and Finishes
A major advantage of fitted cases and skins for phones is that they are available in a range of designs, colours and finishes. Cases can also be customised with personalised faceplates, charms, jewellery, and stickers/decals. Some design features to consider when buying fitted cases and skins are:
| | | |
| --- | --- | --- |
| Finish | Glossy | Cases with a glossy sheen are classified under this category. These cases are typically made from silicone and occupy the low-end of the segment. |
| | Metallic | Metallic phone cases imitate the texture and shine of polished metal – usually steel, silver, or gold. Metallic phone cases are typically made from hard plastic, or sometimes, even from metal. |
| | Bejewelled | Bejewelled phone cases are encrusted with glass gems and are a popular option among women. |
| | Patterned | Cases with simple patterns are classified under this category. Some manufacturers allow users to customise patterns before buying. |
| | Pictorial | Pictorial phone cases typically have a large picture or artwork on the back of the phone. Customers may be able to customise the picture in certain cases. |
| | Solid Colour | Simple, solid colour phone cases are a popular choice among consumers. These add a dash of colour to otherwise dull phone designs. |
| Stickers | Fascias | In some mobile phones, the front and back housing of the mobile phone can be removed and replaced. This removable housing is called fascia. Fascias are a popular add-on for feature phones. |
| | Stickers/Decals | Designer stickers and decals can be used to personalise a mobile phone. Stickers are available in a variety of shapes, sizes, and colours. |
| Charms and Straps | Charms | Charms are simple strings of jewellery that can be slipped around the phone case. These are a popular add-on among women. |
| | Straps | A strap is a piece of string that provides additional grip while using the phone. Straps can be purely functional or have designer features like encrusted gemstones, glossy finish, etc. |
How to Buy Fitted Cases and Covers for Mobile Phones on eBay
To buy fitted cases and covers on eBay, go to the eBay UK homepage and search for phone cases under the Mobile Phones & PDA Accessories category. On the next page, select Cases & Covers under category, and Fitted Cases/Skins under type. The search results can then be refined according to different criteria. This includes selecting by material – leather,, synthetic leather,, silicone,, canvas,, etc. – and by design and finish, like metallic, glossy,, patterned, or plain. Searches can also be narrowed according to features (with belt clip, water-resistant, etc.), by colour and by compatibility.
Conclusion
Fitted cases are among the most popular type of mobile phone cases. Also called skins, such cases can be made from a variety of materials, all of which have different advantages and disadvantages. Fitted cases are sold in different designs and finishes. Add-ons such as charms, stickers and straps can be used to customise fitted cases. eBay has a vast selection of mobile phone accessories and is one of the best places to buy fitted cases for mobile phones at attractive prices.