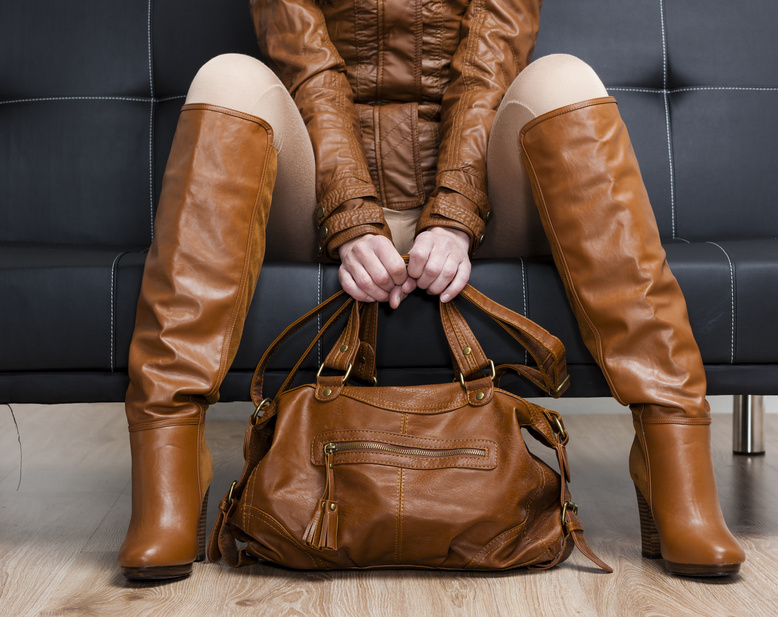 Fashionable and functional, knee-high boots add just the right amount of polish to skirts, leggings, and trousers. There are knee-high boots for every occasion, including sleek, high-heel boots for dressy days or canvas casual boots for general wear. Learn about about the variety of knee-high boot styles available so you know which pair to add to your closet for the upcoming season. Be careful though, you may want more than one.
Lace-up Boots
Knee-high lace-up boots come in several styles. There are Victorian-style boots with thin laces and heels or black knee-high lace-up boots with platform heels, wedge heels, or stiletto heels. Lace-up boots have a more casual look than other types of knee-high boots, and complement jeans and skirts. Military-style lace-up boots are popular and come in black and brown. Made of leather, suede, or canvas, lace-up boots offer comfort and style. There are even lace-up Converse boots that look like taller versions of the famous sneakers. Some lace-up boot brands to look for include Timberland, Dr. Martens, and New Look.
High-heel Boots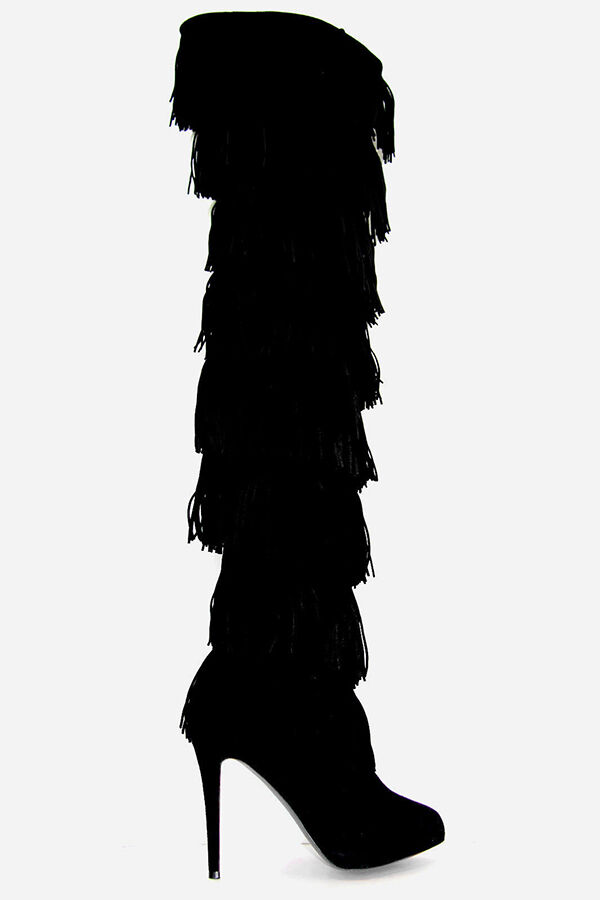 Knee-high boots with heels are dramatic and sophisticated. These typically pull on as opposed to lacing, though some knee-high boots with heels have strategically placed zippers for easy on and off. With skinny, stiletto heels, high-heel boots look dressier than their lace-up, casual counterparts. Made of leather, shiny patent leather, or suede, high-heel boots or over-the-knee boots may offer chunky platform heels instead of stiletto heels. This gives you the height you desire and also makes it easier to walk. Some high-heel boots have cuffs at the tops which you can roll down for a different look. Clarks high-heel boots are always fashionable.
Riding Boots

If you are looking for boots with an equestrian feel, then knee-high riding boots fit the bill. Brown or tan riding boots with stacked heels look good with sweaters and skirts in autumn and winter, and they can look casual or dressy depending on what you pair them with. Some riding boots offer a western feel which enhances any outfit. Frye and Roberto Vianni make beautiful riding-style knee-high boots.
Flat Boots
Some types of flat knee-high boots come in motorcycle style, and they are often embellished with studs, stones, spikes, or chains. Made of black leather, motorcycle boots add toughness to any look. Fringed boots have a Bohemian look, and come in suede designs of many colours. Some boots have a slouched, looser fit, while others fit close to the calves. Stylish boots have accompaniments like zippers, buckles, or other types of hardware. Some brands to look for include Michael Kors, Marc Jacobs, and Moschino.