Now that there are more home-printing options than ever before, why not widen your horizons with an A3 printer? Here are the essentials to help you make the right choice.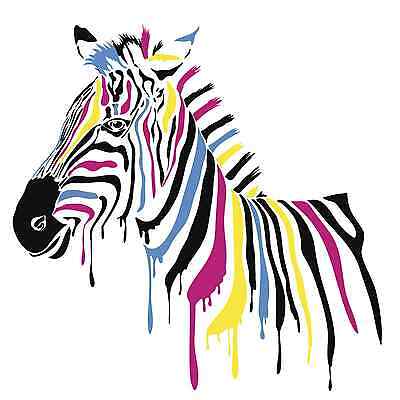 Table of Contents
Where to start
What will you use it for?
Why go bigger than A4?
What kind of printer do you need?
Wireless printing
The right paper for the job
Things to bear in mind
Big-name manufacturers include
Canon
,
Brother
,
Epson
and
HP
, all of which help you produce images of detail, clarity and vibrant colour. And because the market for A3 printers is still growing, the system you choose will stay relevant for much longer than smaller models, so spares and replacement parts will be easy to find.
With the integration of wireless technology, cloud printing applications and secondary features such as scanning and copying, owning an A3 printer is no longer an expensive luxury. Keep it in the study or spare room and it's ready for detailed photo prints or the demands of your kids' college or school work.
Although standard A4 printing is perfectly adequate for a lot of people, a larger A3 machine provides that much more flexibility. Spreadsheets, posters, high-quality photographs: sometimes things just look better bigger.
And while most of the time you will probably find yourself going no larger than A4, you can buy a system that runs through premium, standard-sized prints and yet has the capability to produce larger images with no compromise in quality whenever you might need them.
Predominantly it is the keen amateur photographer who has the most to gain from an A3 printer. With professional printing proving costly, the ability to blow images up and print on a larger scale at a fraction of the price is a very attractive one. Not only that, but many home A3 printers can be configured to receive images direct from your camera, wherever you are – sometimes just seconds after snapping an image you'll want to remember forever.
Are you an on-the-fly snapper or spreadsheet wizard? The poster designer for your local drama club, or simply keen to stick the latest photos of the grandkids to the fridge? By looking out for the features listed below, you'll get the printer that suits the jobs you need doing.
Comparison of A3 printer features
Feature
Description
Resolution (dpi)
If you're more concerned with printing out text documents than imagery, then the resolution of a printer is not something you need worry about too much.

It tells you how many dots per inch – or "dpi" – a printer can produce on a sheet of paper. The higher the number, the denser the coverage and the more detailed an image will appear.

Photographers will want pay particular attention to this value.
Scanner
An incredibly useful secondary feature which lets you scan images as handy PDF files. You can then email these or store them on your computer.

Give a new lease of life to worn old family photos by scanning and then printing them onto new paper.

Most A3 printers only feature A4 scanners however, so you may have to capture larger documents in two or more goes.
Display panel
While some of the more expensive A3 printers feature miniature screens that let you preview the image about to be printed, the display panel is usually used to show information about the current job.

Printing progress, ink levels, connectivity status and applications data can all be checked here.
Connectivity
Check that the printer you are interested in includes a USB or Ethernet port so that it can connect to your laptop or computer via a cable or a wireless network hub. Older printers won't, making them all but useless.

If you prefer to print from a memory card, look for a compatible card slot so that you can print without even having to switch on your computer.
PictBridge
This is a clever way to avoid having to use a computer to print out documents and photos. The PictBridge slot lets you plug your camera directly into the printer for quick and easy hard copies.
Energy efficiency
If saving energy and resources is important to you, look out for printers that have quick start-up and standby modes to reduce power consumption.

Double-sided printing is a great way to cut down on paper, power and costs, too.
Not every printer supports it, but
wireless printing
can help you print your documents from anywhere in the home without the need to untangle cables first. It also means that multiple users can share one system – perfect for a houseful of students with lots of coursework.
Home Wi-Fi: As long as both your computer and a wireless-enabled printer are connected to the same Wi-Fi network at home, you can send jobs to that printer from anywhere in the house.
Cloud: This is the best way to print remotely. Using an application such as Google Cloud Print or any other cloud printing service, you can send images and documents to your printer via the Internet. This means it doesn't matter whether you're in the next room or another country – as long as you're online, you can print.
Email: Similar to cloud printing, email printing lets you cue tasks on your home printer via your email client. Simply add the wireless-enabled printer's unique email address to your contacts list, send your files and let the printer go to work. Both this method and cloud printing are especially useful with smartphones and tablets.

Photo paper can be costly to keep replenished, especially in A3 format. However, a stock of good quality A3 photo paper kept on standby for those extra special large-scale images needn't break the bank.
The weight of photo paper will tell you how thick it is; the thicker it is, the more effectively the pigments of any image are held. Detail-heavy images will really stand out on weightier paper.
The finish of a particular printed sheet can make a difference, too. Not so important for text documents, but if it's a cherished family portrait or a spectacular landscape, a matte or high-gloss coating on the paper can lend it a professional quality.
Things to bear in mind
How much space will you need?
A3 printers tend to be quite long to accommodate the extra dimensions. Therefore you might want to consider storing it underneath your desk or on a dedicated unit.
How long will it take?
Printing speed varies between models, but in general A3 printers are a little slower than smaller units at printing, especially when it comes to text.

Wireless printing can be quicker however, especially if you have a superfast broadband connection.
How much will printing cost?
Printing text-heavy files on an A3 printer uses up a lot of ink and can be quite pricey, even on non-photographic A3 paper. Try to stick to printing text documents on A4 if you're conscious of saving money on printouts.
What about ink?
A3 printers often come with six to eight printer cartridge slots to allow for more colour combinations, so factor this into your budget.