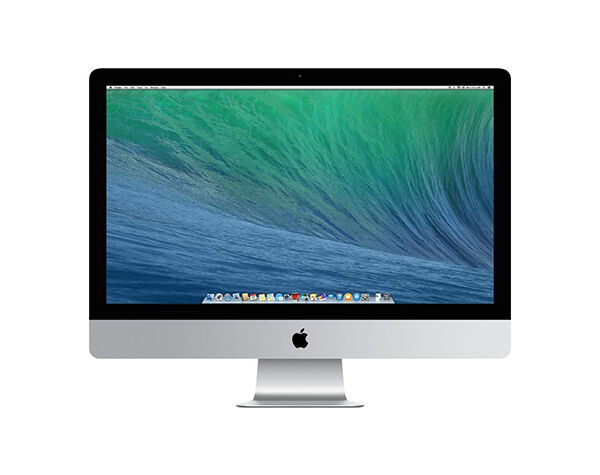 The popularity of desktop computers has waned since the advent of more portable, laptop computers. While Apple was at the front of the laptop revolution, the innovative company never sacrificed its line of desktop and all-in-one computer models. In fact, in keeping with Apple tradition, the company continues to seek groundbreaking desktop technologies that place the company as the leader in desktop computer construction. According to numerous industry analysts and thousands of online reviews, the value and power offered by Apple desktops, as well as the ease of upgrading components and features, is unrivalled in the computer industry.
The best Apple desktop buying option is going online to eBay and utilising the powerful search engine that helps consumers vet potential sellers. Moreover, many eBay sellers offer virtually brand new Apple desktops at discounted prices because they have changed their minds about what they want in a desktop. Before going online to eBay, learn some useful Apple desktop buying tips that ensures the purchase of a high performance, durable Apple desktop computer.
Know the Types of Apple Desktops and All-in-Ones
Apple computers are often referred to as Macs, which is the abbreviated form of Macintosh. Macs run on the OS X operating system, also called Snow Leopard. The software application iLife includes iPhoto, iDVD, iWeb, and iMovie. Consumers have numerous choices when it comes to customising Apple desktops and all-in-ones. However, Apple produces three types of desktops that include standard component features. Before buying an Apple desktop, review the standard features that comprise the Mac Mini, iMac, and Mac Pro.
Mac Mini
Apple constructed the Mac Mini to be a powerful desktop computer that operates within a small frame that measures 20x5x20 cm and weighs just over 1 kg. This desktop's basic configuration includes a 2.26-GHz Intel Core Two Duo processor, 2 GB memory, 160 GB for storage, and an optical DVD drive. Two 500 GB hard drives power the system's operation and the Mac Mini also includes built-in 802.11n Wifi, Bluetooth 2.1, FireWire 800, and Ethernet USB ports. The monitor is not included. Users typically praise the Mac Mini for its supreme portability.
iMac
The iMac includes two display options, one that measures 50 cm and another display option that measures 65 cm. Resolution runs 1920x1080 pixels.The most popular type of Apple desktop possesses a 3.0-GHz Intel Core Two Duo processor, with memory options that range from 4 to 16 GB. An iSight camera, microphone, stereo speakers, and optical DVD drive round out the system's configuration. The iMac weighs 10 kg and possesses dimensions of 50x40x16 cm.
Mac Pro
The standard configuration for the Mac Pro includes a 2.66 GHz Quad Core Intel Xeon processor, with the option to add a second processor to make this type of desktop one of the most powerful types of desktops on the market. At 20 kg and with dimensions of 45x50x20 cm, the Mac Pro is the largest type of Apple desktop. The Mac Pro comes with an optical DVD drive, keyboard, mouse, headphone jack, and speaker. Users also enjoy Bluetooth 2.1, FireWire 800, Ethernet, and multiple USB ports.
Decide on the Components
Consumers who decide to customise their Apple desktops and all-in-ones have many components to consider. Perhaps no other part of the buying process takes more time and effort than deciding on Apple desktop computer component features. Consumers should make a list of the components they want to configure their Apple computer systems. The chart below lists the components and the factors involved in the decision process.
Desktop Component

Decision Factors

Case

Size

Accessible drives

Motherboard standard

Media

Position of drives

Type of CD drive

Type of DVD drive

Hard drive

Size

Speed

Network card

Type of card

Capability to share files with other network computers

Capability to connect to Internet

Consider computing needs

Affects speed and ability to perform multiple functions simultaneously

More advanced audio files consume more memory

Important for users who edit and mix audio tapes

Gamers require video card that exceeds minimum operating requirements

High performance cards essential for users who frequently watch videos online
Make a list of the criteria desired for each of the primary desktop and all-in-one components. Then, place a numerical value in terms of importance on each of the components. Finally, research how each component determines the final price of the desktop or all-in-one. Adjust component prices to ensure the Apple computer system falls within the buying budget.
Remember the Most Important Apple Desktop Component
Memory comprises the most technical component of Apple desktops. Memory is not how much information the desktop can store, that is the function of the hard drive. Random access memory is the amount of space programs can access on an Apple desktop. The more RAM measured in bytes, the more programs that can run simultaneously, and the more intricate the programs can be during operation. All three types of Apple desktops come with ample standard memory, but many users, especially in an era of increasingly complicated computer programs, should consider adding memory to ensure high performance. Extra Apple desktop memory often precludes the need to purchase external memory sources, such as Apple memory sticks.
Consider a Used or Refurbished Desktop
Apple has earned a reputation of producing high performance desktops and all-in-ones that provide users with long-lasting durability. Consumers who want to save money and still buy quality should consider used or refurbished Apple desktops . Refurbished refers to desktops that consumers return to the original manufacturer without having used the machine one time. Manufacturers cannot resell the returned desktops as new, so they apply the term "refurbished" to the desktops, and thus, lower the original price. Refurbished can also mean a machine that manufacturers upgrade parts on to improve performance. Search for refurbished Apple desktop computers online at the company's website.
Buying a used Apple desktop and all-in-one requires a bit of detective work. Verify the desktop does not have any physical damage by performing an inspection before making a buying decision. Scan the inside and outside of the case, as well as check out the condition of each of the ports. Used computers should also include operating system software and the most popular types of Apple software programs. Apple typically does not transfer user warranties on used models, which causes some consumers to shun used Apple desktops. One of the best used Apple desktop buying strategies is to search for the machines on eBay, where some sellers offer virtually new Apple desktops at discounted prices. This is because buyers return the machines without ever using them.
Consider Second Generation Apple Desktop Models
Because of Apple's cutting edge technologies, the company's desktops can suffer from first generation or early adopter bugs. Another reason for the bugs is the security-obsessed, pre-release testing that Apple performs. Apple's innovations create first version desktop problems that take about four to six months to resolve. While Apple promptly responds to first generation desktop problems, a growing number of industry analysts recommend that consumers wait until Apple revamps the first generation desktop to transform it into the improved second generation desktop.
How to Buy Apple Desktops and All-in-Ones on eBay
Apple has a separate section on eBay where sellers offer the full line of Apple products. You should search for Apple desktops and all-in-ones by using eBay's search engine. There are a number of strategies to implement with the search engine, but the best strategy is to specify the keywords you type to find the right seller. The more specific your keywords, the better chance you have to find the Apple desktop sellers who matches all of your shopping criteria. For example, you can search by processor by typing " Apple desktop Intel Core i5 ". You can also search by memory size by typing " Apple desktop 16 GB or more memory " into the search engine.
Once eBay returns a list of potential sellers, visit each seller's product page to learn more about the sellers and their Apple desktops. Each seller should provide an enlarged photograph of the Apple desktop for sale to allow for a thorough examination of the desktop's level of integrity. eBay seller product pages also include information, such as accepted payment methods and delivery terms. The most important piece of information may be the customer reviews that eBay publishes on the product pages. You should consider eBay sellers who have at least received positive reviews over the past year for selling electronics.
Conclusion
Initially overshadowed by Microsoft, Apple has made strides to produce some of the highest-quality desktop and all-in-one computers in the industry. Consumers tend to rave about the advanced component designs and the ease of use that separate Apple desktops from the rest of the pack. Yet, many consumers do not know how to shop for Apple desktops and all-in-ones, and hence, need to follow a few tips to enhance their shopping experiences.
First, Apple presents three primary types of desktop and the type chosen depends on the purposes of using the computer. Each of the three types of desktops include standard components that consumers can alter by upgrading the systems. Consumers have options for choosing hard drive space, type of media, and the configuration of the case. Apple desktop memory is the most important component to consider and the mantra "more is better" is usually a sound shopping strategy. To save money, consumers should consider used or refurbished Apple desktops, as well as waiting on the release of second generation models before making a purchase. Above all, Apple is renowned for constantly changing desktop prototypes to stay abreast of the latest technological breakthroughs.