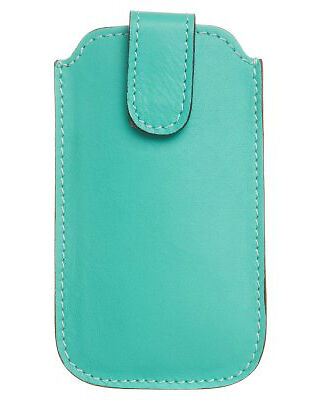 Clip type phone cases and covers give any mobile phone the ability to attach to a belt, waistband, or other item to enable easier transportation and stop the phone being lost in a bag or suitcase. Clip type cases and covers are available for a range of mobiles and smartphones and incorporate a clip fastening within the cover so that the phone can be transported while still keeping both hands free.

The Benefits of Clip Type Phone Cases and Covers
There are many advantages to a clip type phone case which make it vital for users that are on the run and need a phone at hand.
| Benefits | Description |
| --- | --- |
| Transportation | The overriding benefit for the clip type phone case is in terms of flexibility of transportation. Though it may be desirable to keep the phone to hand, carrying a handset all the time can become tiresome and incredibly irritating. By using a clip type case and attaching the phone to a belt or waistband, it is possible to free up that second hand and be more versatile while still keeping the mobile close. |
| Accessibility | The main problem with putting a phone in a bag is how difficult it is to find it when it starts to ring. If the bag or briefcase is too big, it can even be hard to hear the phone ring and therefore vital calls and texts are missed. However, by carrying a phone in a clip case or cover, the phone is much more readily available and is much more likely to be heard. |
| Connectivity | Keeping in constant connection with the outside world is what mobile phones are all about. Yet if a phone is placed in a solid bag or briefcase, the signal it receives can be weakened or stopped all together. With a clip type case, the phone itself is much more open to the environment and therefore more likely to be able to access the WIFI or 3G connection desired. This enables a much more consistent connection with relevant networks providing greater likelihood that the handset will receive every piece of information. |
| Enables Connections with External Devices | If connecting with wired headphones and microphones is a problem with a particular phone, then using a clip type case can solve this issue. If a wire is too short or there isn't an appropriate pocket in which to place the phone, then using this type of case makes it possible to simply clip the phone to a desired point so that the wire will reach and connections can be restored. This especially important when using external devices on the move when a constant position for the phone is essential. |
Points to Consider When Buying Clip Type Phone Cases and Covers
The main drawbacks of a clip type phone case come from the fact that phones used within such a product are attached to the body and constantly on show.
| Points to Consider | Description |
| --- | --- |
| Health | Just as it is not recommended that phones are constantly carried in the same pocket, it is equally ill advised to clip a phone in the same area every day. Though there has been no definitive proof that keeping a phone next to the body has implications on physical health, simply by moving the position of the clip on a regular basis, it is possible to take reasonable steps to avoid such potential risks. |
| Security | If a phone carried in a clip type case is on full view to the public, then it can be a draw to any potential thief or pick pocket. To avoid such problems, simply place the case out of view to ensure that the phone doesn't act as a calling card for unwanted attention. |
| Damage | There is a concern that phones attached by a belt or waistband can be exposed to more physical damage than a phone carried in a bag or briefcase. However, by simply being aware that the phone is there and not randomly banging into objects that could cause damage, this potential risk can easily be avoided. Besides, having a phone attached in this way can actually avoid the potential knocks and scratches of storing the handset in a bag and can therefore make the phone more protected than it otherwise would be. |
| Protection | Though the primary function of the clip type cover is to carry the phone effectively, there are a range of cases which also provide protection for the phone. These can be standard hard wearing cases for protection against everyday knocks and scrapes, or they can be specific sporting phone cases for use in more active situations. As handsets in this type of mobile phone cover are usually carried externally, it is also worth considering the water and sun protection provided if phones are going to be exposed to the elements for long periods of time. |
| Cost | A standard clip type case for a mobile phone is a relatively cheap investment which means it is possible to buy several at the same time to suit varying moods and environments. As with any mobile phone accessory, the cheapest product is not always the best. Balance cost and quality to find the compromise that suits. |
| Fit | When carrying a phone in a clip type case, it is necessary to keep the handset secure, and a good fit to the phone is essential. When choosing either branded or generic mobile phone cases, ensure that the case in question has been created with that specific model in mind. Too much slippage and the phone could fall out, or if the case is too small, the phone will not fit at all, which would be a complete waste of money. |
Types of Clip Type Phone Cases and Covers
| | |
| --- | --- |
| Materials | Clip type phone cases and covers can be made from a range of materials to provide a secure anchor for the phone and to improve the look of the handset. Historically, clip type phone cases and covers were made of leather and hard wearing flexible materials. But now it is possible buy clip type phone cases and covers made from a range of materials including metal, plastic, and a variety of fabrics. Look out for cases and covers that feature a reinforced clip which will provide added grip. |
| Designs | Thanks to the development of the mobile phone accessories market, there are now a full range of styles and designs for clip type phone cases and covers which can match most fashions and trends. Choose from colours, patterns logos, or character designed cases that will improve the overall look of the phone and coordinate with the desired image. |
| Removable vs. Permanent | In the past most clips on this type of case have been a permanent feature of the case, which can make the entire cover more bulky when the phone is not being transported in this way. However, there are now a range of phone cases being developed which make it possible to remove the clip when it is not in use. Such cases have been introduced for phones, including the iPhone and provide a greater level of flexibility for the user. |
Find Clip Type Phone Cases and Covers on eBay
A full range of mobile phone covers and cases are included within the Mobile Phone Accessories section within eBay. This can be reached by first selecting the Electronics & Technology category from the home page of the site. From here, select the Mobile Phones & Communication option. Mobile phone accessories is then found within this category. To find clip type phone cases and covers, select cases and covers and then choose clips, which can be found under the Type heading. Further search refinements can then be made to select material, colour, brand, or finish to filter the results. For a more specific requirement, use the search engine on the home page, which will provide results tailored to the criteria entered. There are a wide range of iphone 6 cases to purchase on ebay.
Conclusion
With the speed of life getting faster every day, it is simply not possible to tie up one hand for the considerable amount of time required to keep a mobile phone close. Clip type phone cases and covers therefore provide the ideal solution for all types of situations. They provide protection to the phone, are easy to use, and relatively cheap to buy. They can be used when waiting for a call or when the call is in process with the relevant headset and microphone. A clip type phone case is ideal for use when active or simply walking down the road. They provide protection, portability, and flexibility at very little expense and, for those on the run, clip type phone cases and covers are a must.