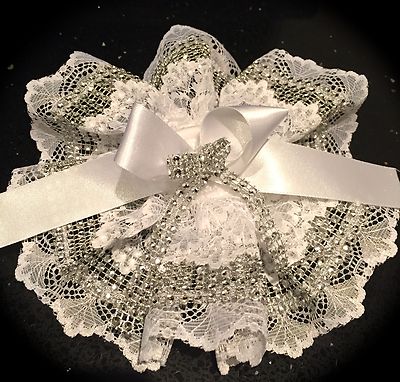 Accessories
Being a mother to a little girl whose dream and passion was to sing and dance on stage, I have vast experience in catering for those not every day events which your child has to stand anywhere.
Having been a West End mum for the past 7 years..and yes my talented daughter is still in a West End Show and now 11 years old, I certainly have a wealth of experience in how to dress your child up.
I have since been creating and re creating designs to suit that extra special event, Christening, Wedding, Birthday and now Pageant accessories.
I love the OTT Sunday best look I have alway been a great believer as you should always look your best no matter what as you never know who you will bump into to- and have many buyers who feel the same.
The socks I create are also used in dance shows, cabaret and school accessories. Again effect for your unique not on the high street children.
I now create bibs, beaded tags, rhinestone pandora style bracelets - theses are always a fab gift for when you leave a show, birthdays, school friends, perfect to have in that magic just in case box, frilly knickers and baby shower Cakes which are available in baby pink, baby blue and neutral colours.