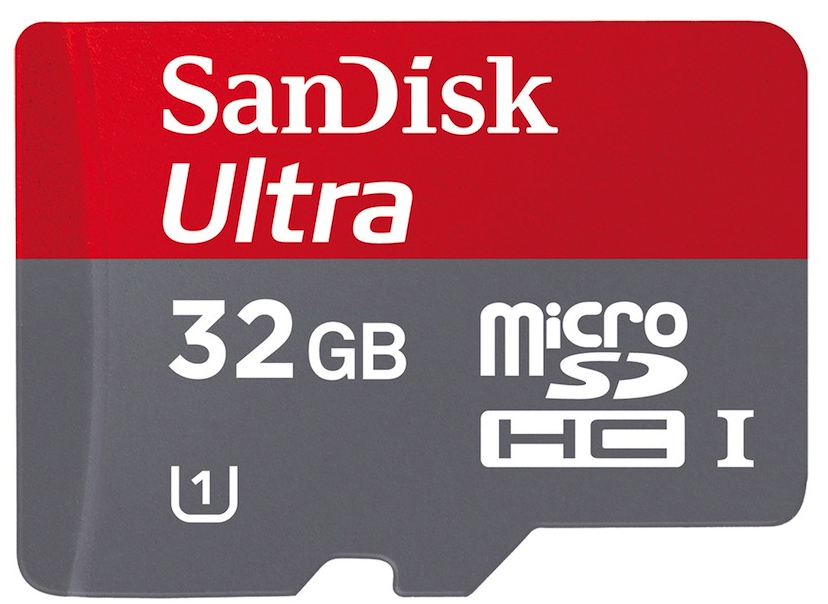 SD Cards
These are the most common types of memory card, and they are generally used in digital cameras, computers, navigation devices, and similar. They are, however, too big for mobile devices like phones when in standard size, but are made in both mini and micro SD size as well to solve this issue.
SDHC Cards
SDHC stands for Secure Digital High Capacity, and these are the same as SD cards, only with a higher memory capacity. The original SD cards only reached up to 2 GBs in memory, but SDHC cards get up to 32 GBs. Again, like SD cards, these come in all three sizes - standard, mini, and micro.
SDXC Cards
Once again, these are SD cards only with a far higher capacity and processing speed. They stand for Secure Digital Extended, or 'Xtra' Capacity, and can reach sizes of up to 2 terabytes, making them far larger than high capacity SD cards. These cards come in two of the three main sizes - standard, and micro.
Buying the Right Card on a Student Budget
Students are not known as being flush with cash. Many spend their loans on fees and accommodation, while the others tend to spend anything they have left on partying and socialising. While this may be something of an over-generalisation, it is also largely true. As such, any student looking for a replacement memory card for their phone will want to save as much as they can, while still getting their hands on a quality product. To achieve this, there are a few things that any student should do:
Buy Online
First of all, buy online, but be safe when doing so. While buying from an electronics store or mobile phone shop will provide the benefit of getting the memory card there and then, buying online will invariably provide more affordable options. Online stores have far smaller overheads than traditional brick and mortar retailers, so are able to sell their products at lower prices. In addition, shopping online provides the luxury of being able to compare prices more efficiently.
Choose the Right Capacity
The easiest way of wasting money when buying a replacement memory card is by choosing a capacity that is unnecessary. To determine how much storage space is required, any student should evaluate their needs. Does the phone have an HD camera that is used to store lots of pictures and videos? Is it a music phone that is used as an MP3 player? Is it going to be used as a separate gaming device? Those who are only looking to store a few songs and pics on their phone or other mobile device should think twice before going for a more expensive SDXC or SDHC card.
Go with Unbranded Cards
Branded memory cards will be more expensive than unbranded ones. This is a fact. The reason for this is because they are manufactured by trusted names - companies that people feel comfortable paying a premium with. With memory cards, ScanDisk is a very popular name, and having that seal of approval helps to persuade people that the card will be of a high quality. In addition, branded products generally come with warranties as well. However, unbranded products are mimics, insofar as they are made by third party manufacturers who create their own variations of established products. Consequently, these can vary in quality. The key, however, is to make sure that all products come with the official SD seal. This is the standard across the industry, and it is well regulated, meaning that manufacturers who create cards with this standard are likely to be high quality. That being said, however, caution needs to be taken. Not all manufacturers will deliver the quality that the customer deserves, and mimicked products may be prone to memory loss and other such issues. When choosing unbranded memory cards, therefore, always read reviews from customers who have used the product. This will help to flag up any issues that people may have faced with them. With a little effort, it should be possible to find both high quality, and affordable, options.
Confirm Compatibility
The last thing that anyone wants to do is buy a memory card, have it delivered, open the packaging, and only then find that it isn't compatible with the phone or mobile device. To avoid such issues, it will be important to carefully read descriptions and specs before going through with any purchase.
Buying Used
Students who really want to save some money might consider the option of buying used cards. This tactic can be hit and miss; sometimes delivering high quality cards at bargain prices, and at others being a complete waste of time and money. It is important to question why any seller is moving on their card. Is it because they have replaced it with a higher capacity one? Is it because it was a gift that they didn't need or want? Is it because they have a new phone that isn't compatible with their older card? In some circumstances, used memory cards will have seen very little actual use - consequently, they can be excellent options. Naturally, however, they come with no guarantees and warranties, in general, putting the risk on the shoulders of the buyer.
Buying Memory Cards on eBay
To bag a bargain, turn to eBay. Here it is possible to buy products both outright and through a bidding platform. Students looking to save money may wish to try their luck by bidding on items to catch a bargain. First, however, listings need to be found. To do this go to the main eBay page and then click on Electronics & Technology down the left. Once this page loads, look for Mobile & Home Phones,, and then Mobile Phone Accessories.. Next, look for the accessories listing under Memory Cards.. Within this category, there are likely to be tens of thousands of listings, so narrow the options by using the tabs on the left. For example, someone searching for only ScanDisk cards would need to click on ScanDisk under Brand. Other tabs can also be used in order to find more specific listings. Another way of doing this is by using the search function. This is the quickest way of finding targeted products in a short space of time that can then be compared for the best prices. To use the search box, simply type some appropriate keywords into the search field and hit search. If nothing comes up, change the wording. It is also possible to search within a certain category, or across the whole of eBay. For example, after going through the categories and reaching the Memory Card category, any words typed into the search box would only look for listings within that category. When searching from the homepage, however, the search box will automatically prime itself to look through the whole of eBay.
Conclusion
Memory cards range massively in size, type, memory capacity, and price. The best way of saving money is simply by choosing a lower capacity. However, someone who needs a higher capacity may want to shop around, buy high quality unbranded cards, or even consider bidding on used cards.