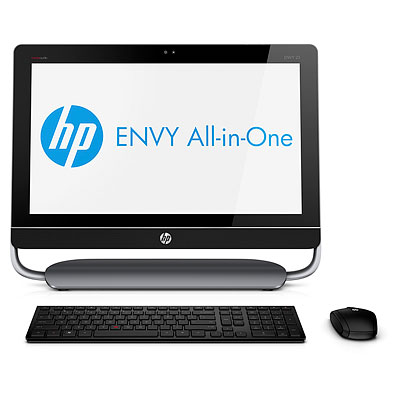 The desktop computer is a standard piece of equipment in almost every home today. It can still be an expensive investment, though nowhere near what desktop PCs used to cost just a few short decades ago. Luckily for consumers, falling prices come with another advantage: better specifications. A desktop PC usually performs better than laptops as well, because manufacturers are not constrained by size and power requirements. As a result, desktops are preferred for power hungry applications like video editing.
Desktops also have the advantage of larger screens that make watching movies or playing games more enjoyable. All this power comes at the cost of size. However, all-in-ones have addressed this issue by fitting all the components of a PC into a package that is just a little bigger than the size of a monitor. Buyers looking for PC desktops or all-in-ones must know what factors to consider and how they affect performance. They should also know where and how to purchase a PC desktop or all-in-one that is good value for their money.
Factors to Consider When Buying PC Desktops and All-in-Ones
There are several factors to consider when choosing a PC desktop or all-in-one. Some affect the performance of the computer, while others affect how easy it is to use with other electronic equipment you have. However, one of the first factors to consider is whether to choose a desktop PC or an all-in-one.
PC Desktops vs. All-in-Ones
All-in-ones are a recent development and they have the advantage of a smaller footprint, fewer cables, and more visual appeal. The lack of wires and easy setup makes all-in-ones ideal for use in non-office settings like kitchens. Built-in webcams mean one less accessory to buy.
However, for buyers who are interested in upgrading their computers, PC desktops offer more versatility. With an all-in-one, buyers can usually upgrade only the RAM. With a PC desktop, almost everything can be upgraded, and easily fixed. If a monitor needs to be replaced, it is simple with a PC desktop, but an all-in-one needs to be replaced completely. Most all-in-ones use laptop components to allow for better use of space. Since most laptop components are usually lower powered versions of desktop components, this results in computers that are not as powerful as PC desktops using desktop components.
Processor Type and Speed
The processor is one of the most important factors to consider when buying a new computer. There are two major manufacturers of computer processors today: Intel and AMD. Intel has a larger market share in consumer PCs, but AMD processors are used as well. The naming conventions used by the manufacturers can be a bit confusing. For example, Intel has made the "Intel Core" series of processors for the past few years. There have been several refreshes, but the processors are still called "Core i3", "Core i5", and "Core i7". When choosing a processor, buyers should choose the latest generation that fits their budget. In the case of Intel, these are "third generation Intel Core" processors (as of early 2013).
The processor's clock speed indicates how fast a processor runs and is measured in Hertz (Hz). Modern processors (CPUs) run well over a Gigahertz (GHz). When processors were first developed, they only had one processing unit, or "core", each. Today multi-core processors are common. For example, a dual-core processor has two actual "cores", a quad-core has four, and a hexa-core has six. In general, the higher the number of cores, the more processes a computer can handle at once. In practice, dual-core processors can easily handle most day-to-day tasks, and processors with more cores are used for more intensive applications.
Most processors also have an equivalent unit that has been developed for use with laptops. These are lower powered versions that may not perform as powerfully as their desktop components. All-in-ones generally use the mobile version of a processor.
Computer Memory
Computer memory, called RAM (Random Access Memory), is memory that a computer can access very quickly. Computers use RAM to store data that they need to execute programs and instructions. The data stored in RAM is not permanent. It is removed when the computer shuts down or when the data is no longer needed. The more RAM available in a computer, the faster and smoother applications run.
Buyers should choose computers with at least six to eight GB (Gigabytes) of RAM. Computer memory is easy and affordable to expand. However, buyers should find out how much RAM a computer supports to know if this is a possibility. For example, a computer may be marked as having eight GB of RAM expandable to 32GB, in which case expanding the RAM is possible.
Hard Drive Type and Capacity
The hard drive is where data is stored on a computer. Today's drives are fast and large, a necessity because digital data is important today. What with the songs, photos, and movies computers accumulate, data takes up quite a lot of storage space. Buyers should purchase the largest capacity drive that fits their budget. There are two major types of hard drives available today:
Hard disk drives (HDD)
Solid state drives (SSD)
Hard disk drives use spinning platters to store data. They have been used since the 1950s, even though they are a lot smaller physically today. Hard disk drives are cheap and come with large capacities. The rate at which a hard disk drive spins affects how fast data can be written to and read from the drive. Drives that spin at 5,400 RPM, for example, are slower than those that spin at 7,200 RPM. This may not be noticeable all the time, but does come in useful when copying large files or opening a large program.
Solid state drives do not use moving parts. They are more robust, and faster than traditional hard disk drives. However, they are more expensive and come in smaller capacities.
A third type of drive that combines a both solid state memory and a hard disk drive is also used on some computers today. The solid state part of the drive is used to store the operating system and other files that are needed frequently, while the hard disk part of the drive is used to store larger data files.
Displays, Screen Size and Resolution
The display is one area where desktops clearly outshine laptops. Buyers are not confined by size and can choose large, high resolution monitors that are useful when working with multiple windows or for watching movies. When choosing an all-in-one PC, buyers should remember that it is not possible to upgrade the display. They should choose the highest quality display available.
Display Technology
Almost all displays today are thin LCD panels. There are three types of LCD technologies that buyers should consider:
IPS (in-plane switching)
PLS (plane-line switching)
TN (twisted nematic)
IPS and PLS displays offer better colour qualities. However, they are more expensive than TN displays. TN displays generally have faster refresh rates, and this can be important when playing games.
Display Resolution and Size
The resolution of a display is one of the most important factors to consider when choosing one. A display's resolution is the number of pixels the display has, both horizontally and vertically. For example, the minimum resolution buyers should choose today is 1,920x1,080 pixels. This resolution is the same as full-HD (FHD), and is ideal for monitors up to 23 or 24 inches in size. Displays larger than this must stretch the same number of pixels over a larger area. In the process, individual pixels become visible to the eye. Larger monitors with higher resolutions do not have this issue.
Touch Capability
Touch capability is another factor to consider when choosing a display. Modern operating systems like Windows 8 can be operated by touch, and a touch capable monitor can make using the computer easier.
VESA Mount Interface
VESA (Video Electronics Standards Association) is an organisation based in the United States that defines formats for displays used in computers. Most LCD displays have standard VESA mount interfaces on the back that allow them to be taken off the stands they are supplied with, and attached to other mounts. This is usually done to improve ergonomics. Ergonomic mounts and stands allow easy adjustment of monitor height and position, and this can have a positive effect on the health of the user. Some popular displays, such as Apple's, may not have VESA mounts. They can be used with VESA stands using VESA adapters..
Provisions for Removable Media
Optical drives are used to read CDs, DVDs, and Blu-ray discs. Most PC desktops still have optical drives, but some all-in-ones do not. If buyers must have an optical drive, but their chosen computer does not have an option for one, external USB drives can solve the problem. Some computers come with built-in slots for different types of flash memory cards. This can make it easy to copy files from cameras and camcorders.
I/O Ports
I/O (input/output) ports allow users to transfer data between the computer and other devices. The most common port in use today is the USB port. The newest revision of the USB standard is USB 3.0, which is much faster than the previous USB 2.0 standard when used with compatible devices. Buyers should look for PC desktops or all-in-ones with at least a couple of USB 3.0 ports. These ports are easily identifiable because they are coloured blue on the inside. Other ports to consider are eSATA and Firewire, which are used with some hardware and fast external hard drives.
Connectivity
Computers connect to other computers and devices using a variety of network protocols. If buyers plan to use the computer with a wired network, then an Ethernet port is necessary. If a computer has no Ethernet port, buyers can purchase a USB Ethernet adapter..
Other ways to connect include wireless and Bluetooth. Most upper-end all-in-ones have wireless and Bluetooth built in, but many PC desktops do not. Accessories are available that add this functionality to computers.
Graphic Cards
Graphic cards are used to process and display the images that are shown on a computer display. "Discrete" graphic cards are components dedicated to processing video. Some of them allow users to connect multiple monitors to the computer. Today, processors themselves have an "integrated" graphics processor. Though not as powerful as a discrete graphics card, today's integrated solutions can handle high-quality video and many 3D games with no problems. However, discrete graphic cards are important if users play graphic-intensive 3D games or work with professional video editing programs.
Provisions for Expansion
One reason that buyers choose PC desktops is because of the possibility of expanding and upgrading the system. If this is an important factor for buyers, they should find out what provisions for expansion are available in a computer. Buyers should consider how many spare slots are available on the motherboard, how many more drives the system can accommodate, and the power output of the power supply, for example.
Finding PC Desktops and All-in-Ones at Affordable Prices on eBay
Buyers looking for PC desktops or all-in-ones can choose from products by many popular computer brands on eBay. Buyers can begin a search by using the search bar on the eBay home page.. The search bar is available on other eBay pages as well. If a search returns too many results, buyers can narrow the list by adding more specific keywords to the search phrase. For example, a search for "ThinkCentre Core i5 desktops&" lists fewer, but more targeted results, than a search for "Core i5 desktops&".
Buyers can tweak the list to find exactly what they want by choosing from various criteria including the brand, screen size, processor speed, and price range of the desktop or all-in-one. Buyers should review a seller's return or exchange policy before committing to a purchase in case the computer is defective or not as expected when it arrives. Buyers can also save on shipping costs by choosing a seller located in the vicinity and arranging for a local pickup.
Conclusion
Buying a high quality PC desktop or all-in-one does not have to be an expensive affair. Once buyers set their budget, they have to consider various factors and choose the best possible configuration that fits the budget. Desktops are more powerful than laptops since there are no space and power constraints. This means that they take up more space. All-in-ones are a desktop in which all components (including the monitor) are combined into a single unit. They are smaller, lighter, and visually more appealing than PC desktops. All-in-ones sometimes use laptop components. This results in less computing power than a PC desktop has.
When choosing a desktop PC or an all-in-one, buyers should opt for the best processor their budget allows. They should also choose the configuration with the highest RAM and largest hard drive. Buyers choosing an all-in-one should choose the best possible display for their budget since they cannot replace the screen without replacing the computer. Buyers looking for PC desktops and all-in-ones online can choose from a wide selection on eBay.