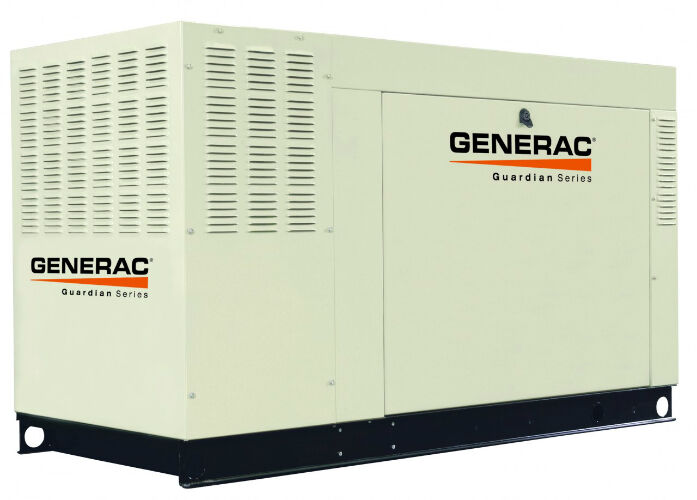 Industrial generators can provide electricity for homes and businesses, as well as outdoor activities like camping and sailing. However, these products can be expensive, so buyers may wish to consider used generators as an alternative. There are several things to look for while shopping for secondhand industrial generators, including their condition. Some units have been used without any repairs, while others have been restored completely. The type of restoration can vary from one seller to the next. Other units are no longer functioning and are sold only for parts.
Industrial generators are produced in several sizes and vary in the amount of power that they can provide. Choose between stationary and portable units, and consider the type of fuel. Used industrial generators may wear out more quickly than new models, so look for products that are durable and can last for a long time. This can be done by reading product reviews before committing to a purchase.
Secondhand industrial generators can be bought from hardware shops and speciality retailers that handle used products, as well as private sellers. Listings can be found in classified advertisements and on marketplaces like eBay. Shop around to find the best prices on secondhand industrial generators, and choose items to provide the power needed for any situation.
Condition of Secondhand Industrial Generators
The first thing to consider when buying pre-owned industrial generators is their condition. It is also useful to be familiar with the many types of generator available in order to choose the best product. A secondhand item can fall into one of several categories: used, refurbished, not working, and like new. Learn more about each of these in order to choose an industrial generator that matches your requirements.
Used Industrial Generators
Most secondhand industrial generators are simply listed as used. They have received regular use from a previous owner and usually have visible signs of wear. The generator's internal components are also worn from use.
Refurbished Industrial Generators
A refurbished industrial generator is usually one that has stopped working and then been rebuilt, although some have had parts replaced so they can be sold for a higher price. There are two types of refurbished generators that buyers are likely to encounter: manufacturer refurbished and seller refurbished. These can vary greatly in terms of their quality, so it is worth verifying the nature of the repair that has been performed. A manufacturer refurbished item is very close to a factory new machine. It has been restored by a certified technician using the appropriate parts, tools, and techniques, and is usually a highly reliable machine. On the other hand, a seller refurbished item may have been restored using any parts, tools, and techniques the owner chooses. Although these items may work well, they are generally less reliable than industrial generators refurbished by the manufacturer.
Industrial Generators For Parts
Some secondhand industrial generators being sold no longer function. These can be repaired by the buyer or used as parts to repair other generators. When buying these items, verify the condition of the unit and the parts that are included. In some cases, these generators may be sold with some components missing.
Like New Industrial Generators
Buyers are also likely to come across industrial generators that are not quite new, but have not seen regular use either. For example, a generator may have been a display model or used a few times for demonstrations. These items may be described in various ways, such as "new other" or "like new". When considering these industrial generators, look for a description that describes their specific history.
Types of Industrial Generator
There are three primary types of industrial generator available for purchase: portable and stationary units, and those for a boat or caravan. Consider the benefits and drawbacks of each type to find the best generator for your needs.
Portable Industrial Generators
Portable industrial generators are versatile units. They can power a home in the event of an electrical failure, and can be taken on a journey and used in remote locations for camping and other outdoor pursuits. Portable generators are powered by petrol or diesel.
Stationary Industrial Generators
Stationary industrial generators are larger and more powerful than portable units. They are designed to be connected to a building's electrical system and left in place. In the event of a power disruption, they can provide power to the whole building. Stationary industrial generators are normally powered by either propane or natural gas.
Boat or Caravan Industrial Generators
Industrial generators designed to be taken on a boat or caravan are smaller and lighter than standard portable units. Called inverter generators, these products are fuelled by petrol and adjust their engine speed to the needs of the user. This allows them to reduce the amount of fuel that is used and diminishes wear and tear on the engine. Inverter generators are also quieter than standard portable units.
Factors to Consider when Buying Secondhand Industrial Generators
There are a few factors to consider when buying industrial generators, including the product's engine type, the amount of volume it produces, and additional features that it may have.
Engine Type for Secondhand Industrial Generators
Industrial generators can be produced with two types of engine: two-stroke and four-stroke. Two-stroke engines have a simpler design, so are less expensive. They are also more powerful in relation to their size than four-stroke engines. However, four-stroke models are more durable, have greater fuel efficiency, and produce fewer exhaust emissions.
Volume for Secondhand Industrial Generators
Industrial generators can be loud and may become a distraction when run for extended periods of time. Not all generators have the same volume output, so if noise is of concern, check the decibel (dB) rating of the product. An average unit runs at about 70 dB, while louder units are around 80 dB. For a less intrusive sound, look for models that are closer to 60 dB.
Additional Features for Secondhand Industrial Generators
Generators can be designed with several additional features. The following table lists some of the most common features available along with a description.
Feature of Industrial Generator

Description

Low oil pressure switch

Turns the generator off automatically when oil levels are low

Protects generator from damage

Electric starter

Replaces a recoil rope

Makes the process of starting the generator less problematic

Wheels

Allows the generator to be rolled easily to a new location

Invaluable for heavier models

Cover

Shields the generator from wind, rain, and snow

Can extend the life of the unit
Industrial generators may have other features in addition to those listed in the table. Check the instruction manual, packaging, or item description for full information about the unit.
Read Product Reviews for Industrial Generators
Product reviews can offer information about the performance, features, and durability of a product in relation to its price. Take the time to research an industrial generator before buying it to find the best products. One of the easiest ways to find information is to look for customer ratings and reviews on shopping sites. Many items have dozens of reviews that cover various aspects of the product's performance. Customer reviews are especially useful because they provide information about the durability of a product.
How to Buy Secondhand Industrial Generators on eBay
Various types of industrial generators can be purchased from sellers on eBay. These items can be found by conducting a search from the home page using keywords. For example, type "used portable generators" into the search field to see all items tagged with those terms. From there, refine the search by selecting the most relevant category options or introduce additional keywords.
Item Description
Once you have located desirable search results, click on the name or image of an industrial generator to see its full listing. There, you can find detailed information about the product and its condition. Check the price of the unit and remember to add delivery charges to your estimate of the total cost. Read the description of the item provided by the seller and look for a specification sheet from the manufacturer.
Seller Feedback
Ensure a positive transaction by researching sellers. The feedback rating indicates the percentage of buyers in the past 12 months who were satisfied with their purchase. Compare this with the number of transactions the seller has completed to find experienced and reliable eBay members. Contact the seller if you have any questions about the industrial generator by using the "Ask a question" link.
Conclusion
Industrial generators can provide electricity to a building in the event of a power shortage or they can be used for outdoor activities such as camping or boating. Due to the high price of some industrial generators, buyers may wish to consider a secondhand unit. There are several things to bear in mind while shopping for pre-owned generators, including the condition of the machine. Shop for items that are used, refurbished, not working, or like new.
Industrial generators are designed in a few different types, including portable and stationary units. Portable units can be used as a backup power source for a building, although they are suitable for a variety of other activities. Stationary units are also meant to be used as the backup electricity source for a building and are powered by propane or natural gas. Buyers looking for a small and especially lightweight industrial generator should consider inverter generators, which are suitable for use on boats and in caravans.
Secondhand industrial generators can be purchased from private and commercial sellers. Sites like eBay have a high number of listings for both new and used industrial generators. Read product reviews to select the most durable generator on the market and shop around to find the best prices available. With a bit of patience, a high quality secondhand industrial generator can be purchased to match the requirements of any buyer.