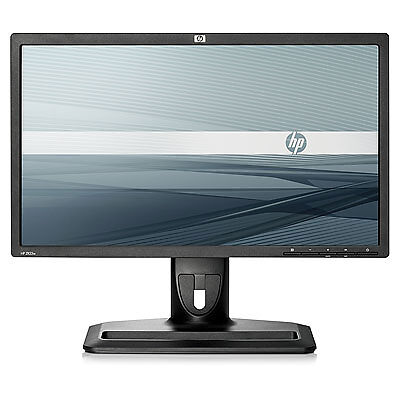 Many people might not know the benefits of adding a second monitor to a computer. However, if you already plan to buy a second monitor, then you might know that having more than one monitor can increase your productivity and save a lot of time when you work on the computer. Getting a second computer monitor is a great choice because the time and effort you save while working far outweighs the cost of the monitor.
Many computer users can benefit from having a second monitor, for example for running an Internet browser and other applications in the same time without the need to switch from one application to another. Although buying a second monitor is very similar to buying any computer monitor, there are more things you should consider, including its compatibility with your current monitor, its price, and what you intend to use the new monitor for. Computer monitors are not only very affordable but are also available at various stores including online ones. Therefore, you should not have a problem finding the right monitor for your needs.
Why Get a Second Monitor for Your Computer?
There are many reasons why you should get a second monitor. If you deal with data spreadsheets, photo editing programs, or drawing programs, you can gain a lot from a second monitor. With an extra monitor, you can easily switch between a few open applications by just moving your mouse to the next monitor. You can also open a few documents and view them side-by-side when doing research, copying-and-pasting data, and so on. You can even use one monitor as a dedicated reference display while you complete your work on the other screen.
A second monitor is also great if you are an avid gamer and want a better gaming experience. With two or even three monitors, you can have a wider angle than on just one monitor and, as a result, an even immersive gaming experience. Even if you do not play computer games, you can still benefit from a second monitor as you can combine two monitors while watching movies, or reply to your e-mails on one screen while watching a movie on another.
Choosing the Second Monitor for Your Computer
Buying a monitor is a quite a simple process if you know what to look for. Since you already have one computer monitor, when shopping for a new one, you should also take into consideration the size and resolution of your current monitor. Among the things you should consider when buying a new computer monitor are its size, contrast, resolution, and other features.
Monitor Size
Before choosing a monitor, you must first think of what you will use your monitors for; will it be for work, gaming, or casual use? If you use your computer mainly for work or casual use, you can choose a monitor of any size, although it is recommended to have two same-sized monitors for ease of use. If you like computer games and you plan to combine your monitors for dual-monitor gaming, it would look odd to have two different-sized monitors side by side. There are many screen sizes you can choose from, and each is suited for specific uses.
| Standard Monitor Size | Size (cm) | Description and Uses |
| --- | --- | --- |
| | 43 | Small size; suitable for any work or use in a small space |
| | 48 and 51 | Suitable for spreadsheet and graphic editing work; favoured by most users |
| | 53 and 56 | Excellent for multimedia users and gamers, but also great for working with multiple documents |
| | 61 | Suitable for various purposes from work to gaming; can be pricey and takes up a lot of space |
Since there are various monitor sizes available, the decision should be based on user's preferences. There are even monitors of up to 30 inches in size, or about 76 cm, but they can be difficult to fit in a workspace, especially when using two monitors. Choosing the size of your second monitor is crucial, and if you are using a smaller-sized one, it may be time to upgrade and get a bigger second monitor.
Screen Resolution
The resolution of your second monitor is an important choice to make, especially if you deal with spreadsheets, if you transfer files between the two monitors, and if you plan to try dual-monitor gaming. Resolution refers to the amount of pixels that can fit on your monitor. Therefore, a monitor with a higher resolution displays smaller images, allowing more content to appear on the display.
Monitors are usually rated based on their native resolution, which is the highest resolution that a monitor is able to display. Typical native resolutions are 1600 by 900 pixels for a 19-inch monitor, 1920 by 1080 for a 22-inch display, and 1920 by 1200 for a 24-inch display. It does not matter much what the resolution of your second monitor is, but you should know that a high-resolution screen can display more items than a low-resolution one. If you plan to use your monitors for dual-monitor gaming, you should choose a second monitor with the same resolution as your first one for a good gaming experience.
Contrast Ratio
The contrast ratio refers to the difference between the brightest white and the deepest black on your monitor. A higher contrast ratio means that colours on the monitor are more vivid and accurate. Although a monitor with a high contrast ratio is often a better choice, it is advisable to get a monitor with exactly the same contrast ratio as your first monitor if you do a lot of image editing and gaming so the colours displayed on both monitors are exactly the same.
Connector Compatibility
Choosing a second monitor that is compatible with your computer is very important. After all, if you cannot connect your monitor to your CPU, you will not be able to use it. Before you go shopping for your second monitor, take a look at the available ports on your graphics card. If you are using an older computer and your card only has VGA ports, you need to look for a compatible monitor. Newer computers, on the other hand, often have DVI and HDMI ports.
Other Features to Consider
Other features that you might want to consider having on your second monitor are 3D and touch screen technologies. If you are a movie or gaming fan, and want a better viewing experience, you can go for a 3D monitor. 3D monitors come with their own 3D glasses and are able to display images in 3D.
If you do a lot of image editing or even drawing, you can buy a monitor with touch screen technology. This technology allows you to use a stylus pen to edit images or even draw and colour on them. Since your monitor would be upright, it is suitable for occasional editing and drawing. If you plan to do a lot of drawing, however, it is better to use a drawing tablet, which you can set down horizontally on your table. Touch screen technology is a relatively new addition to computer monitors, but it can certainly be helpful as you can just touch your screen to open a program or transfer files, without using a mouse.
Buying a Second Monitor for Your Computer on eBay
If you are looking for a second monitor for your computer, you can shop on eBay. Just type the kind of monitor that you want into the search bar on the eBay home page, and you will be presented with all the available computer monitors. You can search for 'computer monitor' and also for specific sizes, such as '22-inch monitor'. When browsing through the list of available monitors, you can use the category filter on the page to further customise your search. Before selecting the monitor that you want, make sure you read all the details provided on the item such as its price and postage fee.
After selecting the monitor that you like, you can view more information about it including its size, resolution, video input type, and more. Make sure you go through all the provided information before you purchase it. If you have any questions regarding the item, you can contact the seller; otherwise, you can proceed to purchase your new monitor.
Conclusion
A computer monitor is the main method of interacting and viewing information on your computer, so having a second monitor can increase your productivity as it allows you to view more information when you work. It also makes it easier for you to switch between applications and edit more files. Besides that, you can also use a second monitor in gaming and when watching movies. Before purchasing a second monitor for your computer, you should consider what you will be using it for.
The various features that you can look at for your new monitor are its size, resolution, contrast ratio, connector compatibility, and more. These factors are important especially if you plan to use your monitors for dual-monitor gaming. Besides the main factors mentioned above, you can also look at some extra features such as 3D and touch screen technology. These features can not only be useful, but also give you a more interesting user experience compared to using a regular monitor. To look at a variety of monitors, you can shop locally or at online stores such as eBay.