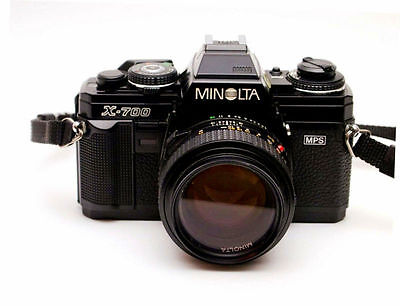 Sony and Minolta Cameras
Do you enjoy taking pictures?
Have you ever thought about buying a DSLR? Well eBay is the place to do it. Every day there are numerous deals to be done on eBay. I've bought probably 6 Cameras on eBay and I've not once been disappointed.
What are you looking for in respect of an DSLR. Is megapixel the only thing you need to concern yourself with? No. A good brand which is either Sony, Nikon, Canon or Fuji will always provide you with a Camera which is among the best, but when it comes to Pixels, need you worry! No. I've had fantastic Photos of Cameras with 7 megapixel CMOS sensors, 10mp, 12mp and 14mp. What REALLY matters when buying your Camera is the Lens. Skimp on the lens and you'll never get a great photo.
What should you look for in a DSLR? I buy Sony, I have never been unhappy with a Sony Alpha, whether an older A100, a more recent A350 or a range topper A700. Why did I choose Sony? Easy. Sony purchased the Camera manufacturer Minolta back in 2002 and Sony took an already excellent brand, add Sony Technology and delivered the A100. Now Minolta already had a popular lens mount and fortunatley Sony decide to stay with it, which means you could chooses from any one of the Minolta lenses already in use to build your kit. So if you were already a Minolta user and simply wanted to upgrade you Camera you simply needed to buy a Sony Alpha body.
A 10mp Camera, especially with Sony manufactured sensor used by Nikon in their Cameras will provide you with a great photo which can be blown up to a significant size. 14mp is better and a Camera of the standard can be purchased on eBay for around £120 - £200 with up to 2 lenses.
What I did was to buy a Camera and then save all my pennies to buy a great lens, something fast, and by fast I mean something that has a big piece of glass in the front of it, that lets in lots of light and does so with no distortion. A SONY SAL35F14G 35mm f/1.4 G LENS at a price of around £750.00 or a Sony FE 85mm f/1.4 GM Lens perfect for portraits. But you don't have to spend all that money, it depends on your requirements, the Standard Sony Lenses are of very good quality and will give you many years service. Just keep them clean and bagged up, but never put them in a plastic bag, just protect them from dust.
I've recently bought a used Sony A350 for my son and I've got to say, it's in lovely condition, very well looked after so from my point of view It's a bargain.
I bought my self a used Sony X-700 because I want to have a go at Film Photography again, Black and White work and I wanted what was probably one of the best Cameras available at it's time. In production for over 20 years. Today's Sony equivalent is the Sony Alpha A700.
What ever you do. Enjoy your Photography. And let the world see them.