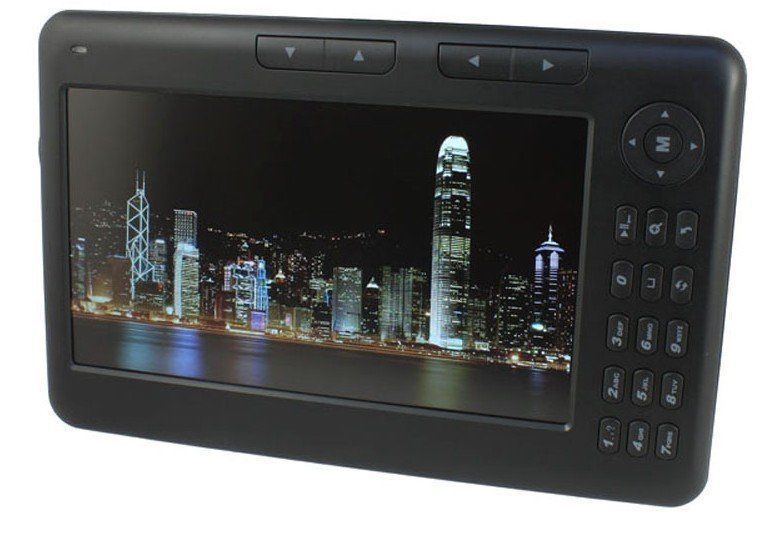 Watching films on the go, or just about anywhere, has been simplified with the portability that modern day iPads, tablets, and ebook readers have to offer, which is something that is attracting the attention of a growing legion of people who like their fair share of entertainment. The simplicity that many of these gadgets offer allow users to watch films without requiring DVDs or Blu-ray discs, which is only one of the features that users can expect of a tablet or ebook reader capable of playing films. iPads, users should know, are also tablets, or tablet computers.
When looking for an iPad, any other tablet, or an ebook reader, with the motive of watching films, there are certain aspects that require a buyer's attention. For instance, these devices come with different kinds of screens offering different resolutions, and these screens come in various sizes. The memory that these gadgets come with also need buyers' attention, given that this has a direct impact on the number of films that users can store. Battery life is something that needs to be addressed, and the ability to connect to external optical drives also interests certain buyers. When it comes to buying these gadgets, online marketplaces, like eBay present buyers with multiple options, although visiting a brick-and-mortar shop is always an alternative.
Distinguishing Between Tablets and Traditional eBook Readers
A number of people cannot seem to decide between tablets and ebook readers, although when it comes to comparing the film watching experience, comparing a few aspects does simplify the process. For example, traditional ebook readers that use e-ink technology simply cannot be used to play films, thereby removing them from a buyer's list of choices straightaway. ebook readers that use e-ink technology are essentially meant for reading, and are capable of doing little else; and although they do offer users certain advantages, as illustrated in the table below, none of these advantages have anything to do with the film watching experience.
Type

Advantages

Disadvantages

E-ink ebook readers

Inexpensive

Long battery life

Typically lightweight

Monochrome display

Limited web browsing

Video playback not supported

Tablets

Ideal for video playback

Offer other entertainment options

Better for web browsing

More expensive

Shorter battery life

Typically larger and heavier
Buyers should take into account that not many eBook readers go beyond the 7-inch screen mark, whereas tablets do offer considerably larger screen size alternatives. There are, however, a number of new entrants in the ebook market that give users the ability to watch videos and films alike.
The New eBook Readers
Some modern day ebook readers allow users to listen to music and offer them a 3.5 mm audio jack output, Internet access, and the ability to play films, although the screen resolution of most ebook readers lacks when compared to what is offered by most good tablets. Prominent ebook reader manufacturers now offer buyers up to 9-inch LCD screens that are capable of playing HD videos, films included. These machines come with touchscreens, as is the case with tablets, and they also come with the ability to surf the web and run a few select applications. Most of their displays, however, leave a lot to be desired, which is why tablets tend to score over even the newer ebook readers when it comes to the film watching experience.
Screen Type and Screen Resolution
LCD panels are the way to go when it comes to watching films on tablets or ebook readers. Although tablets traditionally come with touchscreen LCD panels, and certain ebook readers do as well, the resolutions they come with vary, as do their sizes, and these aspects require a film watching aficionado's attention. For example, the iPad 4 comes with a 9.7-inch touchscreen display that offers a screen resolution of 2048x1536 pixels, making it ideal for watching films, television programmes, and the like; and Google's Nexus 10, with 2560x1600 pixels, offers a good film watching experience as well.
The 7-inch Kindle Fire HD, on the other hand, comes with a 1280x800 pixel screen resolution; and Samsung Galaxy Tab 2 10.1's screen resolution stands at 1280x800 pixels. Buyers looking to buy big screen tablets, especially for watching films, may well consider looking at the Panasonic 20-inch Windows 8 Pro tablet that comes with a screen resolution of 3840x2560 pixels.
Internal Memory and External Storage
Not all films and television programmes can be streamed directly from the Internet, and this is where internal memory and external storage capabilities of a tablet comes into the picture. The iPad 4th generation comes in 16, 32, and 64 GB variants, but cannot be connected to an external media player because it comes without a USB port. While it can be connected to a USB device via a suitable dock, this does limit the type of data a user can transfer. The Sony Xperia Tablet Z offers 16 and 32 GB variants, and this tablet allows users to use external storage devices through the use of microUSB A-B. It also comes with a Micro SD memory card slot.
Processing Prowess
Tablets also score over ebook readers in the processing department, wherein most tablets have much faster processors than ebook readers. The new iPad comes with a Dual-Core A5X processor that offers 1 GHz processing speed. HP's Slate incorporates an Intel Atom Z670 processor, offering a processing speed of 1.5 GHz; and Microsoft Surface comes with a Quad Core Tegra 3 processor, offering 1.3 GHz processing speed. Buyers should bear in mind that modern day tablets are designed to perform a wide range of tasks, extending beyond watching films, and when it comes to working with enhanced 3D graphics or video editing, looking for better processing prowess is suggested.
Optical Drive Compatibility
Although the size and compactness of a tablet is one of its main selling points, which is why tablets do not incorporate optical drives, people who like watching films tend to look for ways to connect external optical drives to their tablets in order to watch films on DVDs or Blu-ray discs. Doing this is not possible with any of the iPads, and the same also holds true when it comes to tablets that run using the Android platform. Tablets that run using Windows 7 or Windows 8, however, have no problems in identifying external optical drives, either through USB ports or HDMI ports, and examples of the same include Dell's XPS 10 tablet and HP's ElitePad.
For tablets that do not come with optical drive compatibility, users have the option of ripping their discs onto computers, and then transferring the content directly to the tablet, or do it through a micro SD card or cloud networking.
Buying iPads, Tablets and eBook Readers on eBay
The kind of options that buyers can expect to find when shopping for iPads, tablets, and ebook readers on eBay are hard to find anywhere else because of the magnitude of alternatives that eBay has to offer. For instance, when it comes to buying iPads, buyers can expect to find multiple sellers who are selling 1st, 2nd, 3rd, and 4th generation iPads; and the same also applies when it comes to looking for iPad Minis. Other brands of tablets that buyers can expect to find on eBay include the best names in the business, like HP, Dell, Acer, Asus, and Lenovo; this choice also extends to ebook readers, with well-known manufacturers, like Sony, in the list.
Buyers who wish to enjoy the best film experience that a tablet has to offer, while not spending too much, have the option to search through seller and manufacturer refurbished tablets , and the diversity of brands extends to this section as well. Buying used tablets is also an option that eBay users have, although buyers should exercise some caution when buying a used tablet. Be sure to carefully read each product description and the shipping terms before finalising a sale.
Conclusion
When it comes to watching films, buyers do not necessarily have to spend a lot of money, and the Nexus 7 and Kindle Fire present some interesting, yet affordable, alternatives. Within this size, buyers who have a slightly higher budget can opt for the iPad Mini, and one particular advantage the Mini provides is its considerably larger library of applications.
The Nexus 10 presents buyers with a fairly good alternative in the larger screen segment. Microsoft's Surface RT offers users a 16:9 display, which is in variation to iPad's 4:3 as well as the 16:10 that comes with Kindle Fire HD and Nexus 10, thereby offering a typically better film watching experience, however, its 1366x768 screen resolution does leave a little to be desired.
All other factors aside, buyers should first establish which tablet size with which they are comfortable, and there is no simpler way of doing this than actually holding and handling a few. Once the size is decided upon, budget can help narrow in on options based on factors like screen resolution and memory.