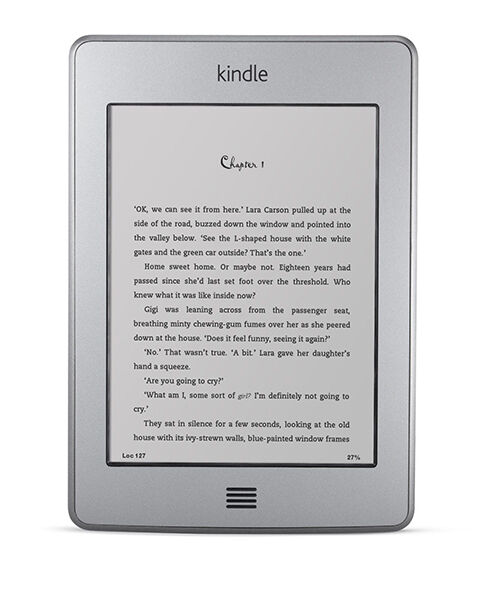 When it comes to travelling, consumers want devices that are going to last for the long haul. Choosing an iPad, tablet, or eBook reader for travelling purposes may be a different process than choosing one for home use. Travellers want different features from their devices, such as longer battery power; a sleek, compact size; ease of use; and a great operating system.
Some travellers need touch screens, while some prefer keyboards. There are many brands, types, styles, and sizes of iPads, tablets, and eBook readers available on eBay, and consumers who need to find the right ones to travel should consider the factors that make travelling with devices easier. Consumers no longer have to worry about packing cumbersome laptop computers with chargers and all the other accessories.
Travelling with electronics has never been easier due to the advent of slim, lightweight, and portable devices such as iPads, tablets, and eBook readers which can go from media centres to business centres in just a few touches. Consumers should pick the right devices for them based on features, options, brands, and prices from the wide range of portable electronic devices on eBay.
iPads
When it comes to electronic devices for travel, the Apple iPad is the most popular choice. However, for some travellers, it may not be the only option that works. Consumers should consider many factors when they are picking the right devices for travel, including the size and the features based on what the users need the devices for while travelling.
Features
iPads offer Wi-Fi for convenience while travelling, though the consumers will need to be able to access Wi-Fi connections to use them. iPads do offer extended battery life; in some cases up to 10 hours, which is convenient when travelling, especially if consumers are out and about and do not have a way to charge the iPads. iPads can be used for documents, video, face-to-face chatting, and reading, as well as helping consumers find their way around a new city with map applications and the Internet browser.
Travel-Friendly Convenience
While traditional iPads are a bit too large to be convenient at 9.5 inches, newer iPad minis are only 7.87 inches, and better suited for travel. They are lightweight and easy to use, and have touch screen displays. The cameras are a good feature for consumers who want to take photos and immediately upload them, and there is even a video recording option that captures video in crisp, clear, HD format. The long battery life makes iPads great travel companions for long days, and built-in 3G can be handy in spots where consumers would otherwise have to pay for Internet access. The only downside to portable devices is the small screens, but for lighter tasks they are a good purchase.
Apple is a reputable company and promises long-lasting, quality products, so for consumers who need the convenience of Apple computers without the bulk, iPads and iPad minis are good travelling companions. The plentiful amounts of applications available in the application store also make travelling more entertaining for adults and children.
Tablets
While iPad may be the most popular brand of tablet, there are other good tablets out there made by reputable brands. Some factors that consumers should consider before purchasing tablets for travelling purposes are connectivity ease, how long the batteries last, and how much the tablets cost. The number of applications available is also a consideration for buyers who typically use applications frequently. Consumers also must consider the cost of monthly data plans.
Samsung
Samsung makes a tablet called the Galaxy. This tablet offers some models that are less costly than the Apple iPad line of tablets. When it comes to long-haul travelling, the Galaxy offers a range of sizes for buyer convenience, such as 7 inches all the way up to 10.1 inches and 11.6 inches. The smaller size is convenient for travelling and slipping into a pocket or purse. The Galaxy runs on the Android operating system, and it offers users a wide variety of software options which can make travelling easier, including hands-free control and a translator for travelling in foreign countries.
Asus
The Asus line of tablets includes options such as the Transformer tablet. Asus tablets offer the users the Android operating system, along with high-resolution screens and a top-of-the-line GPS system, which makes travelling a breeze. This tablet is lightweight and fast, but it does not offer the users the extended battery of other types of tablets.
A newer model of Asus tablets, called the VivoTab, offers a Windows platform as well as a longer battery life than the Transformer model. This model has plenty of storage capacity and a fast processor. Travellers can purchase separate Bluetooth keyboards, which turns their VivoTabs into easy-to-use and carry laptop computers, which is perfect for travelling, especially long-haul travelling.
HP
HP , a high-quality computer brand, offers users its TouchPad tablet, which runs on the Android operating system. It has features such as an enhanced sound system along with some great benefits for travellers, such as an easy-to-use calendar, messaging system, and email options.
The downside to the TouchPad is that is does not offer the sleek, thin design that other tablets offer and does not have as many applications. However, HP has come out with a newer product since the launch of the TouchPad called the Envy, which is a laptop that can be converted into a tablet. This offers users the benefits of a laptop with the versatility of carrying a tablet when travelling, a perfect combination. It also offers a camera and video camera.
eBook Readers
While tablets offer travellers the convenience of having computers at their fingertips, eBook readers are really primarily for reading, light computing, and media use as opposed to intense work. eBook readers can make long flights bearable and be great companions for social networking and e-mail.
Amazon
The most popular brand of eBook reader comes from Amazon. Its eBook reader, the Kindle, comes in several styles. These are affordable and lightweight, roughly the size of paperback books. They come in basic, black and white or colour, HD versions, and hold thousands of books and games. These devices offer a long battery life, and with being used solely for book reading, only need to be charged every other week. The Kindle App store offers readers many applications and games to choose from, along with music and media offerings like Netflix and Pandora, making the Kindle great for books and media, but not as powerful for long-term work issues.
Sony
Sony also makes an eBook reader, and though it is generally more affordable than the Kindle, it also lacks a bit in features. However, it is lightweight and convenient for travel, and holds thousands of books and magazines for travelling entertainment. The Sony readers offer up to two months of battery life, along with the option to borrow books from a local library and read them. There is also a built-in dictionary and translator, perfect for travelling. However, the Sony bookstore does not offer the wide selection of titles that the Amazon and Barnes and Noble models offer.
Barnes and Noble
Barnes and Noble's Nook eBook reader is the fiercest competitor to Amazon's Kindle series. The wide variety of books is a great feature for travellers who want a lot of variety at their fingertips, and the lightweight, sleek design makes travelling with a Nook simple and pleasurable. The Nook is affordable, and has many of the same features as the Kindle does.
Consumers can browse online, send and receive emails, and access a wide variety of books, movies, games, and applications from the Nook store. Extended battery life as well as a lightweight device makes travelling with the Nook easy. The Nook HD is more comparable to an iPad Mini, with many of the same features.
Choosing the Right Device for Long-Haul Travelling
For consumers who need electronic devices to travel with, there are several options. Though many of them are in the same price range, they may offer various features and applications. Size and weight may also be a consideration for finding the right device.
| | | |
| --- | --- | --- |
| iPad | Tablet | eBook Reader |
| | Wi-Fi enabled | Wi-Fi enabled |
| Extended battery life | Some models have cameras/video recording options | Extended battery life |
| Various sizes | Various sizes and shapes | Holds thousands of books, games, videos, and movies |
| 3G service makes travelling easy | Varied prices range according to features | Web browser for light computing and email |
Picking the right devices is as simple as choosing devices that are compatible with users' needs. Whether users need devices that do more, like regular laptops, or devices solely for entertainment and media, there are many compatible devices.
How to Buy iPads, Tablets, and eBook Readers on eBay
Choosing the right device for travelling is as simple as knowing what you need it for. Look on eBay for a wide variety of iPads, tablets, and eBook readers at great, affordable prices to make long-haul travelling more entertaining and more convenient. If you want a computer away from your desktop with all of the convenience, a tablet such as the iPad or Samsung Galaxy is a great option. If you primarily want the device for reading and entertainment, an eBook reader is a better bet. Navigate to " iPads, Tablets, and eBook readers" and search by brand, device, or product line, such as iPad 2.
Purchase electronics new or used from reputable merchants who are top-rated sellers. If the device is used, ensure that it is in great condition, and ask to see photos of the device and note any flaws it may have. Read the seller's feedback to make sure it is excellent before purchasing an iPad, tablet, or eBook reader.
Conclusion
There is no reason for consumers to carry many products when they are travelling. A mobile phone, a bulky laptop, an eBook reader, and a camera are all too much to carry. Buyers can easily streamline travelling and only have the use for one or two devices so they can travel lighter and better. Depending on what consumers need, there are devices that mimic laptops, or devices that are perfect for reading books, gaming, and watching movies.
Consumers who need tablets for work may want larger options, such as original iPads, to use for documents and processing, while other consumers simply want a portable, convenient way to compute without any hassle. Keyboards can be attached to some tablet models to copy the laptop experience without the added weight of the laptop, which can make travelling difficult. Tablets have so many features, and their lightweight portability make them perfect for long-haul travelling, whether it is only a few minutes away or around the world.