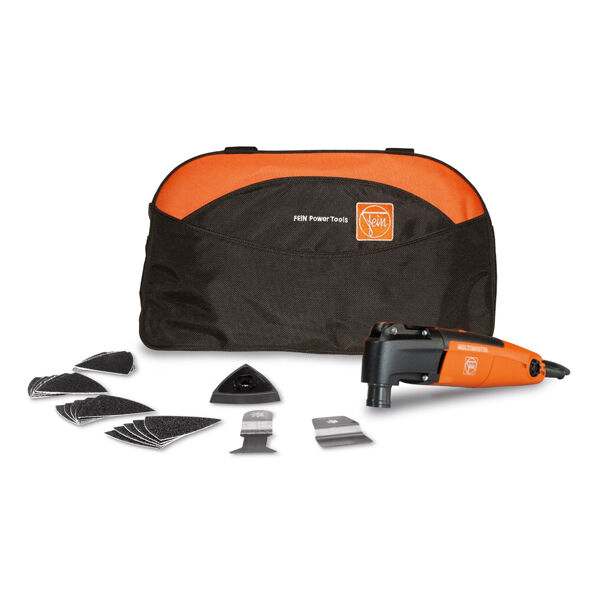 Power tools can be invaluable for any business. They allow users to perform work quickly and accurately. There are many types of power tools on the market and it requires some research in order to choose the best ones. Due to the high cost of industrial some power tools, it is important to find items that can provide many years of reliable use for the business.
Before buying power tools, decide on their power source. Power tools can use electricity, batteries, or compressed air. Each option has its advantages and disadvantages, including price, weight, size, and the set-up required to use the tool properly. In addition to purchasing individual power tools, buyers can select from several toolkits that include accessories. These can often be less expensive than purchasing each part individually and may include a range of items needed to start a project.
Power tools are sold in DIY shops and some speciality retailers. They can also be found online. Many bricks and mortar shops have an online presence and marketplaces like eBay have listings for both new and used tools. Shop around to find the best prices and choose the best tools for your business.
Source for Power Tools
Before buying power tools, it is important to consider their power source. There are three types of power sources available: corded electric, cordless, and compressed air. There are several differences between them, so it is worth understanding the advantages and disadvantages of each source.
Corded Power Tools
Corded electric power tools are powerful and can be used for many hours without the need to recharge a battery or refill an air tank. However, these units can be dangerous in factory and warehouse situations, as their cord can be crushed or cut. Cords can also create a tripping hazard and users must stay close to a plug socket at all times.
Cordless Power Tools
Cordless power tools can be taken anywhere without concerns about the length of a cord or the need for a plug socket. However, these tools tend to be weaker than either corded electric or pneumatic tools and lose their strength as their battery life drains. If cordless tools are chosen, purchase models that come with two batteries. This allows one to charge while the other is still in use.
Air Power Tools
Air power tools, or pneumatic tools, are powered by compressed air. They are smaller and lighter than electric tools, as they do not have a motor. This also makes them less expensive. Pneumatic tools are safe to use in wet conditions and pose no threat of an electric shock to the user. The biggest drawback to air power tools is the need to purchase and use an air compressor.
Air compressors are created in several different sizes and types. The most important thing to consider is the size of the tank as it affects how long tools can be used for. A small tank needs to refill often, while a large one can supply enough compressed air to get users through a full day of work. It is also important to choose compressors that are rated for at least as much pressure as the tool.
Types of Power Tools
There are many types of power tools available, some of which are only designed for one type of power source. The following table lists several common power tools, with a brief description.
Tool

Description

Electric drill

Most common tool

More versatile than pneumatics

Best when used in the same place at all times, like a workbench

Ideal if the user does not stay in the same place at all times

Can be either electric or pneumatic

Purchase one with a dust collector

Small

Handheld units

Can be powered by compressed air

Table and circular saws

Electric and battery powered

Most are pneumatic

Electric models are less powerful
When choosing power tools, consider the environments that they are used in and the need for portability. It may be necessary to purchase extension cables or lengthy air hoses along with new power tools for your business.
Condition of Power Tools for Your Business
Business owners may wish to consider purchasing used or refurbished items in order to reduce the high cost of buying power tools. Although these models can save money, there are some things to consider to ensure that the right power tool is purchased.
Used Power Tools for Your Business
Used power tools can vary greatly in their condition, from worn items that barely function to like new. Most items show visible signs of use, such as scratches and faded external parts, and their internal components may be worn down. In some cases, a power tool may have stopped working and components may have been replaced to return it to a usable condition. Used power tools are much less expensive than new ones, but may not last as long for the business. Consider the frequency of use of the tool before choosing to buy a used model.
Refurbished Power Tools for Your Business
Refurbished power tools have been restored using new components. They have been cleaned, tested, and can be expected to perform well for a significant time. These tools may have had a factory defect that was fixed or they may be frequently used items that have received extensive repairs. They sometimes cost nearly as much as factory new tools.
Buyers can find two types of refurbished power tools. Some have been restored by the tool's manufacturer, while others are restored by the seller. Consider the differences between the two to choose the best products for your business.
Manufacturer Refurbished Power Tools for Your Business
A manufacturer refurbished power tool has been sent back to the factory to be worked on by a certified technician. The parts used to restore the item are the same as those in new products and appropriate tools and techniques have been used. These items can often be trusted to function as well as a factory new item.
Seller Refurbished Power Tools for Your Business
Seller refurbished power tools can be restored using parts, tools, and techniques the seller chooses. Although some of these products are highly reliable, there is a greater risk associated with them than with manufacturer restored items.
Read Product Reviews
Power tools are manufactured by many different brands and can be designed with a range of features and options to improve their performance. Look for product reviews of an item to choose the best tools available. Professional reviews can be found on websites dedicated to power tools and offer information about the functioning of a factory new item. Shopping sites have reviews and ratings from customers who have purchased a product. Customer feedback can provide details about a power tool's durability and performance in varying conditions.
How to Buy the Right Power Tools for Your Business on eBay
Power tools can be bought from the sellers on eBay. To find the right items for your business, begin a search from the home page. You may enter keywords into the search field and then use category links to refine the listings. For example, type "air nail gun" into the search field to see all items tagged with those terms. From the results that appear, select the relevant features to find the products that you need. You may also add new keywords.
Item Description
Click on the name or image of a power tool to see its full listing. Read the description provided by the seller, and compare it with available photos to be clear on the specific item being sold. Many listings also include specification sheets and other information from the manufacturer. Check the price of the item and remember to add the delivery charges to calculate the final cost. It is also important to determine which payment methods the seller accepts.
Evaluate the Seller
Examine the eBay profile of a seller to feel confident about your purchase. The positive feedback rating indicates the percentage of buyers in the past 12 months who were satisfied with their purchase. Use this information in relation to the number of transactions a seller has completed to find experienced and reliable sellers.
Conclusion
Buying the right power tools for your business involves understanding your specific needs, and then buying the tools that fit the assigned budget. Power tools can be divided into three categories based on their power source: corded electric, cordless, and pneumatic. Corded tools are strong and low maintenance, although they are limited by their need for a plug socket. Cordless models can be used more conveniently, but are not as powerful. Their batteries also require regular recharging. Pneumatic tools are small, lightweight, and powerful, but require a large, good quality air compressor to be used effectively for a prolonged amount of time.
Consider purchasing secondhand power tools to reduce costs to the business. In addition to used items, there are many refurbished tools available. These may have been restored by the manufacturer or by the current owner. Manufacturer refurbished tools are generally more reliable. They can be as effective and durable as a factory new item.
Many types of power tools can be purchased for business use on eBay. Shop around to find the full selection of products available and compare prices before committing to a purchase. The high number of power tools available makes prices competitive, so it is easy for businesses to choose the right items to fit their budget.