Introduction
Congratulations, you've just had a baby. How fantastic, how amazing, oh my how your life is about to change.

This guide is all about buying that second buggy.

Wait, hold on a minute, did you say second buggy? I've only just finished paying off the first one!

Yep, you heard me, in all likelihood, you will end up buying a second, lightweight buggy when you realise that your toddler at times doesn't really want to stand on their own two feet, nevermind walk, but does in fact want to be carried to the car.
Then you realise you've run out of arms and upper body strength to also carry your five tonne iCandy, City Mini or Oyster and simultaneously put it in the boot of your car.

Also, with toddlers weighing what they do, why do you need a buggy that weighs just as much that can also accommodate a carry cot (they grow out of that after about six weeks) and a car seat (another five tonnes - you'll soon leave it in the car and just take the child).

See what I'm getting at? Time to buy a lightweight stroller.
Things to Look For
The two buggies below are the two strollers we've had experience with.
When buying a second buggy, I think there are a few keys things to consider:
Weight
Ease of folding down/unfolding up
Centre of Gravity
Degree of Seat Decline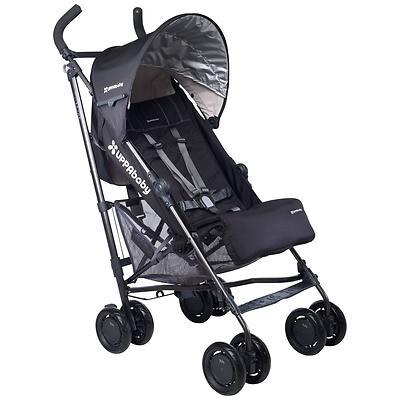 Uppababy G-Luxe 2012 and 2013
The Uppababy G-Luxe is a lightweight stroller. We preferred the 2012 model to the 2013 for one simple reason. Weight. The 2012 model weighs in 5kg, while the 2013 weighs in at 6kg. What's in a kilo you might ask. A lot is what I say. It goes from being airily light, to just that bit too much to hold single handed.

The seat reclines almost flat, great for those mid stroll naps (your toddler, not you I'm afraid) and it comes with a separate rain cover.

The 2012 model is easy to fold down with two levers located near the handlebars, while the 2013 model has a single handle to fold down.

Unfolding back up is easily down and the 2012 model clicks into place with the aid of a foot pedal.

Pushing the buggy is a dream. It handles how I think I Ferrari must handle, all light and almost psychically, making turns very easily.

My only complaint is the rather backward centre of gravity meaning that even a small changing bag hung off the handlebars is likely to topple the buggy with no child sat in it.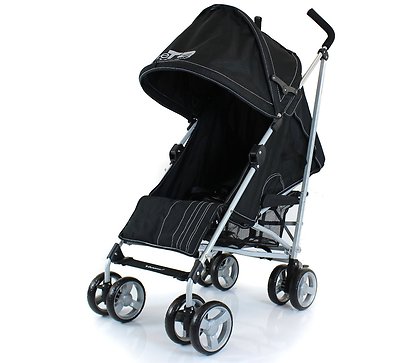 Zeta Voom
The Zeta Voom was our second, second stroller purchase after my in-laws "permanently borrowed" our Uppababy. I can't really complain though, they do take our darling dearest for one whole night each week in return for a modest amount of tech support. Sounds cheap to me!

The Zeta Voom is somewhat heavier and bulkier than the Uppababy, but with a more central centre of gravity, is less likely to topple when loaded up.

Folding down is accomplished with a catch just below knee height which is easy to unlatch with the toe of your shoe. A second lever to the right allows the buggy to be fully collapsed.

The seat also reclines almost vertically and the buggy has a decent underseat store.

Handling on the Zeta is not as good as the Uppababy. You occasionally need to remind it who's boss, particularly on those sharp turns only found in narrow hallways.