A good quality CCTV system improves your home security. There is a massive range of options to choose from, so the choice is a confusing one. Knowing some of the key factors to consider makes the choice much simpler and ensures you get the most appropriate protection for your home.
Number and Placement of CCTV System Cameras
The number of cameras you choose depends on the level of protection you want, and the purpose of the cameras. For covert surveillance, install fewer, strategically placed cameras that capture all the areas you wish to survey without notice. If your primary objective is deterrence of potential intruders, then you need more cameras in obvious places that cover the largest possible area. You should have a camera at every exterior doorway. Ideally, place the camera on the second level or higher so that would-be intruders cannot damage the cameras. For maximum protection, place cameras to cover any off-street windows, as these windows are hidden from view, so make a likely point of attack for criminals. Inside your home, cover as many rooms as you wish. Place cameras high up in the corner opposite the room doorway, to cover as much of the room as possible, or train cameras on specific areas that contain entry points or valuables.
Type of CCTV System Cameras
For covert surveillance, use nanny cams, spy cameras or miniature covert surveillance cameras. You can hide these tiny cameras behind or inside household objects, or in inconspicuous locations. You can also purchase covert surveillance cameras already located inside an everyday item, such as teddy bears, pens, clocks, coat hooks, smoke alarms and lights. For overt surveillance, choose large CCTV cameras, which act as a deterrent. For purely deterrent purposes, install dummy cameras, some of which flash with a red LED, just like a real camera. To make your cameras even more obvious, consider adding signage to alert people to the presence of your CCTV system.
Connectivity of the CCTV System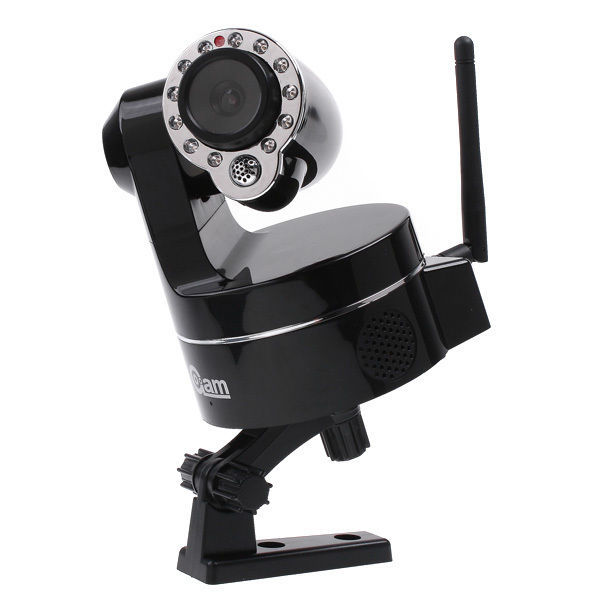 Wired CCTV cameras are generally less expensive than wireless ones. However, running cabling from every camera to a power unit as well as a central recording unit is a big job and, unless the cabling is concealed, it looks very unsightly and acts as a trip hazard. Additionally, if the cables are visible, the CCTV system is easy to disable. Cabled cameras are not prone to interference from other electronic devices or weather interference, as wireless cameras are. However, wireless cameras are more convenient to install, and transmit their data to the recorder wirelessly, without the need for cables.