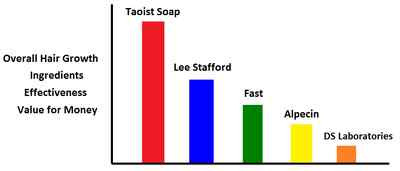 Caffeine Shampoo Reviews are looked out for these days because more and more people are suffering
from hair thinning problems, men and women. Is there sufficient data to prove that caffeine in shampoo's
actually helps with hair growth and supports the hair roots as stated by these German companies?

The Only study done to so called "prove" that it works was by the German company Alpecin; where the
hair was tested within the test tube environment and was drowned in caffeine for 24 hours; problem is,
the shampoo is not in your hair 24 hours - and another problem is, the body's hormones are also not
present with the hair follicles; since it is almost always a hormonal condition (for men or women) if they
have hair loss.

Reviews of Caffeine Based Shampoos on youtube also prove that people who have tried them are not
very happy with the results as they have not seen any stopping of hair loss let alone seen hair growth.

There are some shampoos that help with hair growth and the best one in my research is the Taoist
Handmade Soap (found at handmadesoapuk.org) which currently only has one supplier that supplies worldwide; it does not have Caffeine
in it but it does have the ability to stop inflammation which is the root cause of hair loss in men and women.

Hormonal imbalance is what leads to inflammation in the scalp and this is what over a period of time, forces
hair to become thinning and fall off without regrowth.