If you plan to get started baking cakes, then a good set of baking tins should be the first item on your shopping list. However, if you are not already familiar with the extensive world of baking, you may find it confusing to choose from the large number of options, shapes, and sizes. Learning more about baking tins can simplify your purchase decision.
Cake Baking Tin Material
Cake baking tins come in a range of materials, with the most popular one being aluminium, because it is lightweight, affordable, and easy to clean. Steel, copper, and glass cake tins are also available. Heat-resistant silicone is great for moulded cake tins, because it allows you to easily get your cake out of the tin after baking.
Cake Baking Tin Type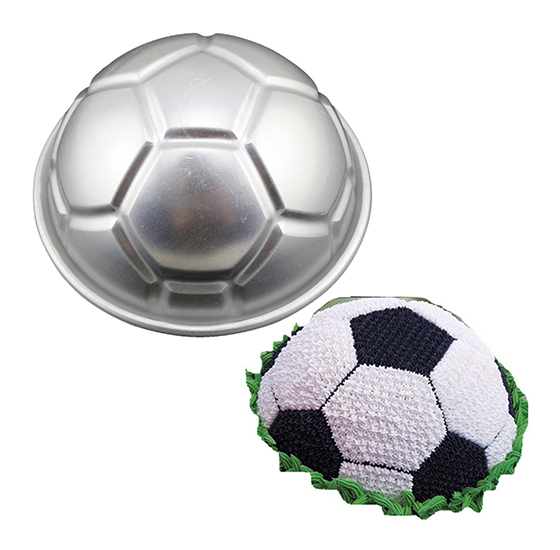 You can choose between several different types of baking tins. For example, standard cake tins are flat on the bottom with solid edges. A springform baking tin with removable sides simplifies removing the cake after baking. Novelty cake tins allow you to bake your cakes in specific shapes or styles, for example, a Wilton football baking tin or a Mickey Mouse baking tin. You can also consider a bundt pan for baking fruitcake, or other types of bundt cake.
Cake Baking Tin Size
The right size of the baking tin depends on what type of cake you want to bake. For example, for baking layered cakes, you probably want several low pans for creating thin layers of cake. For flat cakes, choose a large round or rectangular pan. Select the pan size based on how much cake you want to bake at once. Cake tins vary from mini tins that are 10 cm or less in size, to very large tins that are 40 centimetres and up.
Cake Baking Tin Shape

The baking tin shape is a personal consideration, but you still have to make a decision. Round cake tins are the most popular because they are easy to store, aesthetically pleasing, and fit on a plate. Rectangular cake tins are popular because they also work for brownies, roast, and other dishes. You can also consider a cake tin in nearly any other shape depending on your preferences.