A first-time Canon digital camera buyer usually starts with a point-and-shoot model for ease of use and carrying. However, a Canon digital SLR camera may be the right choice for a beginner who wants more control and flexibility.
Canon Point-and-Shoot Digital Cameras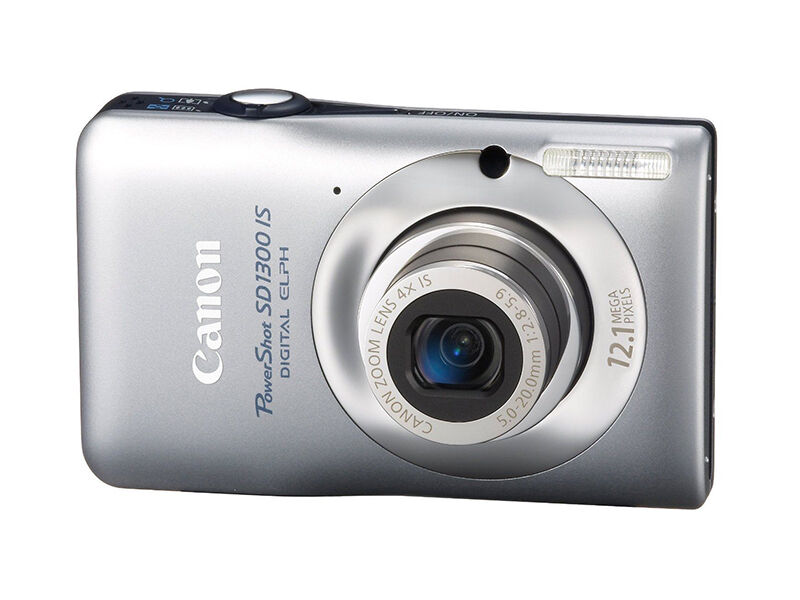 The Canon line of point-and-shoot cameras automatically handles most of the features offered by digital SLR cameras. They do not require additional lenses or extensive knowledge of photography settings.
Camera

Key Benefits

Canon PowerShot A, ELPH, or N series

Basic still and video shooting

Compact format

Canon PowerShot D series

Compact underwater camera

Canon PowerShot S series

Manual controls

Built-in optical zoom and wide angle

Canon PowerShot G series

Manual controls

1080-pixel HD video

Professional RAW and Jpeg image outputs

Canon IXUS

All-metal bodies

Optical zoom

255HS, 140, and 135 transmit images immediately via Wi-Fi

Many models shoot HD video
These cameras provide a lot of features without a lot of effort. Rather than point-and-shoot, many consumers refer to them as compact cameras because of their ease of use and small sizes.
Canon Digital SLR Cameras for Novices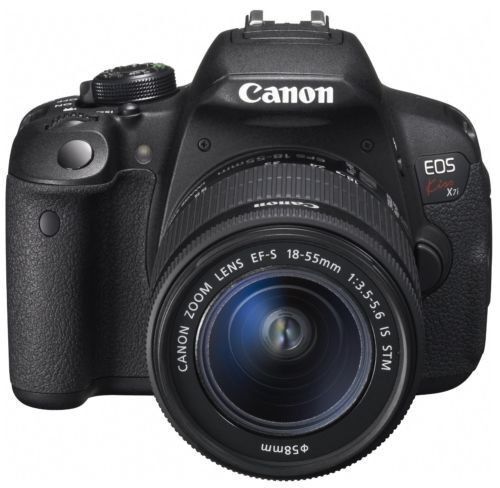 A Canon digital SLR camera shoots stills and video. Most allow for the use of different lenses and filters to get the desired effects. A Canon digital camera SLR kit includes the camera body, a zoom lens appropriate for medium-distance shooting, a battery pack and charger, interface cables, lens caps, and a strap. All that is left to purchase is a camera bag and the right SD memory cards. Different Canon digital SLR cameras suit different users.
Camera

Key Features and Benefits

Canon 1100D

720-pixel video

Nine-point autofocus

Easy for beginners

Canon T3i

Good video capabilities

Good for manual focus

Not strong for continuous image shooting in fast bursts

Canon T5i

Good autofocus

Strong touchscreen interface for video

Creative filters available in Live View real-time

High speed for sustained bursts outside Live View

Canon EOS Rebel SL1

'Super Lightweight' for small to medium hands

Improved autofocus outside centre

Slower continuous image shooting

Lens not changeable
The best camera is the one that does exactly what you want. That often means capturing continuous runs of fast moving kids, pets, and sports games, shooting HD video, and providing photographers with ultimate control over the final images.
Lenses for Canon Digital SLR Cameras
The right Canon digital SLR camera lenses make it possible to grab a series of quick shots during a soccer match, catch wildlife on the run from far away, and focus up close on tiny details. One key Canon lens to own is a mid-range 18-55mm lens. For longer distances, a 70-200mm telephoto lens meets most needs. A close-up or macro lens focuses at very short distances to capture small details on jewellery and other items. This is particularly useful for producing commercial photos.