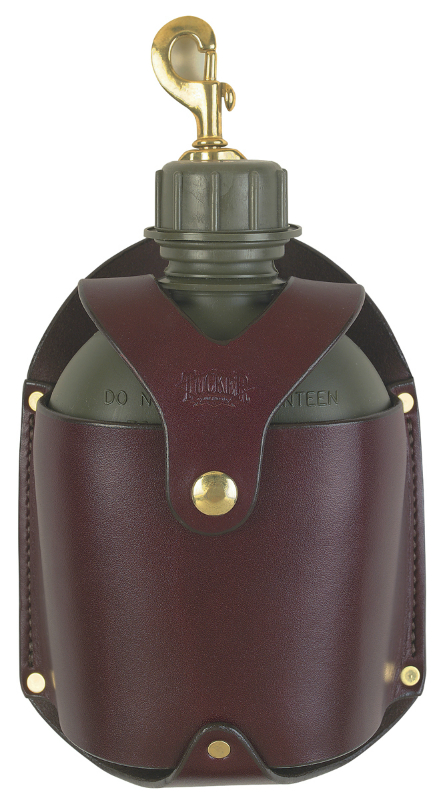 Regardless of the shape, size or style, eBay hosts an extensive range of drinking canteens to suit everyone, whatever their requirements or desires. A canteen is a reusable drink bottle that is used in many outdoor activities from camping and hiking to road workers and military soldiers. Canteens are also a collector's item and may be purchased by an enthusiast to store in their collection that will not be used.
The purpose of this guide is to inform the reader and potential buyer all about canteens including the different types and the many uses canteens have. This guide will also explain how to purchase them from the renowned auction website, eBay.
eBay is an authoritative figure in the world of Internet shopping for many reasons besides their popular auction format, from their competitive pricing and great customer service to the extensive range of products for sale.
What are Canteens
Canteens are ideal for anyone who will be spending a deal of time outside without knowing where a fresh water source will be. This can be:
Hikers
Campers
Soldiers
Travellers
Bikers
Cyclists
Road or field workers
Athletes
Marathon runners
Sports enthusiasts
Canteens are a lot more durable and versatile than traditional water bottles, which is just one of the reasons why they are favoured by militaria worldwide. Anyone who has any experience with the great outdoors - hiking, orienteering or camping, for example - will understand the value of a good quality canteen.
These water storage devices will usually come equipped with an adjustable shoulder strap, so that the owner can carry it easily. Some canteens may feature a clip, which can be quickly and simply fastened onto a belt or a bag. There are also pouches available which have been specifically designed to store canteens in them which can then also be attached to a bag or belt for hassle-free transporting.
Modern canteens are generally made from plastic, although many materials have been used to make canteens throughout history, including glass, leather, metal, pottery and wood.
Types of Canteens
The concept of a canteen dates back to prehistoric times when cavemen would carry water containers with them whilst hunting. Back then canteens would have been made from an animal's hide, but canteens have naturally advanced a lot since then thanks to developments in technology.
Nowadays drinking canteens are predominantly made from plastic because it is a strong material that is also lightweight - an important consideration for many who will be outdoors for hours if not days.
Handheld Canteens
The most basic form of drinking canteen is the handheld canteen. These canteens are the standard model, and as such, are simple water storage devices that feature a screw on cap. There is a great choice of handheld canteens in an array of colours, shapes and sizes to suit everyone no matter what they require the canteen for.
Handheld canteens are typically made from a plastic such as polythene or polycarbonate; however, stainless steel canteens are known for their drink cooling properties.
Military Canteens
Military canteens are similar to the standard handheld canteens, but often come equipped with a nested cup (often made of stainless steel), which the canteen usually slides into for easy storage and carrying. These canteens have screw top lids that are often attached with a piece of rubber or leather so the lid can't get lost.
Canteen Backpacks
These canteens are often built-in to a backpack for easy carrying when using the back straps. Generally considered the easiest to use, these devices have long flexible tubes with bite valves on the end meaning that the owner merely has to bite down on a straw to drink water from the plastic bag-like container that is nested in the backpack.
These are often the canteens of choice for many campers and hikers who spend a great deal of time travelling on foot, because they offer the most convenient method of drinking water whilst on the go. Also, as canteen backpacks hold the drinking water inside the bag, the fluid is protected from direct sunlight, meaning it stays cooler; this is particularly advantageous during the summer months.
Most canteen backpacks have capacities of between 64 and 128 fluid ounces. They often have several interior pockets so the owner can store more than just water in the bag (food, clothes, change of shoes etc).
Considerations When Buying a Canteen
There are a couple of factors that should be taken into consideration when buying a canteen to ensure that both the buyer's requirements and desires are met. You should also be thinking of the activities that the canteen will be used for when taking the following considerations into account:
Capacity
The first factor that must be taken into consideration when buying a canteen is its capacity (the maximum amount of liquid that can be stored inside). Generally canteens are a comparable size and will therefore have a similar capacity of 2 quarts (2.27 litres).
The canteens that typically possess the largest capacity are the canteen backpacks. These canteens often have a maximum capacity of between 64 and 128 fluid ounces (1.8 litres to 3.6 litres). Hip canteens however are often the smallest in size and therefore host the smallest capacity of drinking canteens (typically less than 1.5 litres).
Insulation
Another factor that should be thought about before purchasing a drinking canteen is its insulation properties. The first thing you must do is ask: do you need to have an insulated canteen? If you do not plan on having hot drinks in your canteen then the answer is obviously 'no' and a traditional canteen will be ample.
Insulated canteens are often made from metal, as it's a convectional material and will keep the heat in. These water storage devices are often encased in a cloth material, typically either felt or wool, (known as 'blanket covered') which protects the carrier from the canteens heat as well as providing further insulation to the drink inside.
BPA-free Canteens
There is some public concern with the type of plastic used in some water bottles and canteens so it's advisable to look for BPA-free (Bisphenol A) drinking canteens, as they do not contain the industrial chemical that has endured recent controversy.
How to Buy a Canteen on eBay
eBay is a fantastic place to buy a drinking canteen. Should the buyer be looking for a handheld, military issue or backpack canteen, eBay sells an abundance of drinking canteens in a large range of shapes, sizes, styles and capacities.
As one of the leading names in ecommerce, eBay has the most competitive pricing found on the Internet, as well as providing great customer service and an overall great user experience to all of its customers.
Finding the desired product is easy with eBay's search functions. Simply enter in the type, style or brand of the sought-after canteen into the search toolbar and click 'Search'. Then, scroll through the search results to find the most suitable one; and once clicked, the shopper is taken to that product's individual listings page.
Each and every product on eBay has its own listings page with a wealth of information surrounding the product including (but not limited to): a detailed product specification, an in-depth analysis, comments about the items condition and photographs to complement the text.
As such an authoritative figure in the Internet shopping world, eBay also provides information about each product's seller. This usually includes the seller's eBay rating and selling history, in addition to their location. This is invaluable for buyers, as they can decide whether it's best to visit the seller and pick up the item, or to have it delivered and pay the necessary delivery charge.
eBay also offers every customer the opportunity to contact the seller should they require more information about a product that is not displayed on the listings page.
Once the shopper has found their desired drinking canteen, they must decide how they would like to purchase the product. On eBay, purchasing items can be completed in two ways: buy the item immediately with the 'Buy It Now' option, or bid for the item in an auction format ('Bid Now'), in an attempt to get the best price possible.
All eBay transactions are safe and secure thanks to third party payment scheme PayPal. PayPal enables eBay customers to pay the seller without having to share any important bank details or personal information. The secure payment authority provides 100% protection for their customers against any unauthorised payments from their account.
Conclusion
There are many considerations to take into account when purchasing a drinking canteen. However, with the important information and considerations outlined in this guide coupled with eBay's easy to use website and its comprehensive help section, buying a canteen is easy.
A decent drinking canteen that suits your needs and that of your activities will keep you hydrated for many years to come.
This guide has provided some invaluable information, hints, tips and pieces of advice about how to purchase a drinking canteen on eBay and what to look for when buying this type of product.