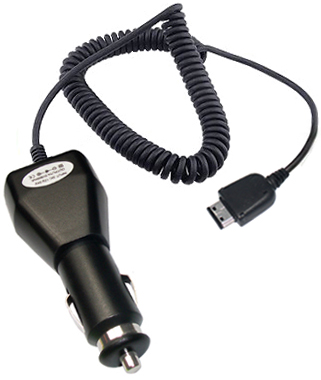 Over the years, cigarette lighters in cars have evolved to serve a much different purpose. Whereas these devices once gave smokers a safer, easier alternative to using a lighters in cars, newer model cars often have more than one of these tiny power sources to power small, handheld electronics. From GPS to mobile phones, DVD players to laptops, electronics today can be powered and charged using car adapters.
Buyers have several key factors to consider when searching for car adapters to charge devices on the go. Shoppers must first know the specific make and model of the devices that they own. While some devices use common ports like micro-USB or mini-USB, other devices have proprietary ports. Additionally, there are companies that make splitters, which allow multiple devices to draw power from a single source. Some car adapters can be paired with other accessories, so customers should find out if there are other compatible accessories that can be used to enhance the user experience. Most car adapters are easy to source at local electronics stores and online marketplaces like eBay.
Devices That Use Car Adapters
First and foremost, a customer should know what he or she is buying a car adapter for. It is not enough to know just the brand name of the device. A shopper should know which model, sometimes referred to as edition or generation, of the device he or she owns. For example, until the iPhone 5, all iPods and iPhones used the same proprietary port, with the exception of a few generations of the iPod Shuffle. Most major manufacturers sell car adapters for handheld electronics. The retail prices for name brand car adapters can be expensive. Buyers on a budget may want to consider adapters made by another distributor. Shoppers who own devices with standard connectors such as micro-USB or mini-USB have more options available to them. The sections below outline the different types of electronics that are compatible with car adapters.
MP3 Players
Car adapters for MP3 players are a popular with those who want to charge their music players on the go. MP3 players are often used as media sources in cars, and they can be connected via wires or wirelessly with a vehicle's stereo systems. Some car stereo systems come equipped with a USB port, and drivers can use a regular USB charger to sync the device to the stereo's faceplate. It is common for these devices to charge as they play. Other MP3 players can connect using an audio jack, but the device does not charge using the audio jack. In this case, the MP3 player would need a car adapter to keep it powered on road trips.
Phones
Car adapters for phones have been around since mobile phones first became popular. There are car adapters for every make and model of mobile phone. Some shoppers may need product details on hand when looking for an aftermarket car adapter, but smartphones made after 2010 only require the use of the standard micro USB cable. When shopping for a car adapter, it is best to have all the mobile phone's vital specifications on hand.
Portable DVD Players and Tablet Computers
Portable DVD players are a great way to keep children entertained on long road trips. The typical battery life on one of these devices can last a few hours, which is enough for one movie, maybe two. Therefore, a car adapter for a portable DVD player is essential for long day trips. Tablet computers are becoming an increasingly popular alternative to DVD players. While, the battery in a tablet computer tends to outlast a battery in a portable DVD player, one should still invest in a car adapter, as all tablets at some point need to be recharged.
Handheld Gaming Systems
Handheld gaming systems are another source of entertainment for long car rides. PSP car adapters can extend play indefinitely. Nintendo has several editions of DS car adapters available, such as the DS, DS Lite, and 3DS. It important for a shopper to know which handheld gaming system he or she is buying an adapter for.
GPS Devices
A GPS is one of the most popular electronic car accessories on the market today. Since many drivers rely on such devices to navigate unfamiliar roads, it is imperative that the GPS has enough juice in it to help the driver get to his or her destination and home again. GPS car chargers are a surefire way to make sure the device has a continuous power supply. Garmin, TomTom, NavMan, and Sony make some of the most advanced GPS devices on the market, all of which come with compatible car chargers.
Choosing a Car Adapter
Besides knowing the make and model of the device, buyers in the market for car adapters have a few other factors to keep in mind. The most basic car adapter comes with a plug that connects with the car and a cord with a connector on the end. However, car adapters with sockets are becoming increasingly popular. Some car adapters can be used with USB cables. Additionally, buyers can find car adapters with multiple outlets. If using USB ports, then buyers should be familiar with the type of cables or cords they need to charge their devices. Buyers are also faced with choosing between name brand and generic products. Convenience and budget should be considered here. The following sections expand upon the information a shopper needs before buying a car charger.
Cords
Though there was a time where all car adapters were sold with cords, this is no longer true. The most basic type of car adapter has been outfitted to accommodate a certain type of connector. These adapters are common with gaming consoles, portable DVD players, older cell phones, and anything else with a proprietary port. There are some companies that have modified the basic cord to include several connectors. For example, many iPhone car adapters on the market come with several connectors on a single charger. These chargers can accommodate every type of iPhone on the market.
Sockets
The demand for socket car adapters is on the rise, and newer models continue to improve. Socket car adapters eliminate the need for an adapter for every device. These adapters are typically sold without any cords, but instead have outlets for different power outlets. The type and number of outlet varies. USB car adapters are popular because of convenience and versatility. Users can use the same cord to connect the device to a computer. Other socket car adapters split a single power source into two. These are ideal for powering a GPS and DVD player, or a phone charger and PSP at the same time.
Buyers also have the option of choosing how many sockets are required to power everything in the car. Double USB chargers are inexpensive and convenient, and there are more sophisticated models available. Some car adapters have several USB and socket splitters. There are even a select number of manufacturers that have power inverter chargers, which allow users to plug in any device that can be plugged into a wall outlet.
Brand Name vs. Generics
Brand name car adapters from companies like Apple, Samsung, Sony, and Garmin maintain a degree of excellence. With the name comes the expectation of quality and reliable performance. The downside is that these companies can name their price, and it is often on the steep side. Though there are Apple car adapters made by generic companies, consumers are often willing to pay more for car adapters manufactured by the same company that manufactured the devices they own.
Some shoppers, especially those who do not want to pay brand name price, opt for generic options, especially if the device uses standard ports. Many shoppers discover that by foregoing the name brand, one can save some money, and the generic adapter often functions just as well as the name brand option. When considering generic options, customers should read reviews first to determine if the savings are worth it.
How to Buy Car Adapters on eBay
No matter if you are looking to keep your Garmin nuvi or a Nintendo 3DS charged in your car, eBay has thousands of listings for car adapters to fit your budget and your needs. Remember to account for every device before settling on a type of adapter and you should consider the number of outlets, too. Be sure to have the specifics of the make and model of devices you own handy before conducting your search on eBay. Begin your search by entering a description of the device you own into the search bar on the homepage. Make sure to include the words 'car adapter' into the search query.
Payment Methods
Sellers have the option of choosing which of the four payment methods they accept. The majority prefer to use PayPal. Setting up a PayPal account is a breeze, and once you have an account, payment is just a few clicks away. Moreover, your money is secure and trackable. Many sellers also accept credit and debit cards as payment. Like PayPal, the money is easy to trace and all transactions are secure, but buyers must enter their card information for every purchase they make. Lastly, a handful of sellers accept the more traditional payments options such as personal cheques and wire transfers.
Conclusion
The car adapter market is quite saturated. Some adapters have cords, while others are sold without cords. Car adapters can have standard connectors or proprietary ports. The most primitive adapters charge devices, while advanced models can split and power devices with a variety of outlets. Whether shoppers are looking for additional sockets, USB ports, or a power inverter, nearly any device can be powered through a car adapter. Before choosing an adapter for a device, a shopper is encouraged to get the specifics on the make and model of device.
Brand name and generic car adapters has advocates for both. Many buy iPhone chargers made by Apple because they trust the quality of the phone. Therefore, they expect the charger to perform just as well. Generic car chargers do not have the same reputation for excellence, though some work just as well as the name brand, and for a fraction of the price. Buyers can find what they need and stay within budget by shopping at local stores or buying online from sellers posting listings on eBay.