If you do not use your car for a long period, it is a good idea to cover it up in order to avoid damage and rust. A proper car cover is necessary not only outdoors, where it protects the car from weather, but also inside the garage. Before buying a car cover, consider the types and features to ensure you pick the right car cover for your vehicle.
Car-Cover Types
By and large, you can divide car covers into indoor and outdoor covers. The requirements for outdoor covers are stricter because these covers have to protect your vehicle from various weather conditions, such as heavy rain and snow, as well as sunshine. Indoor covers are simpler and usually lightweight.
Indoor Car-Cover Features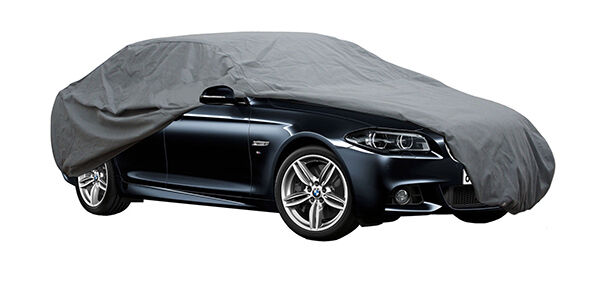 There are several features that you should bear in mind when selecting an indoor car cover. These features include breathability, finish pampering, dust blocking and mildew resistance.
| | |
| --- | --- |
| Feature | Description |
| Breathable | Dispels trapped heat and condensation from between the vehicle and fabric |
| Finish-pampering | Features a surface against the car that protects from paint-job scratches |
| Dust-blocking | Keeps dust from becoming abrasive as it settles on the paint |
| Mildew-resistant | Keeps mildew from forming on the cover in wet settings |
Many indoor car covers come with all these features and thus provide you with maximum protection. In addition, you should also decide whether you need a lightweight or heavier cover. The latter is best when your garage is actively used, as it helps prevent dents, bumps, and thumps.
Outdoor Car-Cover Features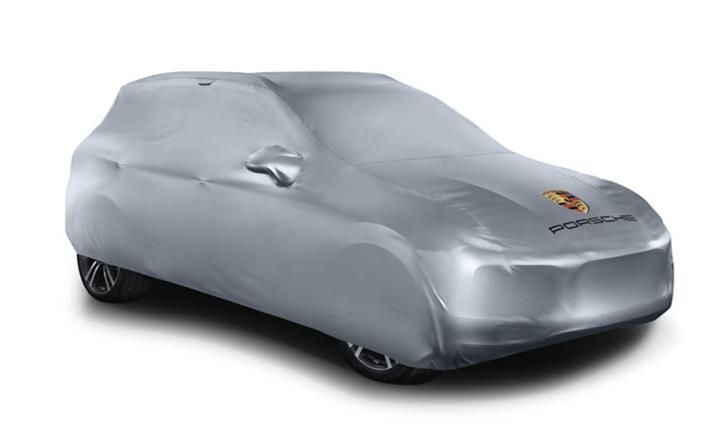 Requirements for outdoor car covers are a bit more demanding because they have to contend with more demanding weather and locations. The best covers protect your vehicle from the rain, UV rays, and scratches, and are easy to care for.
| | |
| --- | --- |
| Feature | Description |
| Weatherproof | Sheds water as it hits the cover and keeps the vehicle dry |
| Dries quickly | Quickly sheds moisture from the cover |
| Breathable | Allows heat and condensation build-up under the cover to escape |
| UV-resistant | Protects from UV rays that can damage the paint job and the interior |
| Dust-proof | Filters dust |
| Durable | Lasts for a long time and does not degrade over time |
| Easy care | Cleans easily in the washing machine |
| Compact | Easily packable |
| Soft Interior | Protects the paint with soft inside fabric |
Choose a heavy cover if you park your car in a crowded place. Keep in mind that car covers equipped with locks and cables could actually keep thieves away because reaching the car is more difficult.