According to the law, every car needs a working car horn because it allows the driver to notify others of any danger and thus prevent accidents. Car horns are different in terms of the technologies they use and the sounds they make, and you should always make sure the horn is compatible with your vehicle.
Types of Car Horns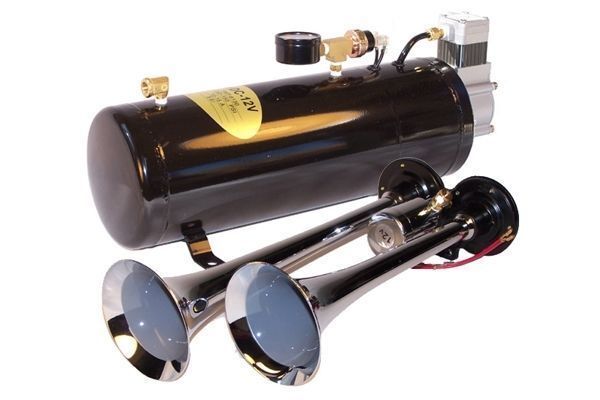 Depending on the system, car horns fall into several categories, from the simple air horn to the especially loud train horn. Each type of car horns has advantages and disadvantages.
Car Horn Type

Features

Electric

Very small form factor

Simple

Loudness comparable to a stock horn

Direct Air

Small form factor

No air tank necessary

Louder than stock horns

Different tones and melodies available

High Pressure Air

Quite small

Requires an air tank

Louder than stock horns

Different tones available

High pitch

Truck

Louder than stock horns

Distinctive low pitch

Dame size as train horns, but not as powerful

Train

Very loud

Distinctive low-mid pitch
The main features that distinguish one horn from another relate to the size, pitch, loudness, and available tones of the horn. You can choose one based on your vehicle's design and your desire for specific features.
Choosing the Sound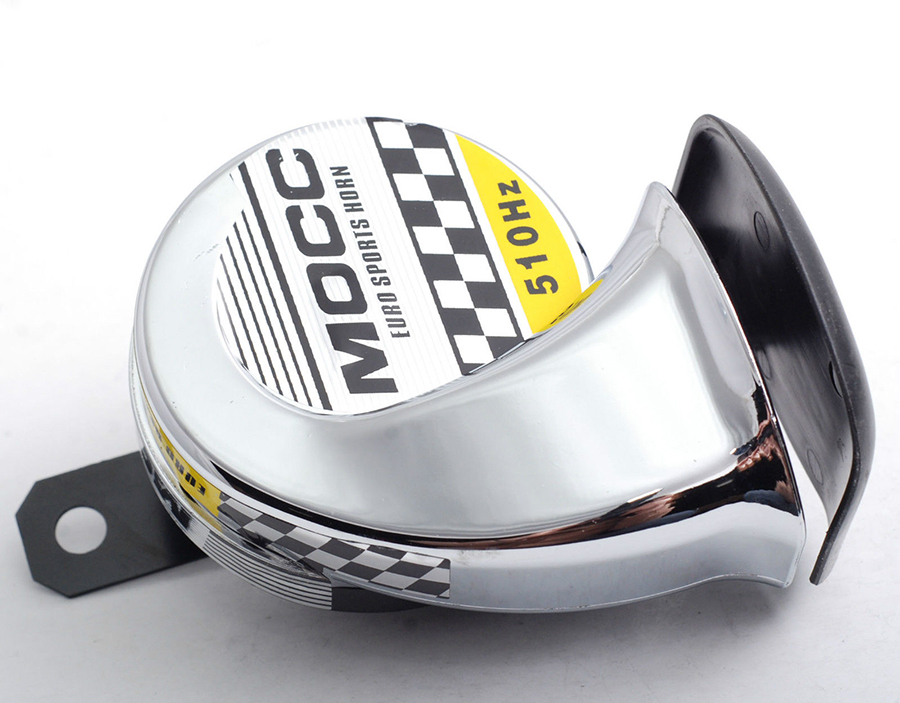 All car horns sound a bit different. Generally, horns for smaller cars have a higher pitch and horns for larger cars, such as trucks, have a lower pitch. The pitch is usually such that pedestrians and other road users recognise it to be coming from a vehicle and thus act accordingly. You can customise your car and stand out from the crowd by choosing a distinctive sound. You could even opt for a car horn that creates musical melodies. In addition, some car brands have their own sounds but you can alter the sound by replacing the car horn. In some cases, you can even connect an MP3 player to the car's electrical system and use playful sound effects.
Car Horn Compatibility
Before purchasing a car horn, read its specifications carefully to make sure that the horn is compatible with your car make and model. Fortunately, modern horns fit many cars as long you as you connect them properly. You could also install modern horns on vintage cars and program them to create specific sounds. Modern horns are more efficient and convenient than truly old ones that sound more like weaker bicycle horns. You could also program the car horn on a modern car to sound like a vintage horn. You can use an electric horn as you can upload sound effects to it.