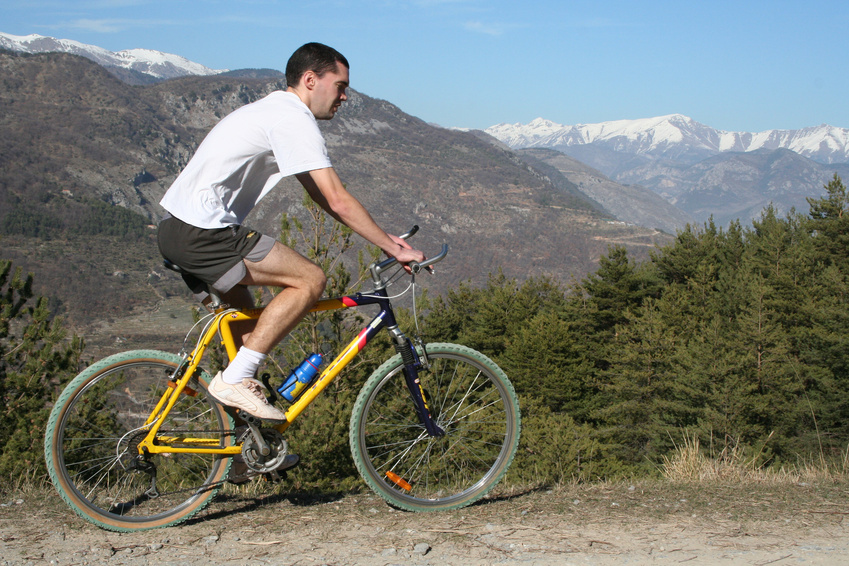 While steel and aluminium dominated bike design in the past, many of today's mountain bikes feature carbon fibre in their frames. For those looking into building a new bike, beginning with a carbon mountain bike frame can be the perfect starting point. By learning something about these frames, and what features to look for, consumers can make an informed decision and find their ideal frames.
The Benefits of Carbon Fibre

Compared with other bike frame materials, carbon fibre does the best job of combining strength with flexibility. Aluminium, for example, is a very stiff metal, which offers very efficient translation of a rider's pedal strokes. Due to its rigidity, however, aluminium tends to transfer every bump and jolt directly to the rider, as well. On the other hand, carbon fibre is flexible enough to absorb shocks while still delivering the rigidity needed for efficient riding. Many "off the rack" bikes utilise aluminium in the frame and carbon fibre in the fork. For the unique demands of trail riding, many mountain bike enthusiasts prefer to go with a full carbon frame.
Types of Carbon Mountain Bike Frames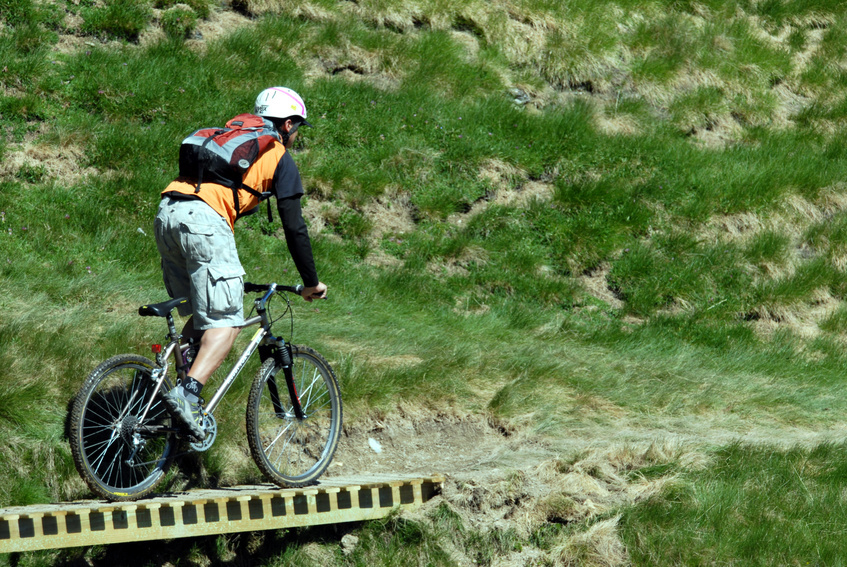 There are several different types of mountain bike frames available. Each of these works with a different style of riding, and it is important for consumers to consider these distinctions when choosing a frame for a mountain bike build.

Mountain Bike Frame Type
Description

Trail Frame

General purpose frame for recreational riding

All Mountain Frame

Stronger frame, more suspension

Ideal for more demanding trails

Cross Country Frame

Lighter weight frame for sprinting on obstacle-free trails

Used often in competition racing
When choosing between these options, consumers should consider their style of riding. If they plan on taking on demanding terrain with small jumps and obstacles, an all-mountain style frame may be in order, but the average rider can find satisfaction with a standard trail frame.
Suspension Components on a Carbon Mountain Bike Frame
Consumers must also consider the suspension components on a mountain bike frame. Mountain bike frames are typically either hardtail frames or full-suspension frames. A hardtail frame is designed to work with suspension in the front only and is a good option for recreational riders or those who want a more accessible price point. A full-suspension frame has suspension components at the front and back.
Tyre Size on Carbon Mountain Bike Frames
Another consideration to keep in mind is the wheel size a frame is compatible with. Historically, the majority of mountain bikes have used 26-inch wheels, but more and more riders are turning to 29-inch wheels. These wheel sizes are not interchangeable on a frame. While heavier, 29-inch wheels offer more momentum and more grip on the trail. However, the 26-inch option is an easier ride for beginner trail riders.