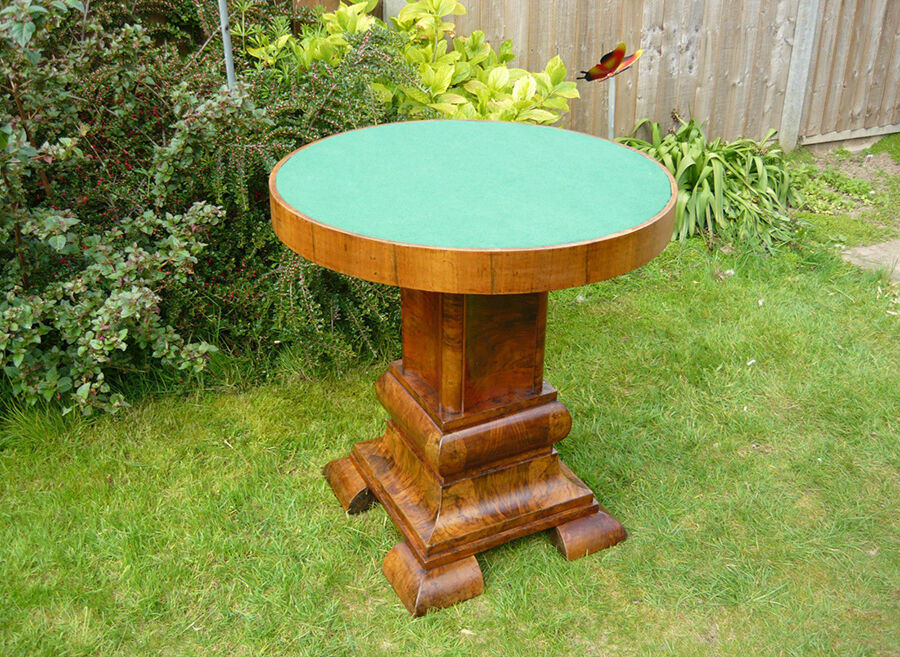 Antique card tables are both decorative and practical. Perfect for an evening of card game entertainment, card tables are available in a huge range of style, shapes, and sizes. You can choose to purchase a stand-alone card table or a card table set, complete with matching chairs. Knowing what to look for in a card table allows you to choose an appropriately sized card table that caters to the maximum number of players you intend to seat, and the available space you have.
Card Table Size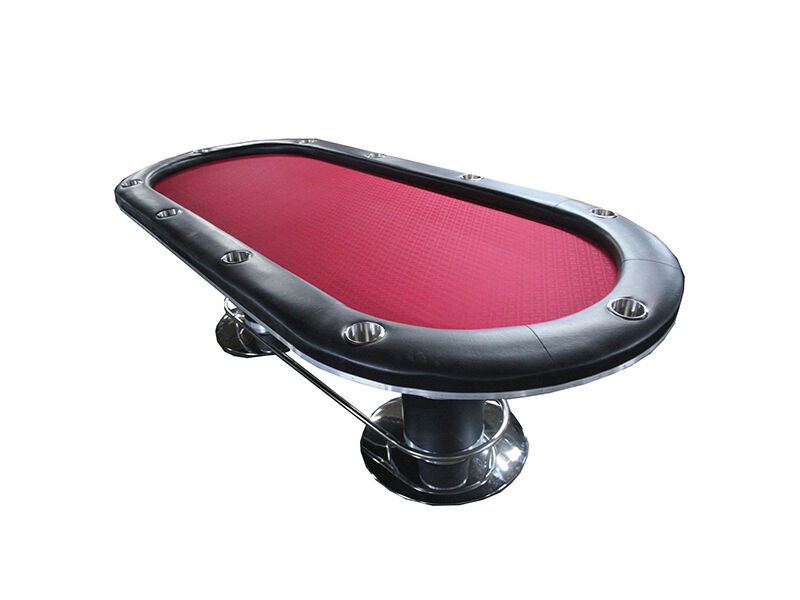 The size of the card table is an important consideration, as it determines the look of the table, the ease of use, and the maximum number of people you can seat. Unless you buy a round card table, choose a model that has one straight edge per player. For example, four people can comfortably play around a square table, but with more than four players, choose a hexagonal or octagonal model, as this gives each player privacy, and prevents cheating or accidental glimpses of opponents' cards. Consider where you intend to play, and measure the available floor space, remembering to leave ample room to add chairs and room to walk around the table with players seated.
Card Table Condition
When purchasing a vintage or an antique card table, you must thoroughly check the condition, as you require a strong, sturdy card table. Ensure the legs are secure, with flush joints, and that the table does not wobble or rock, as this creates an uneven playing surface, and a wobbly table results in chips and cards sliding around. Check all visible wood, particularly underneath, for signs of burrowing beetles, furniture beetles, and woodworm, as these destroy the strength and value of the wood, and spread to other furnishings. Look at the condition of the felt on top of the table. If it is in poor condition, showing stains, wear, tears, and rips, you need to factor in the cost of replacement into your budget.
Card Table Features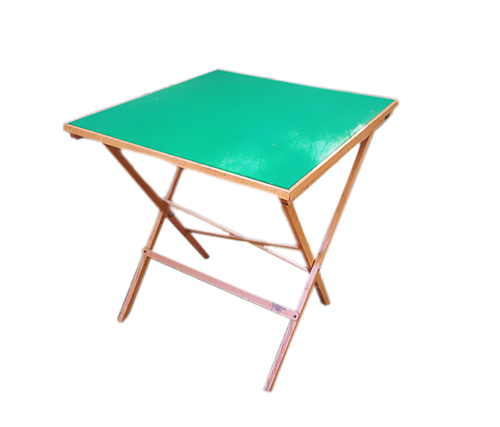 The best card tables have a felt-lined surface, preventing damage to the wood as you place chips and cards on the surface. The felt also provides traction, preventing chips and cards sliding about during play, and allows for proper card shuffling, without sliding or disclosing which card is on the bottom of the deck. Some higher quality tables feature curved chip holders in front of each seat, along with lined drink holders, to allow you to play and drink in comfort, without spilling liquid on the cards or on the playing surface. For occasional play, and for homes where space is at a premium, you can opt for folding card tables, where the playing surface folds flat, standing upright for storage.