As the capital city of Wales, Cardiff boasts many attractions in addition to its lovely scenery. It is the United Kingdom's ninth-largest city, with a newly redeveloped Cardiff Bay waterfront area, a brand-new business district, and a BBC drama village. Whether you plan to visit Cardiff for work or for pleasure, plan your trip carefully and make time for fun. Tickets are available for the trip to Cardiff, as well as for many cultural experiences and sporting events once you arrive.
Travel Tickets to Cardiff, Wales
If you live in the United Kingdom, you need not take a plane to Wales. Simply buy tickets for the train from London or from some other city or town straight to Cardiff. Travellers living just across the water in Europe can purchase train tickets and take the Chunnel, or Channel Tunnel, to the UK, or purchase tickets for a boat crossing and then take a train or bus from there. Those living farther away in Europe or on another continent should shop for aeroplane tickets from their nearest airport to Cardiff Airport, as the quick, convenient way of reaching their destination.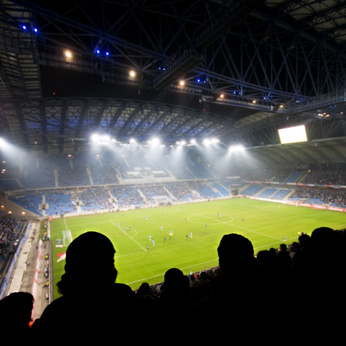 Cardiff has many sports centres, such as the Millennium Stadium, the home of the Wales national rugby union team. At the SWALEC Stadium in Cardiff resides the Glamorgan County Cricket Club, while Cardiff City Stadium is home to the Cardiff City football team. At Cardiff Arms Park, you can find the Cardiff RFC and Cardiff Blues rugby union teams. Cardiff International Sports Stadium houses the Cardiff Amateur Athletic Club. When you plan your trip to Cardiff, be sure to include tickets to see some of Wales' skilled athletes play in the Cardiff stadiums and sports centres.
Tickets to Shows at the Wales Millennium Centre in Cardiff

Cardiff also boasts a magnificent arts centre, the Wales Millennium Centre. Its striking architecture and halls filled with bars, restaurants, and shops are prime attractions for visitors and locals alike. Carve some time out of your schedule to see a show at this beautiful centre, where popular musicals, shows, bands, and other artists appear regularly. During 2014, for instance, some of the tickets available included West Side Story, The Lion King, War Horse, Blysh, Show Boat, and various bands, clubs, and workshops. Remember to purchase show tickets and concert tickets early, since popular events often sell out. In addition, the Wales Millennium Centre frequently offers free art exhibitions and free performances.