High quality tools can be expensive so if you've invested a lot in your tool collection it makes sense to ensure you are taking the correct care and maintenance to look after them well. Looking after your tools should be a priority and it is wise to get into the habit of cleaning and checking your tools regularly after use to ensure a long life. A good quality tool set will always serve you well, provided you take care of them, protect them against rust and damage and keep them stored correctly.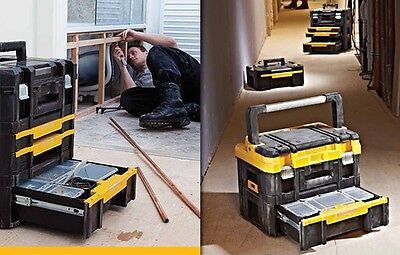 Hand tools should be kept free of dust, grease and debris which can cause damage over a long period of time. Make it a habit to regularly check your tools after use for signs of damage, defects and dirt. Clean your tools after each use before you return them to storage.
Most hand tools will only need a quick wipe down with a cloth or old towel to remove any dirt or debris however If your tools get dirty and wet during use you risk the formation of rust and corrosion if not properly cleaned and dried. Applying a light coating of oil (i.e. WD 40) on rust prone areas is essential if your tools are not made from rust proof metal.
If your tools already show signs of rust, there are a number of commercial rust removers available or alternatively remove rust by spraying your tools with WD-40 and then scrubbing them with steel wool or a stiff wire brush. Afterwards, wash them with warm, soapy water and scrub them again with a cloth until all signs of rust are gone. The tools can then be dried thoroughly with a clean, dry cloth. Apply a light coat of WD-40 and wipe away excess oil before storing to prevent further rust occurring.
The way hand tools are stored and transported can have a major impact on their efficiency and life span. Tools need to be kept dry and away from potential prolonged solvent contact, water or excessive heat. An organised tool kit is less likely to be damaged as tools will be protected and not touching and potentially damaging each other.
Toolventure stock a huge range of
tool storage
solutions depending on your requirements and the type of hand tools and amount of hand tools you have. Tool storage solutions are a personal preference; go to our tool storage section to see our range of
tool boxes
,
tool cases
,
tool bags
and r
olling chests and workshops
from top brands
CK Tools
,
GT Line
,
McGuire-Nicholas
,
Stanley
and
Stanley Fatmax
,
Cutting Edge
,
Dewalt
,
Draper
and
Rubi
.
DO ensure hand tools are free of dust, grease and debris before you put them into storage.
DO take the opportunity after using your tools to look for any damage or defects.
DO check your tools' handles for splinters, breaks and cracks.
DO check that all metal parts of your tools show no signs of corrosion or rust.
DO repair or replace any tools that show signs of damage - dull, blunt or edge damaged tools are not just less efficient but could also present hazards.
DO wear safety gloves when cleaning or removing rust from tools that can cut.
DO wear safety goggles when using a wire brush to remove rust.
DO sharpen and maintain the sharp edge of all cutting tools with a medium-grit sharpening stone.
DO NOT use tools inappropriately - you risk injury to yourself and others plus damage to the tools.
DO NOT store your tools in damp areas.
DO NOT use damaged or defective tools.