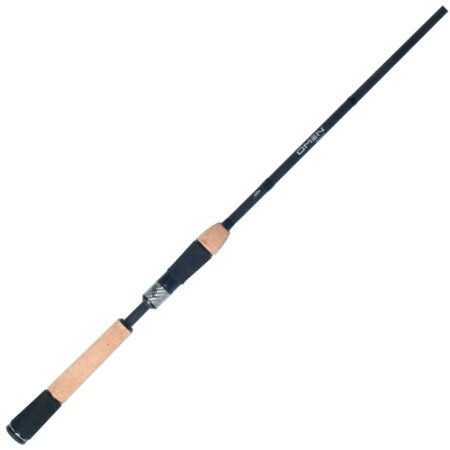 Carp fishing is a demanding but rewarding type of fishing that will often yield the best results under harsh weather conditions. Carp are an intelligent and muscular fish that can often detect that the bait is on the end of a fishing line. A fair amount of strength, good equipment, and camouflaging techniques are needed to successfully catch a carp. Most people consider the best times to go carp fishing is in autumn and spring, when the fish are still hungry for food. In the summer, carp can be found lounging in sunny spots of water as they enjoy the heat. However, their visibility tends to be best in colder weather conditions.
Essential Equipment for Carp Fishing
When starting out, the angler will require a basic fishing kit, which will grow as they gain experience and understanding of the sport. A beginner's carp fishing kit should comprise of:
A 12ft 2.75lb test curve rod
A free spool reel
An audible bite alarm
Bank sticks
Two lines (one medium, one light)
Leads
Carp rigs
Attaining nets
Unhooking pads
Bait
There are a large number of variables to consider when purchasing a carp fishing rod, such as different sizes and uses of the rods available to you, all with their individual merits.
How to Choose the Best Carp Fishing Rod
In the UK, carp are bred mainly for carp lakes, where they are caught and then returned to the water, and are difficult to find in the wild. Because they are more challenging to catch than other species of fish in the UK, British anglers spend lots of time choosing the best carp fishing rod. Therefore it is important to consider all the options in terms of where you'll be fishing, and the approach you'll take when choosing a rod.
The fishing rod is the tool the angler will use to guide in the carefully constructed rig. As standard, the fishing rod is composed of a line, a reel where the line is controlled, and rings where the line is held, and is available in different tensions of test curves. There are many different rods to choose from on eBay. Items that are bought on eBay are protected under their Buyer Protection Scheme.
Choosing Your Carp Fishing Line
Most people will fish for carp in designated carp fishing lakes. These lakes are full of carp and are comprised of banks, which the angler will pay to use.
The bank will be a certain length and normally it will neighbour other banks. Under these circumstances, the angler will not require a particularly long line to cast with. However, as the line is exposed to sunlight it will degrade and require changing. It is worth bringing several spare lines with you in case of breakage, and a wide variety of different fishing lines are available on eBay.
The most serious of anglers will change their line the morning after a day and night of use. This is not necessary, however, for beginners. What the angler may want to consider instead is bringing two types of line strengths to the lake – one light and one medium gage should suffice.
Test Curves Suitable for Carp Fishing
When the angler casts their line from their carp fishing rod, the rod will have a certain amount of tension to it that is determined by its test curve. The test curve is the measurement of weight that is needed to bend the tip (top end) of the rod at 90 degrees to the butt (bottom end). This comes in different measurements between 2lb to 4lb and three main styles. For beginners, a 2.75lb test curve through action rod is the most suitable, as it is the most adaptable and versatile for a casting range of up to 100 yards.
Over 3lb for a rod's test curve is considered to be quite high and is designed for casting over 120 yards, while anything less than 2.5lb is not advised for use during carp fishing. Anglers used to use their lead weights according to how tense their rods were, but as rods now come in a wider range of materials this is no longer the case.
Carp Fishing Test Curve Categories
Test curve weights are often referred to under certain categories that are not always advertised with the item. A fast taper rod has a higher test curve weight (3lb+) and as such is the most rigid of rods. This style is designed for long distance casting (120 yards and up) for heavy fish, as it is the most flexible on the tip, but is tenser in the middle and butt. They are the most difficult to and require some practice to get the most effective use out of. You will also be able to use heavier leads on this rod of 4oz and up.
Through action rods that have lighter test curves of around 2.75lb, are the easiest to cast, and are very good for all-round performance. This is what the majority of carp fishers will use, as they are very versatile and are suitable for leads from 1oz to 4od. These should still have a progressive action to protect you from heavy pulls without having too heavy a taper for shorter distances. Slow taper rods are available in 2.5lb to 2.75lb, but are for more specialist use. One such use is for guiding large fish to the boat. They are more flexible than a fisherman will need in a normal situation, as they are the least rigid.
Carp Fishing Rod Terms Explained
Rings
Most rods will come with their own lined rings as standard these days. Lined rings are designed to be adaptable to heavier lines when fishing for larger carp. They can be replaced with different models that use different linings where necessary. The sizes will vary according to the area of the rod that they are placed on. Generally you should look for a 70mm butt ring and a 10-12mm tip ring when using a 2.75lb through action rod.
Spod rods
Spodding is a specialist fishing technique that requires suitable spod rods. This is particularly suited to carp fishing as it allows the angler to increase the amount of bait that they cast and attract the fish, as they can be coy. Using this approach will allow the angler to use up to 8oz of bait to tempt them with.
Marker rods
Marker rods are designed to help the angler unearth what is at the bottom of a bed and define its depth using a float set-up. To do this accurately the angler will need an appropriate float, a suitably heavy set of leads, rings, buffer beads, clips, swivels, and cork balls, alongside the appropriate rod. The marker rod's design will help you to determine this information. It is sensitive to the different surfaces of a bed, such as silt or gravel, and with it you can measure the amount of line that they pay off before the float rises.
Lifetime guarantee
More expensive rods will often come with a lifetime guarantee. What these guarantees cover varies according to the manufacturer and is worth reading before splashing out. This will not normally cover the re-sale of goods, so if the angler is not buying from a manufacturer-approved seller, then check with them for proof of cover.
Buying Rods on eBay
To purchase a rod that is suitable for carp fishing from eBay, you must first visit the sports section and then select the fishing category. Once there, you will have the option of running through a number of subcategories. Carp fishing is a form of coarse fishing, so items that are appropriate for this style of fishing should be located exclusively in that category name. However, as most rods can be used in other forms of fishing as well, it is worth investigating other subcategories such as universal accessories. If you are still having difficulty, try using keywords such as 'carp fishing rods', or 'test curve rods' in the search facility. You can also view items according to price and seller rating by taking this route.
If there isn't enough information on the listing then feel free to ask the seller a question, as they often have a wealth of knowledge and will be happy to provide extra information and input on what you should choose.
Conclusion
Buying a carp fishing rod from eBay is a fairly straightforward process once the terminology that explains the subtle differences in their various designs is explained and understood.
A good rod, if chosen carefully and according to fishing venue, catch, and casting distances, will last a lifetime. Some will even be accompanied by lifetime guarantees. Once the angler has developed a good understanding and experience by using a 12ft 2.75lb through action rod, consider moving on to different tapers for greater distances and weights, or using markers and spods for more challenging terrains. All of these will require some practice to get used to, but the angler's fishing technique will be stronger as a result.