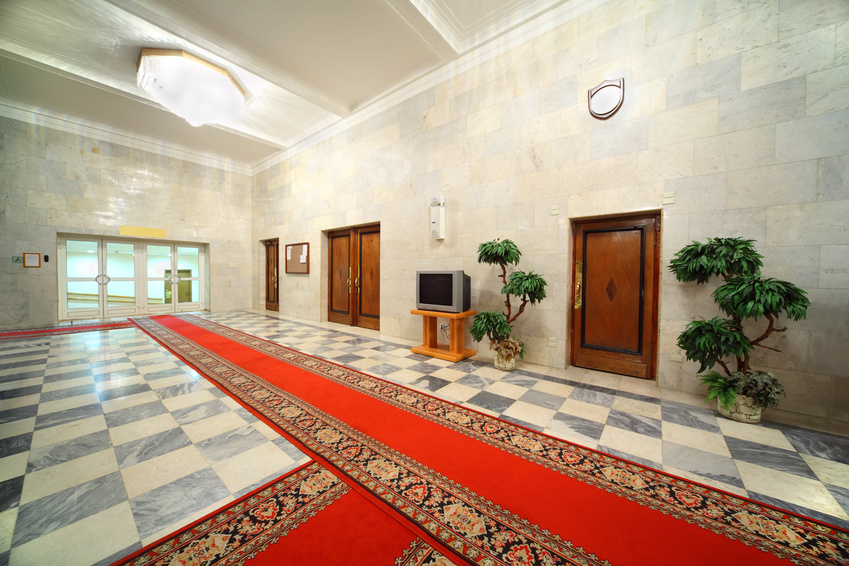 Laying carpet runners is a fantastic way of prolonging the life of your floors or carpets. By laying runners in areas that receive high traffic, such as hallways, you limit the wear the floor or carpet beneath the runner receives as people walk back and forth. Knowing your options when it comes to carpet runners ensures you get one that suits your home and offers the best protection.
Carpet Runner Size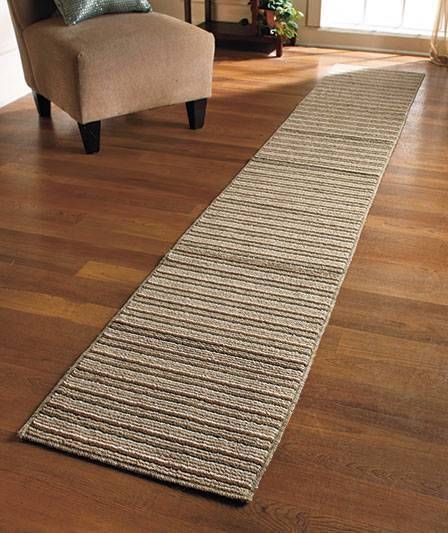 The runner must be wide enough to allow you to walk comfortably without treading on the floor. However, to avoid the runner simply looking like a carpet, it should be slim enough to have a carpet border to either side, rather than wall to wall coverage. If you want your carpet runner to reach a doorway, make sure there is ample clearance beneath the door for it to open easily without scraping over, or rucking up, the carpet runner.
Carpet Runner Material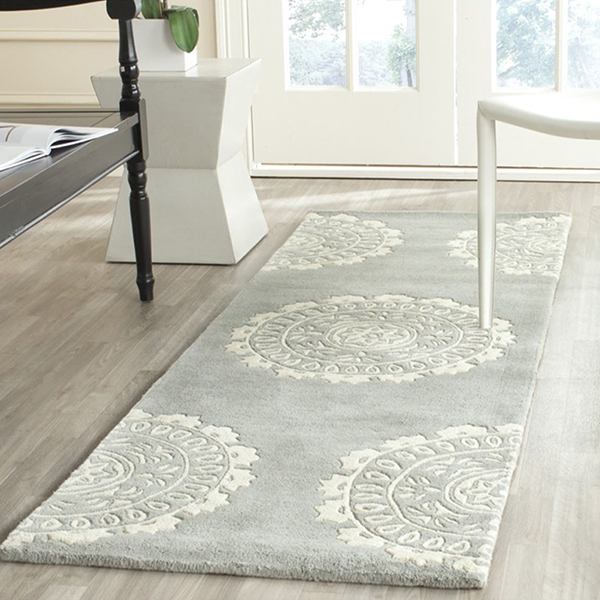 The material of your carpet runner affects its appearance and durability. Cotton carpet runners are a good choice for high traffic areas, such as hallways. Cotton is natural, durable, and resilient, and is easy to keep clean. Jute is very hardwearing and makes an excellent choice inside or out. It is biodegradable and environmentally friendly and is available in a range of natural hues. Nylon and other synthetic materials are durable and well-suited to high traffic areas. Good quality synthetic carpet runners are easy to clean and resistant to stains, mildew, and bacteria. Seagrass offers a very soft feel. This natural material makes an attractive carpet runner, but is less durable than other types, so is best suited to lower traffic areas. Sisal is natural and strong, with a coarse texture. It is well suited to high traffic areas and is for use inside or out. Wool is a popular choice because of its soft feel and robust nature. With proper care, wool has a very long life span and is very tough, withstanding high traffic levels.
Carpet Runner Style
Choose the style of your carpet runner based on your preference and your pre-existing decor. If you prefer a contemporary style, opt for a simple rug with clean lines, such as geometric patterns, or simple colour blocks. For a more traditional carpet runner, consider floral patterns, Arabic patterns, Persian, Oriental or Turkish-inspired patterns. Busy patterns and contrasting colours help to hide stains and debris. However, if you have patterned walls, to avoid an overwhelming and conflicting appearance, opt for a plain runner.