Fitting Case Modding Vinyl's avalible from Case Graphics ebay shop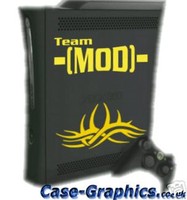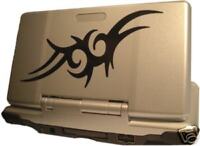 Decals assembles are in four layers, top layer is transfer tape, second layer is the decal, third layer is a backing paper, bottom layer is protective cardboard.
Remove decal complete with backing and transfer tape from protective card board.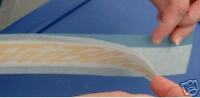 Position decal still complete with backing and transfer tape, using the sticky edge of the transfer tape to hold it in place.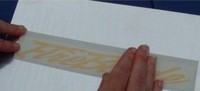 Fold back decal using sticky edge of transfer tape as a hinge, so that the backing tape is facing upwards.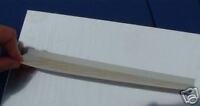 Carefully peel the backing paper from the vinyl decal.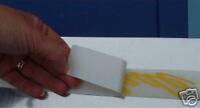 Carefully apply the vinyl decal into place, working from hinged edge using your thumb in sweeping movement to avoid trapping air under vinyl .
Lightly tensioning graphics free end with you other hand.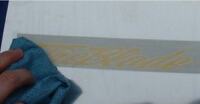 Diagram above shows a graphic that is hinged from the end,
some of our graphics are hinged from the top edge, for these
the sweeping movement would be down wards instead of
along as in diagram.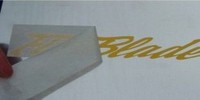 Slowly remove transfer tape.

If you do trap any air under vinyl, it can be removed by pricing air bubble with needle and working it out through the hole with your thumb.