Wine aficionados who have a wine cellar need some method of storing their wine safely. The best method is to use an appropriate wine rack. There are numerous factors to take into consideration when purchasing a cellar wine rack. Knowing your options ensures you purchase the wine rack that best meets your wine cellar needs.
Cellar Wine Rack Material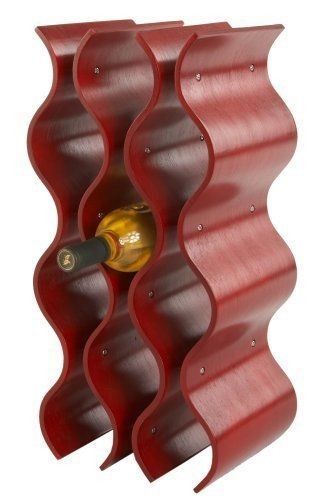 Most cellar wine racks have solid wood construction. However, you can also find chrome models. Wood is the more traditional material, and is the most popular. Pine is a common choice as it is economical, strong, and robust, and it is easy to stain any colour you wish. Redwood is another common option. While more expensive than pine, you can stain it with a waterproof stain and it requires less maintenance than pine. Redwoods secrete natural oils that guard the wood against mildew, mould, and moisture damage. Mahogany is another popular option. Mahogany wine racks are ideal for a cellar as the wood is strong and durable and resists warping, swelling, decay, and water damage. Ensure the wood of the wine rack is of the appropriate thickness. For light, infrequent use you can get away with wood which is 6.4 mm thick, but for heavy, frequent use, the wood should be at least 19 mm thick.
Wall-mounted or Free-standing Cellar Wine Racks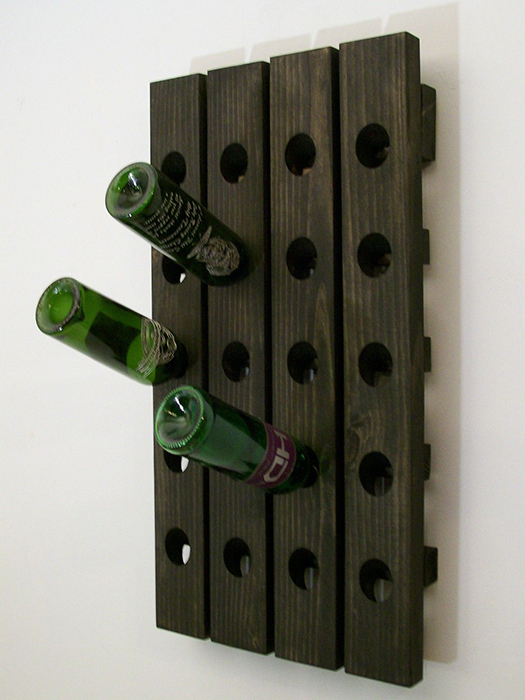 Choose either free-standing or wall-mounted wine racks for your wine cellar. Wall-mounted cellar wine racks offer more stability and support than free-standing ones. Additionally, wall-mounted wine racks are generally available in larger sizes, allowing you to create an entire wall of wine from floor to ceiling. However, you must securely install them against the wall to prevent collapse. Free-standing cellar wine racks are easier to move and tend to be narrower, able to fit neatly into small spaces. Free-standing cellar wine racks require a wide, heavy, sturdy base to prevent them from toppling.
Cellar Wine Rack Size
When buying wine racks, you need to consider how big the wine racks have to be to accommodate all of your wine. Wine racks generally have two size references: bottle capacity and racked bottle capacity. Bottle capacity tells you how many holes the wine rack has for bottles. Racked bottle capacity tells you the maximum number of bottles the rack holds. Because some racks have tall slots in which you can stack multiple bottles, the racked bottle capacity can, in some cases, be larger than the standard bottle capacity measurement. Standard wine bottles are 9 cm in diameter, and most cellar wine racks have a design specifically to hold bottles of that size. However, if you have a fondness for older wine bottles before standardisation, or for larger jeroboam bottles, you need to purchase wine racks with adjustable slots or with larger slots to accommodate the larger or irregular bottle sizes.