Perfect for drawing, sketching, blending, and writing on chalkboards, chalk is a craft staple. No matter what the medium is, the beautiful and easy-to-apply colours create bold, artistic pieces whether you are using thick cardstock, paper, or a traditional blackboard. Find the right chalk for your craft creations and choose from a spectrum of colours and textures to fit each specific project.
Chalk Pastels

Art chalk, also called chalk pastels, is square-shaped pastels sharp enough to create detailed images, yet soft enough to use for blending. Available in packages which contain an array of shades like orange, blue, black, green, and pink, chalk pastels have concentrated colour in an easy-to-use format that leaves a smooth finish behind. Some popular brands of artist chalk include Pentel, Conte, and Faber-Castell. High-quality chalk pastels use bright colour to create artistic images on many types of paper, and the highly pigmented chalks use a concentrated amount of colour and less binders to produce the sharpest, strongest shades. Once you have rendered your soft pastel creation, you should spray it with a fixative to protect the chalk from smudging. Choose wrapped pastels or unwrapped pastels, depending on your preference.
Blending Chalk and Pan Pastels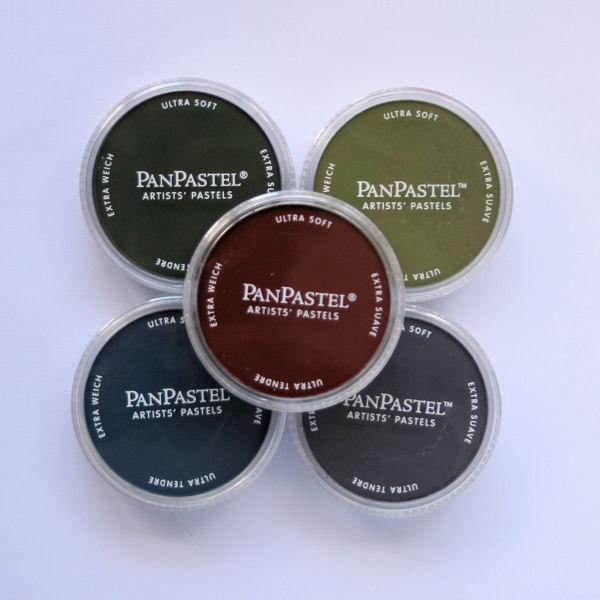 A type of artist's chalk that comes in a palette, blending chalk allows the artist to dip into chalk wells to add just the right amount of colour to a creation. Pan pastels offer the same consistency and quality as chalk pastels, but they are in a pan form instead of stick form, and the artist can apply them with a brush. These types of pastels work well for blending colours, adding finishing touches, and providing more coverage for larger areas in a shorter amount of time. Use a brush or sponge to add blending chalk or pan pastels to your project. Some popular brands include Dovecraft Decorative Chalk and PanPastel. Blending and decorative chalks come in palettes that include many colours in one family, such as light shades or bolder shades. These add shadows and texture to your work, and many sets come with a small applicator tool to make applying the colours flawless.
Blackboard Chalk
Made differently from artist's chalk, blackboard chalk uses processed materials that write easily on chalkboards. They do not have the smooth, velvety texture of chalk pastels and other types of craft chalk. Though blackboard chalk has a rougher texture, it is porous and crumbles easily. The traditional chalk colour is white, but blackboard chalk comes in a wide variety of colours, including yellows, purples, greens, and blues, among others. Coloured chalk comes in many sizes, including standard writing chalk and wide coloured chalk meant for footpath and outdoor colouring, called pavement chalk.