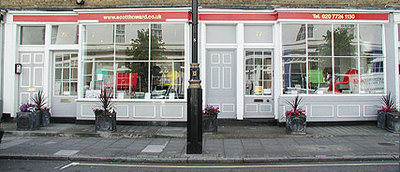 Changes to UK Copyright Law

STOP PRESS JANUARY 2017.

This month the new copyright rules come into force and the UK looses many of it's affordable iconic reproductions.

From this month you will only be able to purchase original Charles Eames chairs, original Egg chairs ans Swan chairs and Original Le Corbusier products to name just a few.

For those who wish to have a wider understanding of the items affected we have produced a blog page on the Scott Howard web site which gives a full breakdown of what is affected

STOP PRESS - The position at 28th April 2016.
Many of you who have been reading this information page will know that we have all been awaiting imminent news from the UK Intellectual Property Office and the UK government on a final decision when the changes to UK copyright will come into force.
I can now confirm that importing some iconic designs which qualify as "Artic Craftsmanship designs" will stop on the 28th of July this year.

If the design does not have a court judgement confirming it is "Artistic Craftsmanship" then sale of these items either genuine or reproductions will continue unaffected.

Any items currently affected but already in UK warehouses gets a six month extension until January 2017.
*********************************************************************************
However after four years of meetings UK retailers still have no idea which designs may hold the status of "Artistic Craftsmanship" in the EU because there is no list and the UK government have been unable to tell us.

Indeed the long promised "guidelines" were published on the 21st of April and tells us absolutely nothing of use, so we still have absolutely no idea what items we can still sell and which will need to cease.
Because of this total lack of information Scott Howard Office Furniture Ltd has taken it upon itself to write directly to four European factories Vitra, Fritz Hansen, Knoll and Cassina on SIX occasions to ask which of their designs already hold this status in the EU and we can report that as of today all four suppliers have refused to answer our requests.
Not surprisingly there are many in our industry that believe these factories don't have the protection they have been claiming to hold for so long.
On many occasions I have advised the government of the severe consequences these changes will have and are having to other 'non furniture' industries in the UK and sure enough the publishing industries, the television companies, photographers and many others are now very vocal contacting the IPO to say how severely these changes are affecting them. Sadly they are all a bit too late!
I personally regret that I after four years of working closely with the IPO and our government to get a better deal for UK industries - many of which are completely unrelated to furniture – the position is now far worse than at any time previously.
I genuinely believe that the decision to give UK businesses 5 years until 2020 was the right one but Vitra certainly put pay to that idea with their threats of an EU judicial review.
I can only apologize to all our customers that we did not succeed in getting a better deal. We tried very hard to ensure that all customers in the UK continued to enjoy a choice of products on the shelves exactly like "supermarket own brand offers" but sadly we sadly we appear to have failed.
It is ironic that in recent months government ministers as well as prominent architects and design gurus have taken advantage of buying reproductions now before these new rules click in …… Sadly for the rest it is now too late!
Now it is the UK that is out of line with the rest of the world because you can still buy these reproductions legally in the USA, Canada, Russia, the Middle East, Africa, the Far East and Australia indeed anywhere outside the EU where they are 100% legal, and it is still legal for you to own a reproduction in the UK so there is nothing wrong with you bringing one home.
Scott Howard's customers in Hong Kong, Moscow and Dubai are all unaffected by this new UK rule.
Many thanks
SCOTT APPLETON
Managing Director
You can upload an image by double-clicking the image on the right, or to add additional images, use the "Upload Image" icon in the toolbar.
Use the table feature to create tables(To delete the table, select all and delete)
| Header1 | Header2 | Header3 | Header4 |
| --- | --- | --- | --- |
| Product1 | Value1 | Value2 | Value3 |
| Product2 | Value1 | Value2 | Value3 |
| Product3 | Value1 | Value2 | Value3 |
| Product4 | Value1 | Value2 | Value3 |
| Product5 | Value1 | Value2 | Value3 |
| Product6 | Value1 | Value2 | Value3 |