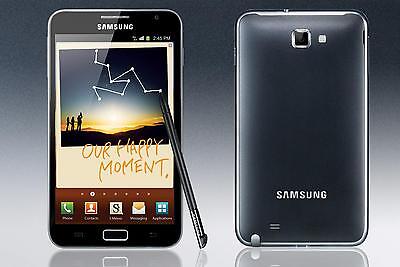 Samsung turned heads in late 2011 when it launched the 5.3-inch Galaxy Note, a smartphone, almost large enough to be a tablet, thus sparking the phablet era.

This big and bold device proved insanely popular and brought a host of software innovations accessible through the S Pen Stylus. In 2015 newest version is the Galaxy Note 4 (which is a pocket busting 5.7-inches). Those handsets are at the very top end of the mobile market, but the good news is you can get some great deals on older versions.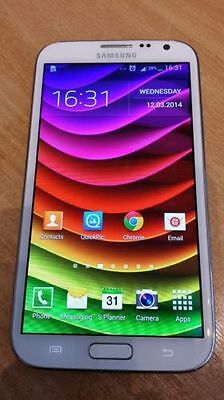 How to buy a cheap Android phablet
Why should I be interested?
What to look out for?- Locked vs Unlocked
- Version of Android
- Take a look around
- Listen and learn
- Use the phone
- Battery life
- Accessories
What is a cheap Samsung Galaxy Note and why should I be interested?
Smartphones had been nudging towards 5-inch displays for a while, but Samsung crashed through the barrier with the 5.3-inch Note. In 2012, they followed it up with the 5.5-inch Galaxy Note 2, while adding successors in 2013 and 2014.
The argument is that since we're spending most of our time browsing the web, playing games, looking at photos and watching movies, a bigger screen is justified.
If you're not preoccupied with getting the latest, brand new device complete with the newest specs then the original Galaxy Note and Galaxy Note 2 presents a great opportunity option to pick up a less expensive, bargain handset that still packs plenty of power and endless functionality.
The same applies if the Galaxy Note 2 (5.5-inch), 3 and 4 (both 5.7-inch) are just too damn big for your hands.
The Note 3 and Note 4 may have a larger, higher resolution screens (the Note 4 has an impressive Quad HD screen) faster processors, improved cameras and more, but there's not you can achieve that you cannot do on the cheaper original.
The Note and Note 2 are more than a couple of years old now, but if your needs are a little more modest, all that means is you're picking up a fantastic piece of technology for a much lower, bargain price. Most of the apps and games you love are still available too, so it's well worth hunting out an older Note if you're looking to save money.
Buying a cheap Samsung Galaxy Note
: What to Look Out For?
There are so many factors to consider when looking to snap up an older version of a popular smartphone. Here are some of the more important elements you need to think about.
Locked vs Unlocked: Before buying a cheap Samsung Galaxy Note it's wise to check whether it will work on your mobile network. If the device is locked any listing or store will tell you so.
If it is marked as unlocked or SIM-free, that means you're good to bung in your SIM card and start using the device. If it is locked, but you have the chance to snap up a super deal, it may be worth it. You can buy unlock codes on eBay, usually less than £10.


Version of Android: The Android OS is quite fragmented, meaning there are lots of devices running on lots of different versions of the software. The original Galaxy Note arrived on v4.0, but has been updated to Android 4.1. There'll be no further boosts. The Galaxy Note 2 is upgradeable to Android 4.4 KitKat which gives it a slight edge in this department.
The latest version is Android 5.0 Lollipop, so if you don't mind missing out on some features and modest improvements, a bargain can be yours.
Take a Look Around: The Galaxy Note is a big old beast of a thing, which means there's plenty to inspect. If you get to physically hold the device you're buying then give it a thorough check for display scratches, cracks in the plastic casing or dings on the metal corners.
Mobile displays don't tend to survive repeated drops and evidence of the handset hitting the floor means the next spill could be fatal.
Listen and learn: Make sure you test the headphone jack. A lot of people use their phones as media players and with that large 5.3-inch (or 5.5-inch in the case of the Note 2) screen it can be a great movie-viewing device. However, as much as of an inexpensive bargain it may appear, it's much less attractive if you can't use it as a personal music and video hub.
Use the Phone: Explore some of the Galaxy Note's key features before handing over the cash. Listen to music through the speakers, make a phonecall to check the mic and earpiece, connect to the Wi-Fi and use mobile data. Without these functions the good value you appear to be getting is an illusion.
Battery Life: The Galaxy Note has a 2250mAh battery pack, but considering it has to keep that bright, vivid screen and powerful dual-core processor ticking all day, it needs to be large. After buying the device, make sure it isn't draining too fast. Remember, the handset you're buying will be up to three and a half years old and battery life of smartphones tend to diminish over time.

In an ideal world you want the phone to last from the time you leave the house to the time you get home. Batteries are replicable easily if you get a great deal too good to turn down. You can pick them up for as little as £10.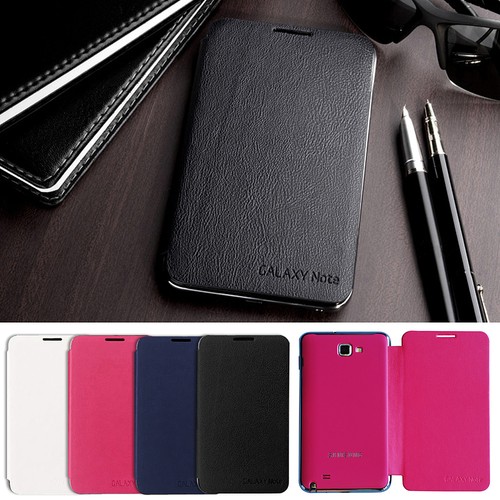 Samsung Galaxy Note Accessories
There's a huge range of accessories that are available for the Samsung Galaxy Note. From protective cases to headphones and screen protectors, you can customise your Note to suit your needs.
It also comes with the S-Pen accessory but you can buy back up S-Pens should you mislay yours.
There aren't quite as many classic docking speaker systems as you might find for Apple devices but with Bluetooth on board you'll also be able to pair your Note to play music with external speakers systems that also use Bluetooth.
It's worth double-checking that any speakers you might want to use in conjunction with your Galaxy Note are using a compatible version of Bluetooth though.


New Samsung Galaxy Notes?
If you're buying a used Samsung Galaxy Note it's important to remember the device is refreshed every autumn with newer specs and features. The company usually announces new phablets at the IFA tech show in September, with releases coming shortly thereafter. If you can hang on until then, you'll likely get a better deal on current or previous generation models.

For example, the Galaxy Note 3 can now be nabbed at a discount, purely because it's the previous generation's device! If you're intent on buying the very latest Galaxy Note 4 for a bargain price, then eBay has plenty of used models available from dealers and individual sellers.