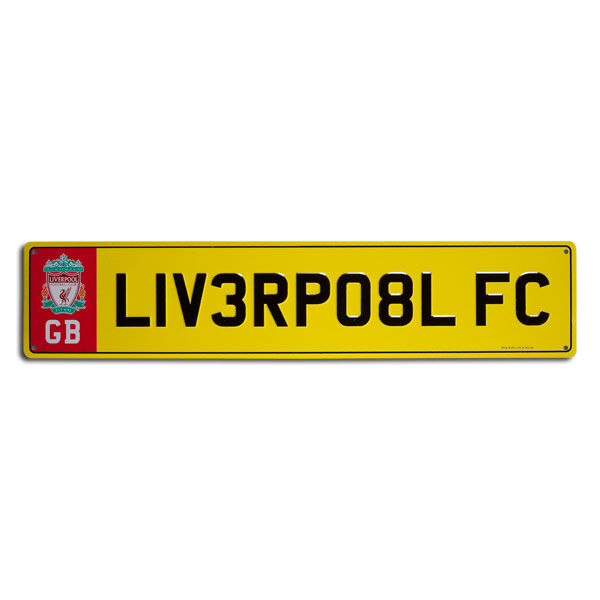 Vehicle registration plates are mandatory number plates used to display the registration mark of a vehicle. Cherished numbers are a way to display status. Cherished numbers are number plates that are cherished by their owners, also referred to as personalised registration plates. Cherished numbers are based on personal preference and what is important to the owner. People purchase cherished numbers that represent their name, initials, birthday, hobby, occupation, or whatever is important to them. The DVLA offers over 30 million registrations for purchase online, so the process may seem complicated at first but it is quite simple. Cherished plates can be purchased at multiple places including: the DVLA, cherished number dealers, and the online auction website, eBay. There is a Cherished Numbers Dealers Association developed to help buyers find a suitable registration and make sure that all rules and requirements are met. Before a buyer begins shopping for a cherished number plate, there are a few factors to consider including: the DVLA search, type of registration, and common themes within cherished plates.
DVLA Search
The DVLA has strict requirements regarding approved number plates. The DVLA provides an online search that makes it very easy to decipher if specific plates are still available. All that a buyer has to do is visit the DVLA website and enter their initials, name, or whatever he or she is looking for into the search box, and the results yield choices that are still available for use. If a buyer sees a cherished number in which he is interested, then he can click on the button "more plates like this" to refine the search. After a buyer has searched the DVLA, he or she can move on and start looking at cherished number dealers. After a buyer locates a cherished plate he or she would like to purchase, it is recommended to double-check the DVLA to ensure the cherished number is still available. If a buyer has a date or initials that are not currently available, he or she can be added to the DVLA waitlist.
Types of Registrations Offered
In addition to a buyer being able to select his own cherished number, he is also able to select the type of registration. There are four types of registration offered including: prefix registration, suffix registration, current-style registration, and dateless registration. The only restriction on purchasing registration plates is that a buyer cannot make a vehicle look newer than it is. It is possible to make a vehicle look older than it is. For example, a buyer is not able to put a Y registration number on a T registered vehicle, but could choose any letter between A and T.
| Registration Type | Example |
| --- | --- |
| Prefix | Z456 ZXY |
| Suffix | XYZ 123A |
| Current style | XY 45XYZ |
| Dateless | I ABC ABC I |
The registration types above are provided with examples of how numbers and letters are positioned on a number plate. The type of registration determines the order of letters, numbers, and where the spaces are located.
Prefix Registration
Prefix-style plates consist of a year identifier at the beginning of a registration. Prefix registrations are made up of a letter, one to three numbers, a space, and then lastly, three letters. For example, a prefix registration is written as Z456 ZXY.
Suffix Registration
Suffix-style registrations are the opposite of prefix-style plates, the age identifier is placed at the end of the registration. An example of a suffix registration is XYZ 123A. The format for suffix registration is three letters, a space, one to three numbers, followed by a letter.
Current Registration
Current-style plates consist of two letters, a two-figure age identifier, a space, and then lastly, three letters. An example of current style registration is XY 45XYZ. The age identifier changes twice a year, in March and September. The age identifier code is either the year, if issued between March and August, or the year plus 50 if issued between September and February.
Dateless Registration
I ABC ABC I is an example of a dateless registration. Dateless registrations do not contain an age identifier and can consist of a number combination followed by a letter combination, or the other way around. There is a space between the number and the group of letters.
Common Themes and Significant Letters
The personal number on vehicle plates makes the car appear absolutely unique, and can attract positive attention. The most common theme among cherished plates is displaying an owner's name in one way or another. Other themes are grouped into categories, such as business, car makes and models, comical, sports teams, and business related. There are thousands of reasons why people buy cherished numbers. Birthdays, anniversaries, and other important dates are significant to vehicle owners and are displayed on cherished numbers. Remembering, or commemorating, a loved one is becoming a main reason for purchasing cherished numbers. The most significant letter in cherished plates is "S".
Normal Requirements for Name Plates
All vehicles manufactured after 1 January 1973 are required to have a name plate. Name plates were created to easily track a vehicle in the event of an accident. Specifically, a name plate needs to be white at the front and yellow at the rear with black characters. Vehicles purchased after 1 September 2001 have stricter requirements by which to abide.
Vehicle Manufacture Year

Requirements

After 1 January 1973

Reflex reflecting material

White at front

Yellow at rear

Black font

After 1 September 2001

Same requirements from 1 January 1973

Character height: 79 mm

Character width: 50 mm

Character stroke: 14 mm

Space between characters: 11 mm

Top, bottom, and side margins: 11 mm

Space between groups: 30 mm

Space between vertical lines: 19 mm
Cars manufactured after 1 September 2001 must abide by the same name plate requirements established 1 January 1973. In addition to the font and background colour, in 2001 the requirements regarding size and spacing became stricter. When purchasing cherished numbers, it is important to read the specifications to ensure the plates abide by the DVLA's regulations.
Important Considerations
There are a few more factors to consider before a buyer is ready to purchase cherished plates. Important questions to answer before purchasing include: is the DVLA assignment fee included in the price, is the vehicle registration mark currently held on the vehicle, and is the vehicle registration mark on retention? The DVLA charges an assignment fee, and it is important for a buyer to know if the amount is included in the price. In order to transfer the registration mark from one vehicle to another, a seller has to fill out a V317. Retention certificates are issued by the DVLA. A registration can be removed from a vehicle and held on retention for up to three years. In order to assign the number to another vehicle, the retention document needs to be presented. In order to retain the vehicle's registration number, the vehicle must be taxed and have a valid MOT if required.
How to Buy Cherished Numbers on eBay
Once a buyer has decided which letters and numbers are significant to him or her, then it is time to start looking to purchase the cherished numbers. eBay offers thousands of choices when it comes to selecting the perfect cherished numbers. The easiest way to search for cherished numbers is by taking advantage of the keyword search. Luckily, there is a search box located on the top of every page on eBay. In the search box, a buyer can type in related words, such as "cherished numbers". After clicking on search, thousands of results appear. A buyer can enter more specific words, such as "prefix-style cherished numbers", in order to peruse through a much more targeted list.
Feedback is beneficial to the buyer and the seller. Seller feedback grants a buyer the opportunity to determine the legitimacy of a seller. Feedback ratings from buyers within the last 12 months can be located on a seller's eBay history. Feedback is valuable for a buyer because it provides a buyer with a seller's past interactions, and allows a buyer to make an informed decision before purchasing. The feedback is useful for a seller because it allows a seller to improve his service and attract more buyers to his page through positive feedback.
Conclusion
Purchasing cherished numbers seems difficult at first, but with the right research and knowledge, it is simple. It is important that a buyer completes his or her research to find a cherished number and availability for which they are looking. A buyer is able to find the availability of a cherished number by performing a search on the DVLA website. Other considerations to take into account when purchasing cherished numbers include: the type of registration and common themes. The different types of registration plates consist of: prefix registration, suffix registration, current-style registration, and dateless registration. Each type of registration has a specific flow of letters, numbers, and spaces. The most common type of cherished number is based on personal name or initials. There are a variety of reasons that people purchase cherished numbers. Luckily, eBay provides a wide variety of cherished numbers to fit every buyer's individual preference. Purchasing cherished numbers should not be a hassle. With the right research, a consumer can ensure that they have made the best choice of personalised name plates.