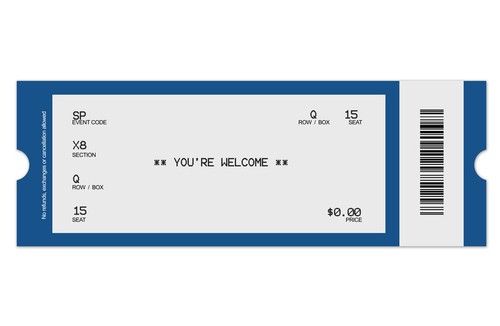 The United Kingdom has a diverse and colourful heritage, including its historic medieval background, literary legacy, and some of the world's brilliant minds. Once a year, these three aspects of British tradition come together to bring citizens the Chester Literature Festival. This festival is held in the month of October every year in the town of Chester, located two hours from London by high speed train and within 80 miles of the metropolitan areas of Manchester, Liverpool, and Birmingham. The festival celebrates everything that is British literature, and events are held during the month to highlight popular and upcoming authors in almost every genre imaginable.
Writing workshops are also offered during the Chester Literature Festival for attendees to improve their writing out of love for the literary arts. More than 80 events are hosted every year for this festival. The events are scheduled simultaneously in different buildings in the downtown area. The venues include the Forum Studio Theatre, the Grosvenor Museum, and Chester Town Hall, among others.
Events at the Chester Literature Festival
Not everyone wants to spend money on all the events. Because the Chester Literature Festival features more than 80 events every year, they also tend to overlap in scheduling, and some are located on opposite ends of the town of Chester. Because of this, tickets are sold by event, and visitors only have to spend money on the events they want to attend.
Events tend to fall into one of several genres, and this can help ticket buyers decide which events they want to attend. For instance, a poetry lover may not want to skim through the various events listed under the autobiography genre if that is something they do not enjoy. The events and guest speakers change each year at the Chester Literature Festival, so understanding the different genres that are represented at the annual festival helps shoppers decide which tickets to purchase when they go on sale.
Chester Literature Genre

Description

Autobiography and Memoir

Autobiographers and ghost writers read from their works, share the insights gained from following their books' principal characters through life, and answer the audience's questions.

Bitesize at Lunchtime

Authors spend lunchtime with festival attendees and read from their works and converse with the audience.

Lunchtime guest speakers tend to share their works or talk about their lives that influenced their writing.

History

Broadly categorises authors who come to Chester and read from their books about British history.

Because Chester Literature Festival has a medieval theme to celebrate the town's history, many authors and guest speakers specialise in local medieval history, as well.

Modern Medieval

Reflects the history of Chester by celebrating medieval themes in every Chester Literature Festival.

Authors put a modern twist on medieval literature and stories.

Some events feature performances, musical and otherwise, of medieval themes.

Chester's medieval history is explored within the famed City Walls through oral tales of the aged town and private looks at medieval documents.

Music

Ranges from musical performances paired with readings of text to featured authors of popular music-themed books.

Interesting and unique performances by writers-turned-musicians, musicians-turned-writers, and everything in between.

Novels

Readings by authors from their novels representing all sorts of genres, from crime-solving thrillers to love stories and rewritten medieval tales.

Festival goers have the opportunity to ask authors questions about their writing processes or plans for upcoming books.

Over to You! Workshops

Includes writing and poetry workshops, open mic poetry, oral histories of Chester, and other interactive events.

Some workshops are free events.

Chester is celebrated at a few of these events, such as the free oral history event and the look at old medieval maps of the town.

Poetry

Events feature local Chester poets, open mic, and performances by several British poets.
There are dozens of events scheduled within each genre at the Chester Literature Festival. Many of them are free, and the events that do require tickets are generally affordable. However, there are more than 80 events to choose from every year, so the cost of purchased tickets can add up.
Venues for the Chester Literature Festival
Because so many events are going on at the same time during the Chester Literature Festival, many ticket buyers may only want to purchase tickets that do not require much travelling between venues. The six venues that are used in the festival are located within Chester's City Walls, five minutes from the railway station by taxi or car.
| | |
| --- | --- |
| Festival Event Venue | Address |
| Forum Studio Theatre | Hamilton Place, Chester CH1 2BH |
| Grosvenor Museum | 27 Grosvenor Street, Chester CH1 2D |
| St. Mary's Centre | St Mary's Hill, Chester CH1 2DW |
| University of Chester | Exton Park, Parkgate Road, Chester CH1 4BJ |
| Chester Town Hall | Northgate Street, Chester CH1 2HJ |
| The Laugh Inn | Homer House, Station Road, Chester CH1 3DR |
Every venue is located within walking distance of one another, should festival goers wish to purchase tickets to events that are located at various locations. However, many individuals may not want to walk back and forth, or some book lovers may want to just attend events in a single location. Knowing the six venues and their addresses can help people make more informed decisions when buying tickets for the Chester Literature Festival.
Things to Take to the Chester Literature Festival
Every festival attendee needs to have some basic essentials on hand in order to have the best time. For the Chester Literature Festival, taking more than just one's ticket and a wallet is essential. Literary lovers may want to take their favourite books written by guest authors featured at the festival, markers or pens, small notepads, cameras, and extra money.
The Chester Literature Festival provides the opportunity for readers to meet the men and women behind many popular works. Because such opportunities are rare, visitors should have everything they need to commemorate the memories. The books and markers are ideal for obtaining autographs from favourite authors. Cameras also come in handy in these situations, although in some cases, photography may be prohibited or limited. A small notepad and spare cash are lifesavers for those who might not have a favourite author's book on hand when attending events and for book lovers who find mementos of the events in the various shops at the festival. Having a 'tool kit' of everything one could need for the festival helps guarantee a fantastic time at the Chester Literature Festival.
Chester Literature Festival Tickets
There are three main methods for purchasing tickets to the Chester Literature Festival. Tickets can be purchased in person at the festival, on the telephone by calling the official box office, or online through the official website or other ticket sellers on the Internet. The disadvantage of buying tickets by telephone is that a 10 per cent booking fee is charged, making the price more expensive than when purchased using other methods. Online purchasing is the most convenient method, and it is also usually the only choice for finding tickets to events that are already sold out through traditional sellers.
Buying Chester Literature Festival Tickets on eBay
For those who wish to find tickets outside of the box office for the Chester Literature Festival, eBay provides ticket services for festivals and events across the United Kingdom. By using the search box that is found on every page at eBay, shoppers can insert keywords like ' Chester Literature Festival open mic ticket ' or ' Chester Literature Festival lunchtime ticket '. This action results in fast, relevant listings for tickets to shows that may already be sold out on the official website. Keep in mind that many tickets, such as the ones for the Chester Literature Festival, are only available seasonally.
When buying tickets, it is important that shoppers research the reputation of sellers on eBay by reviewing the feedback left by previous customers. The trustworthiness of a seller is directly correlated to one's satisfaction with a transaction. By checking the feedback, ticket buyers can trust that the tickets are legitimate and are set to arrive on time for the festival.
Conclusion
The Chester Literature Festival is famous across the United Kingdom for featuring excellent authors, performance artists, and guest speakers in the month of October. The exhibition of Britain's greatest literary artists, paired with the public's ability to interact with them and ask questions, is why the festival typically includes sold out events every year. That being said, it can be hard to find tickets to popular events if one waits too long to purchase them. There are events for every type of literature lover, from poetry open mic shows to book swaps and lunches with prominent authors. Knowing which shows one wants to attend is the first step in purchasing festival tickets.
Chester Literature Festival tickets can be purchased in three ways: online, on the phone, and in person. Official tickets are non-refundable and non-exchangeable for other events. Using alternative websites like eBay to buy tickets to the festival could result in lower prices and also helps shoppers find tickets to sold out events. After all, no one should have to miss out on the experience of a lifetime in historic Chester at this annual literature festival.