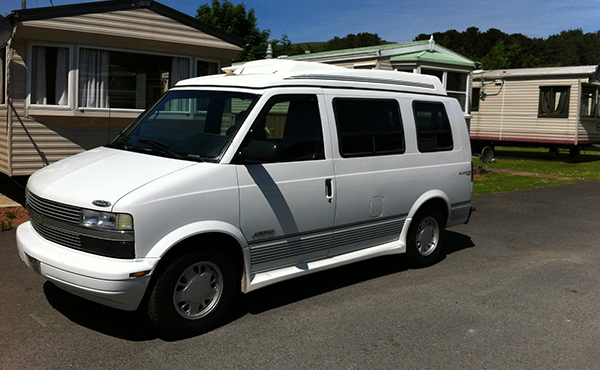 A popular vehicle with campers and larger families, the Chevrolet Astro Van is a good choice for the active family. The Astro offers value for your budget and with its seven seating options and storage, the van is high on the list for those who like to take the road less travelled. The mid-sized Chevy van is somewhat larger than its competitors are, so shoppers should compare models carefully before making a purchase.
Early Astro Features
Chevrolet introduced the Astro in the mid-1980s. The Astro of this time looks like full-sized Chevrolet Vans, especially because they both have a body-on-frame construction as well as rear wheel drive. The Chevy Astro features good towing and hauling capabilities. The Astro performs well through snow and ice. It can accommodate up to eight passengers, features removable rear seats, and has 4.8 cubic metres of cargo room. These features together make this van a good choice for families and moving cargo, although it drives much like a truck. From 1997 through 2005, Astros feature 19-horsepower engines with 250-pounds of torque. The company added all-wheel drive in 1990. Chevrolet redesigned the Astro with the 2006 model year, so the models before then all have similar characteristics and handling.
Later Astro Features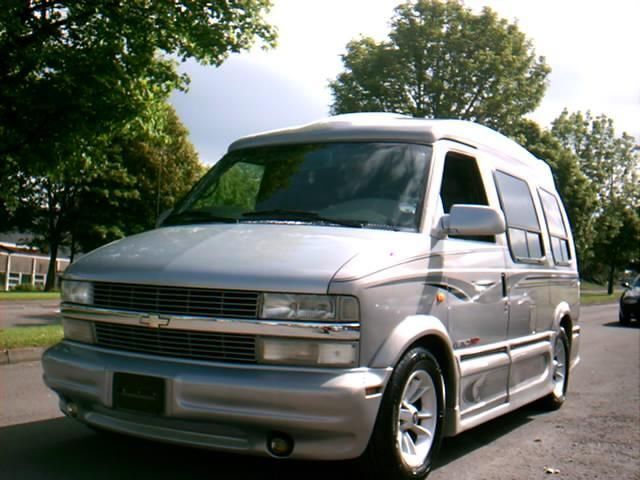 With the 2006 model, Chevrolet rolled out a major redesign of the Astro to update it and make it competitive with the Dodge Caravan and Plymouth Voyager. The 4.3-litre V6 engine is standard on all Chevrolet Astro passenger vans. The company built it with several engines, so you can find them with 150 to 200 horsepower, depending on the year and model. Almost all Astros, including the Safari and Day Van, have a four-speed automatic transmission, although some feature a standard five-speed manual transmission. Towing capacity is around 2,700 kilogrammes. Standard equipment varies, but most Astros have 15- or 16-inch wheels, air conditioning, power steering, cloth seats, stereo, cruise control, and power seats and windows. Options include rear seat air conditioning, leather upholstery, bucket seats in the second row that reduces seating capacity to seven, locking rear differential, and towing preparation.
Test Driving the Astro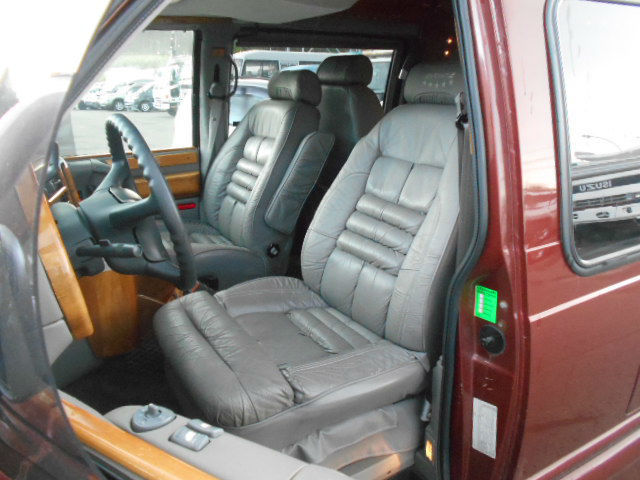 Test drives should last at least fifteen minutes and done under various road conditions. Check the battery before you turn the engine over to be sure it is clean and not in need of charging. If you see blue smoke, the vehicle is burning oil, a sign of major repairs in the engine's future. The temperature gauge should be steady in the middle, and be sure to check the brakes while driving. Some sellers may offer spare parts as part of the deal, but be sure to consider them carefully. There are plenty of Chevrolet vans for sale, so comparison shop to get the right vehicle for you.