Children love to use furniture that is their own size. They get to pretend that they are adults and do adult activities. Miniature desks promote education by giving kids a place to read, write, work on their computers, or do crafts. Several types of children's desks are available with a variety of helpful features to further encourage educational activities and cognitive growth.
Determine the Child's Needs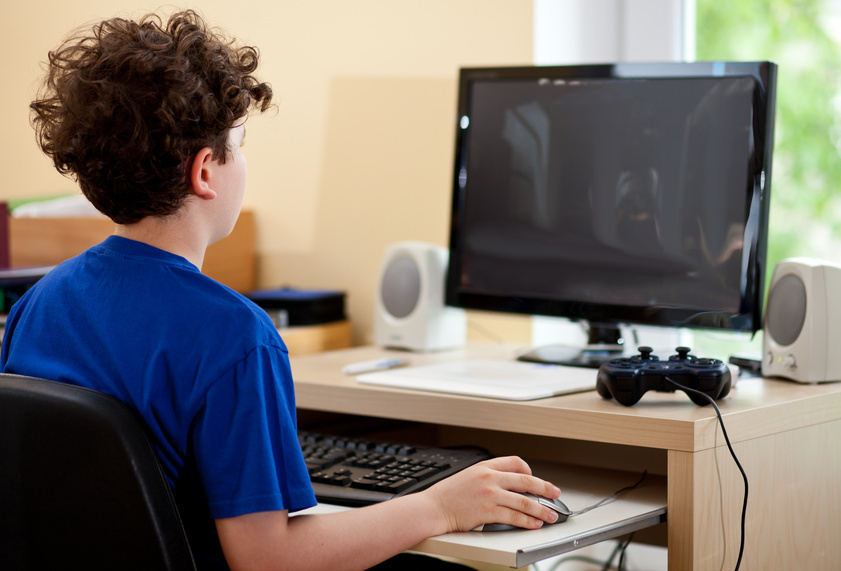 First, decide on the main use of the desk. Small, writing desks with few features are adequate for homework or drawing, and they work well in small spaces. A simple, slanted desk takes up very little room, and the sloping design encourages kids to draw and write without hunching forward. However, kids that have a computer need more desk space as well as particular features. Computer desks often have a space for a desktop tower as well as a keyboard shelf underneath. A pullout keyboard shelf gives children a place to store the keyboard as well as lower the height, which makes typing easier and less strenuous on the wrists. Moreover, one with plenty of drawers, shelves, or cubbies, would make craft and playtime much more organised.
Shape and Size

Location is often the determining factor in deciding how large the desk can be. Choose a space that receives plenty of natural light or synthetic light and has access to a wall outlet. If the allotted location is awkward, a corner desk may help with the rearrangement of the furniture. Additionally, keep in mind that desks do not always have to be freestanding. Some come attached to other pieces of furniture, such as a bunk bed. This gives parents the ability to conserve space while still getting their child the desk that they need.
Children's Desk Sets
Do not forget to include seating with the desk. Some sets come with matching stools or chairs. Look for comfortable chairs if the child plans to use the desk frequently. Other desks may also be an entire workstation that comes with matching bookcases, shelves, or toy boxes. When setting up a new room, these sets help provide several of the furniture pieces needed.
Desk Material and Construction
The material of the desk and how it is built makes a difference as well. Solid woods like oak and pine last longer than particle board furniture, but are also very heavy and cost more than veneer furniture. As kids are often rough with their possessions, a solid wooden desk seems like the better choice, but remember, children will outgrow it. Lastly, parents can find desks that come in pieces. Constructing one takes time but also keeps the purchase more affordable.