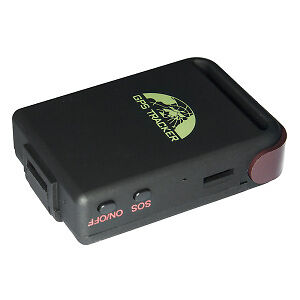 Believed to cause cancer!
We bought one of these GPS GSM trackers just over a year ago to track our "wandering Tomcat" after he kept disappearing for 2 or 3 days at a time. It contains a mobile phone style battery and a takes a standard SIM card, the instructions that came with it were pretty poor and could be described as "pigeon Chinglish" at best, luckily there is information on the internet which is slightly more informative. It works by sending a text every 3 minutes to a nominated smart phone which contains the co-ordinates and a link so it gives the position on Google earth. It works really well and is accurate to within a few metres. Ideal then for tracking cars, caravans and trucks, they are also advertised as suitable for use on pets and elderly people so we bought one and attached it to his collar. Not all the time, initially for a week and then it got put away and forgotten about for a few months. In september 2014 he started wandering again so once again we rigged him up with his "tracking collar", this time he had it on for about a month on and off.
In October I noticed a small pea sized lump on his forehead, a month later it was the size of half a golf ball. Our local vet has removed it but is pretty certain that it will be terminal, she had never seen a tumour of this kind in a cat before and had no idea what could have caused it. I am fairly certain it is related to this tracker which is basically a mobile phone GSM device. OK I have no proof but my advice is DO NOT ever fit one of these to an animal you care about. Beware of any similar electronic "made in China" devices, they may be cheap but have they been exhaustively tested? are they approved to British or EU standards? I think not.....